Link acquisition, or link building, is a main component of off-page SEO. This is when links to your domain are placed on other domains. These links are often referred to as backlinks.
The benefit of these links is that they signal to Google and other search engines that your content is valuable, almost acting as a digital reputation builder. 
Assuming these links are marked as "follow", they will also pass some authority (link equity) from the linking website to yours. This makes acquisition of backlinks from websites with high domain authority highly important.
In this blog, we discuss the importance of natural links and offer some tips for natural link building to help improve your SEO efforts. 
A natural link is a link that is placed on one domain, redirecting to another in an organic way. 
This means that it was placed without being paid for. It was either placed with no contact between the two domains or by working with them in an organic way, such as providing a guest post. 
Natural links never:
Feature within sponsored or paid content 
Have tracking parameters 
Redirect through monetization tools. Ex. Affiliate links
An unnatural link is any link that has some monetization associated with it. Unnatural links exhibit the characteristics listed above such as being placed in paid content or being an affiliate link. 
These "unnatural" links are often placed and paid for by PR firms or other media buyers through an affiliate program, monetization scripts, or through CPC campaigns. 

This also includes links placed as part of an influencer campaign whereby the influencer is paid for the link placement and promotion. 
When to Use Unnatural Links 
Paying for or publishing these types of links is not something you should avoid completely. They can be a valuable source of revenue (if you're the publisher) or a good marketing tool (if you're the paying company.) 
However, these links should not be used for link building purposes and should always be marked as "NoFollow". Marking any of these types of links as "DoFollow" can negatively affect your SEO efforts.
Follow vs. NoFollow Links
When placing links on a domain, you can index them in two ways; as follow links (also called DoFollow or rel=follow) or as no follow links (rel=nofollow).
A follow link is one that is open to pass page authority between the link placing domain and the domain the link comes from. In link building, you want any links of yours that are placed on other domains to be follow links, especially if a high domain authority website is placing the link.
However, as mentioned, if you get any monetary compensation for a link or are paying in some way for a link to be placed, it needs to be marked as nofollow.
High-Quality Links and Domains
High-quality links are those that come from websites that are seen as authoritative and trustworthy.
These types of websites generally have high domain authority which is a ranking out of 100 based on how authoritative, expert, and trustworthy Google deems the website. 
Some things that suggest a domain is high-quality include:
It features no outbound links to illegal, spam, scam, adult, or payday websites
There are clear markers of sponsored content
You can find the domain in the Google news feed   
Along with coming from trustworthy websites, the most valuable backlinks are those that:
1. Appear Naturally within the Content
The link is relevant to the content of the page and blends in seamlessly.
2. Offer Value
They add to the content, providing additional value.
3. Use Relevant Anchor Text
The text leading to the link effectively and concisely explains what will be found on that web page.
Why is Natural Link Building Important?
Backlink acquisition is an important component of off-page SEO efforts. Search engines like Google will rank pages well if they appear to be valuable to others. 
Having other domains promote your content is one signal that suggests to search engines that your content is valuable and authoritative. Backlinks effectively act as digital reputation builders. 
Backlinks also drive traffic which is often well qualified so link acquisition is also a good lead generation strategy.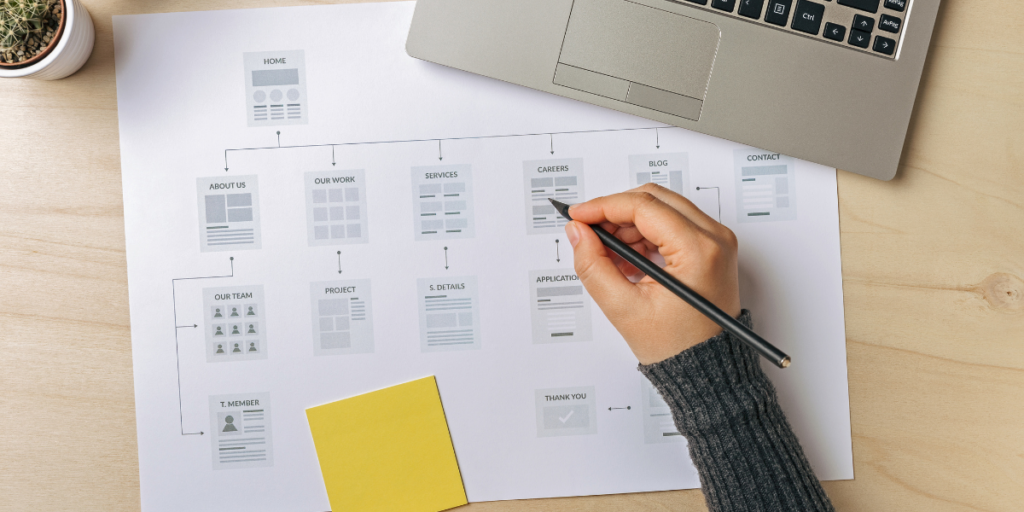 Your website's link profile is an overview of all the links that your website has. It also shows their quality and diversity (the range of domains that are linking to you), among other things.
Search engines use this information to help with rankings. They look at how your link profile compares to other similar websites and use that as one part of the equation on where your web pages should rank on SERPs. 
A healthy link profile contains links that are from respected domains and are earned through fair "white-hat" techniques. 
Link profiles that contain artificial links, links that have clearly been paid for, and/or links from very low domain authority pages often result in web pages being ranked poorly. An "unhealthy" link profile can also lead to pages or entire domains being deindexed. 
Natural Link Acquisition Tips
There are many things you can do to encourage domains, and especially domains with high authority, to link to your content.
When starting link acquisition activities, keep the following in mind: 
1. Create High-Quality Content
Creating high-quality and well researched content that portrays you as an expert in your field, and that you're trustworthy and authoritative, is the most important thing you can do for gaining backlinks.
2. Create Unique Resources
Along with creating expert, authoritative, and trustworthy content, ensure your content is unique to increase the chance of being linked to.
This includes creating content that presents a new idea or that communicates an idea in a new way.
3. Be Newsworthy 
Newsworthy content is likely to catch people's attention. This includes the attention of bloggers, influencers, and media outlets.
Along with creating newsworthy content, be sure to promote on social media, in newsletters, and by sending publishers a press release to increase the chances of influential individuals and media outlets seeing it. 
However, as newsworthy and trending content is not evergreen content, it's unlikely that links will build overtime and you may even have to unpublish the content when it is no longer relevant.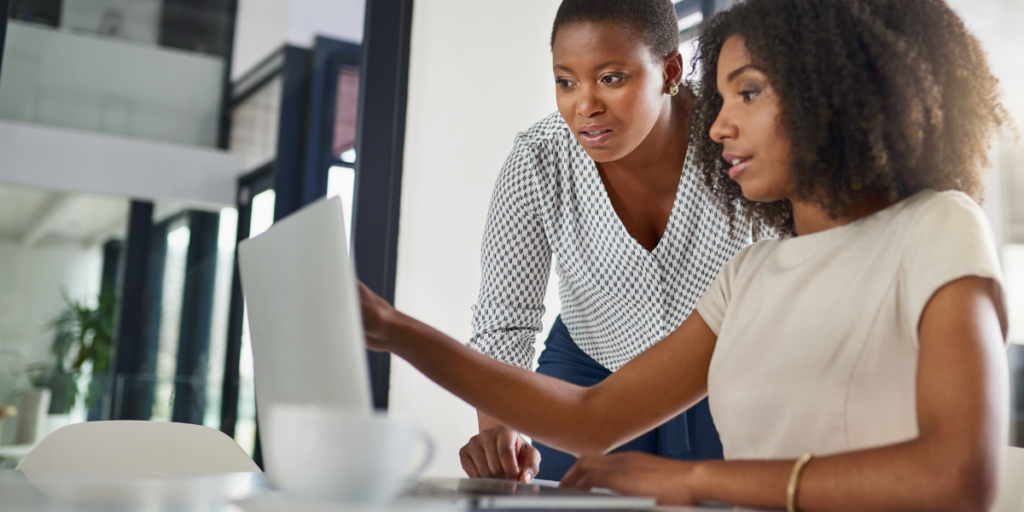 4. Repurpose Top Content
Use analytics to find your best performing content and then that repurpose content.
Remember, that you should only have a piece of content repurposed in other formats. So if you have a top performing blog post, you could turn it into a video and a podcast but don't use that content to make other blog posts as you'll encounter duplicate content issues.
Repurposing and resharing content increases the content's reach. This means more people see it and there's a higher chance people will link to the content.
Make sure you're updating your content regularly too to include new information that may have come to light
Repurposing on Social Media
Always promote high performing content on social media platforms as well and possibly in discussion forums or slideshare websites if applicable.
You can also repurpose social media posts, sharing the same content multiple times. If doing this, it's recommended to adjust your message and/or media used (image, video, etc.) each time.
5. Reach Out to Domains
Paying to have your link placed isn't optimal and Google does notice this and may down rank sites doing this. But this doesn't mean you can't reach out to domains, promoting your content in hope of getting a link simply by making them aware of the content.
This can be via direct email, press release if the content is interesting and newsworthy enough, or by encouraging industry members to sign up to a newsletter.
6. Guest Post
Guest posting can be a good link building strategy too. This involves providing content to another website.
For example, if your brand is seen as an expert in your field, you may team up with an industry website to do an organic guest post once a week.

This wouldn't involve promoting your products but would instead involve offering valuable information and advice. A bio with a link to your website, however, can be posted which will count as a backlink.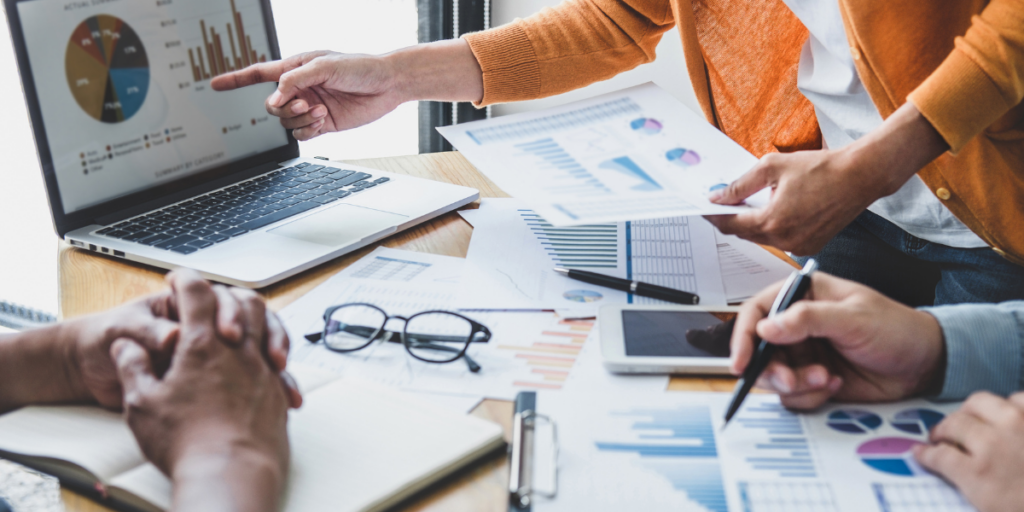 It will also be important to keep on top of your competitor's link activity. You'll  want to look at main  competitors and determine the link gap between you and them. This is the difference in the number of links between their  domain and yours. 
If they have more links than you, then you'll want to gain at least as many as them to have a chance at out ranking them.
Do look at link quality as well though. A competitor may have lots of links but if the majority are from  websites with low  domain authority then you should need less links to outrank them. These links just need to be higher quality from domains with high domain authority scores.
Looking at your competitors helps improve your chance of outranking them and ensures you aren't spending more time than needed on link acquisition.
Measuring Natural Link Building Efforts
Link building isn't a one time thing. You need to constantly be acquiring links and measuring how these backlinks affect your ranking and overall SEO efforts. 
Some metrics to help assess your link building efforts include:
1. Total Number of Links
An easy way to assess your efforts is to look at the total number of backlinks you have. You can measure both the number of links to each page on your domain and the number to your domain as a whole. 
This can be done through Google Analytics but it's easiest to track using search engine marketing software. 
These SEM platforms will automatically provide you with the overall number of links your domain has. You can also input individual URLs in to see how many links are pointing to those pages. 
Additionally, you can see the number of links pointing to competitor content that you're trying to outrank. You can also see the number of backlinks each competitor has as a whole.
If competitors have more backlinks and/or higher quality backlinks then improving your link profile could help to outrank them for your target queries. If link profiles are similar, then it is likely issues with the content itself or your website as a whole that is causing you to rank lower than them.
2. Link Quality 
While the number of links is important, the quality of those links is more important. A high-quality link is one that comes from a website with high domain authority (DA).
Each website is provided with a domain authority score (SEO efforts including link building will help to raise this score.) High domain authority websites are those that Google deems the most authoritative in their category. 
A follow link from a high DA website is very valuable as some  of  this domain authority is being passed on to your website and to the linked piece of content, helping improve your DA score and SERP ranking. 
Link Cleaning 
Not all links are good links. This doesn't include links from all lower domain authority websites. But you do want to check for websites linking to you that appear to be spammy or fraudulent.
3. Domain Authority
As discussed, your domain authority score shows how authoritative and trustworthy Google sees you as being. A high score will help with your SEO efforts.
One way to improve domain authority is by getting backlinks, especially from other high domain authority websites that will pass a bit of that authority on to you, increasing your score.
As you implement your link acquisition strategy, keep an eye on how your score is increasing. If it isn't increasing that much despite gaining lots of links, you'll likely need to acquire higher quality links.
4. Affect on Ranking
The main benefit of gaining backlinks is that your overall website ranking and the ranking of individual web pages should be increasing.

Overtime, you should also see your own domain authority increase in part as a result of gaining backlinks, especially from other websites with high domain authority.
As the number of backlinks you have increases, measure how your ranking position is improving. In general, number of backlinks and ranking position will be positively correlated. The more backlinks a web page has, the more valuable it's seen to be, which in turn increases its ranking.
Natural link building is a crucial part of a successful SEO strategy. While you may gain backlinks without much effort, implementing backlink acquisition techniques will be necessary for most to ensure a healthy and extensive link profile.

In doing this, you will benefit from link equity, passed on from linking domains, and will have signals sent to search engines that your content is valuable. All of this will ultimately lead to increased rankings on SERP and could be the deciding factor in outranking competitors.

If you're still not 100% sure how to effectively build your natural link profile, get in touch with the team at Brand Hause. We would be happy to help with all your SEO efforts, including creating and implementing a successful backlink acquisition strategy. 

Are you missing out on this highly effective marketing tactic? Boost your website traffic, domain authority and SEO with a well-structured backlink building strategy that works.