When implementing content marketing, you need to have a structure for your content. If you create content that isn't related to other content on your website, it will affect your SEO and can be confusing to prospects.
Cornerstone content is the main part of this "structure". It's pieces of content that act as an overview of the main areas that your business focuses on.
When creating new content, you can then use these cornerstone pieces of content to help guide the direction of those pieces. Creating cluster topic content that relates back to one of your cornerstone topics.
In this blog, we explain more about what cornerstone content is, why it's important, and how to plan and create it. Read on to learn more.
What Is Cornerstone Content?
Cornerstone content, also known as pillar content, is your core content. It's foundation pieces of evergreen content based on your main business offerings.
Cornerstone content is usually long-form content that's highly valuable and informative. It's used to provide an overview of your offerings to new prospects.
It also acts as a support to the rest of your content that should relate to one of your cornerstone topics. As the name suggests, it acts as a cornerstone or pillar to "hold up" the rest of your content. 
Why Do You Need Cornerstone Content?
As mentioned, cornerstone content is the foundation of your content strategy. You need cornerstone content as something to base the majority of your other content off of.
If you create content without a structure like this (main topic with subtopics) then your content library will appear confusing and your SEO will be affected.
Some other main reasons to create cornerstone content include:
Having cornerstone content will help you in ranking well for your most important and most competitive keywords.

You'll most likely use short-tail, high search volume, high difficulty keywords in your cornerstone pieces. Topics relating to these pieces of content will then focus on long-tail keywords with a lower keyword difficulty level.

The process of linking back from your cluster topics to your cornerstone content helps signify to Google and other search engines that this is your main and most important piece of content which can help with rankings.
2. It Establishes You As An Authority
Cornerstone content, as mentioned, needs to be long-form, highly informative content based on your main offerings and areas of expertise.

This type of in-depth content helps establish you as an authority in the market. That alone can make converting customers easier as they're more likely to trust your brand and its products/services.
3. It Builds Natural Links
Natural links are backlinks whereby other domains link to your content because it's good quality and they think it will be valuable to share with their audience.

These kinds of links are a crucial part of SEO and can also help increase your visibility and authority. To get these links, you need to create high-quality content that informs, educates, and/or entertains.

Cornerstone content should have all these qualities, increasing your chances of getting natural links.
4. It Simplifies Content Planning
Having cornerstone content helps to simplify the content planning process as you have a starting point. Using cornerstone content is like having a content planning map.

You have your main topics, with subtopics, which themselves can have subtopics. It gives you a place to start and relate all your ideas to instead of mindlessly trying to come up with new content ideas each month.
How To Create Cornerstone Content
Now that you understand the importance of cornerstone content, let's look at how to create cornerstone content.
Choosing Cornerstone Content Topics
To start the process of creating cornerstone content, think of four or five topics that are most important to your business.
These will likely also be the keywords that you want to rank for most on search engine results pages (SERPs).
Think about what your target customers are searching for and what issues they're trying to solve.
Some questions to ask include:
What are the main problems my customers and prospects have?
What questions do they need answered?
What information do they need?
What are the main topics being searched for by your target audience relating to your offerings?
During this phase, also ask the following questions:
What content do you want website visitors to first see when they get to your site?
What keywords do you want to rank well for?
Which of your articles are the most informative and authoritative?
Conducting Keyword Research
Now that you have your main topics in mind, you'll need to conduct keyword research. This will show you keywords relating to your main topics that you can focus your content on.
Keyword research will additionally allow you to find cluster topic keywords. These are keywords relating to your cornerstone content. You'll use these to create related content that will link back to the cornerstone pieces.
Long-Tail vs. Short-Tail Keywords
Cornerstone content usually focuses on short-tail keywords of one or two words. Subtopics then focus on long-tail keywords that relate to the cornerstone keyword.

Try to optimize your cornerstone content for your most competitive keywords.
Keyword Competitiveness and Search Volume
During keyword research, you'll find out how competitive your desired keywords are along with their monthly search volume.
Those keywords with high search volume will probably also have a high keyword difficulty level. This means that it may be difficult for you to rank on page one of SERP for that keyword.
Conversely, keywords with a low search volume will have a low difficulty level. However, as not many people search for these queries, they probably aren't worth targeting, especially not as a cornerstone keyword.
Remember to also look at the content and domains you're competing with. This will help give you a better understanding of the types of content and companies that rank well.

It will also give you a good idea of if your brand and content can outrank the current high-ranking links.
Cornerstone Content Formats
Now that you have your keywords chosen, think about the medium you'll use for your content. There are lots of formats through which to deliver your content.
The one you choose will be based on your offerings and where your audience interacts with you the most.
One of the most popular ways to deliver content is through blog posts or web articles. These are relatively easy to put together too and will contribute to your website's SEO.
Some additional formats to use for your cornerstone content include: 
Video
Podcasts
Graphics 
Searchable Databases
PDFs 
Repurposing your content is highly important so it's recommended to use multiple platforms to deliver content. 
Cornerstone Content Creation
You may already have content created around your cornerstone keywords. Or you may need to create it from scratch. 
Planning Cornerstone Content
To start, you'll need to decide if content will be produced in-house or via a third party like an agency, production company, or freelancer.

Also, think about your budget for content creation and promotion. Once decided, set up a schedule with content completion and promotion dates.
It's a good idea to also have some long-tail keywords chosen upfront for your linking content. Try to have four to five subtopic keywords chosen for each cornerstone keyword before you begin content creation.

You'll then have a solid base of content ready to promote while you plan and create additional pieces.
Creating Cornerstone Content
This process will vary slightly based on whether you have content already created or not. You may also find that you have content for some topics but not for others. 
Duplicate Content 
If you have multiple pieces featuring the keyword, you'll need to find the best piece and delete the rest or possibly edit them to focus on your long-tail keywords.
Having more than one piece of content for each medium you use that's focused on the same keyword is bad for SEO. 
For example, you don't want three blog posts featuring the same keyword. But you can have a blog post, video, and podcast using that one keyword.
If you find that you do have multiple pieces of one type of content with the same keyword, you'll face keyword cannibalization and possibly duplicate content issues. These can result in all the pages dropping in the rankings.  
Removing Duplicate Content 
Look at the following when deciding which piece to keep and which pieces to delete: 
Which piece of content is the most complete, informative, and authoritative?
Which piece gets the most traffic? 
Which piece has the most backlinks? 
Which piece ranks best currently for your chosen keyword? 
Which piece performs best on social media and in newsletters/email, if applicable? 
You'll most likely find one piece of content that performs best for all of these metrics. If results are varied, however, choose the piece that brings the most traffic, has the most backlinks, and/or currently ranks best.
You can then add in information from the other articles and use the message you used to promote them on social and in email for the new piece of content.
Make sure you have a 404-redirect set up for pages you unpublish and a 301-redirect if you change the URL of the content you keep.
Creating New Content 
If you don't have any content or don't have content relating to your keywords, you'll need to create from scratch.
This can be done by yourself or by your in-house team, or you can outsource creation, as mentioned earlier.

To help make this process easy, set up an editorial calendar outlining content needing to be created, and deadline dates.

Remember to factor in time to review and edit content drafts before they are published.

Editing and Optimizing Cornerstone Content
Once you've found your best content to use as your cornerstone content, you may need to edit and optimize these articles. You'll also need to make sure new content you create is optimized for SEO.
To optimize articles for SEO, you'll need to use your keyword multiple times in the body copy, as well as have it appear in your title, URL, and meta description, among other things. 
Ensure the information is up to date and everything that should be covered under that topic is. Make sure your related cluster topic content is also optimized and includes a link back to the cornerstone article. 
Use Headings 
With cornerstone content being long-form, you'll also need to break the content up with headings (which ideally feature your keyword!) and use short, to the point sentences. You can also include a clickable contents list at the start of the piece.
Cornerstone Content Quality
Don't forget that this content needs to be high-quality. You'll be creating long-form content, of 1,500 to 5,000 words, that's full of information and is factual and accurate.

Your content needs to show that your brand is an authority on the topics you cover.

Be open to paying for an expert to create content for you, if needed. Also, make sure the content is reviewed and revised before posting.

Additionally, look at your competition and similar content that they have. Try to improve on what they've published and create a superior piece of content.
Focus on Information Not Sales
Part of creating high-quality content is providing valuable information and not being excessively salesy. You shouldn't use this type of content to push your products.
Instead, inform prospects and answer their queries. Helping answer their questions will make them trust you and look to you when they're ready to make a purchase decision.
You can, however, include more organic product recommendations and a call to action during or at the end of the content.
This could be a CTA leading them to purchase information or could be something simpler like asking them to sign-up to your email list. 
You could also use pop-up boxes with CTAs that appear after the prospect has been on the web page a certain amount of time. Use this to offer a discount code, more content, or a lead magnet in exchange for email address. 
You'll be able to use cookies and Facebook pixel data to retarget those that view your content too.  
Promoting Your Cornerstone Content
While content marketing works hand in hand with SEO and there's a big focus on getting links to appear on SERPs, don't forget other content promotion techniques. 
Social Media and Email Promotions
Promote your content on social media consistently. Make sure the content is promoted multiple times on your social media platforms, switching up the message each time.
You can even use paid promotions to promote your cornerstone content. For example, you can use social media dark posts to promote your posts to a custom target audience.
Also, share content through email. Using newsletters is a great way to do this.
Make Content Shareable
Lastly, make sure your content is shareable from your website. Install social and email sharing buttons. Having your content shared will help with reach, brand awareness, and SEO.
Having the number of shares appear on the content page also helps with social proof and can encourage additional sharing or backlinking.
Linking Structure for Cornerstone Content
Remember that you need to use internal linking to tell search engines which article is the most important cornerstone piece.
Make sure you link to the cornerstone content in all related posts. The cornerstone content should also be easily accessible from your homepage. 
As you create more and more content, linking each piece back to their related cornerstone piece will build an internal linking structure. This will make it more likely that your cornerstone content will rank well on SERPs.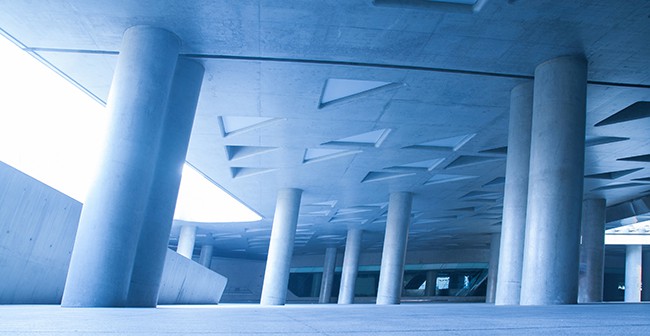 If you're planning to start creating content for your brand or want to overhaul your efforts, you need to begin by creating your cornerstone content.
This content is needed as a base for all other content you'll create to help inform your customers and prospects.
Having cornerstone content will also help with your planning and content management and stop consumers being confused about your areas of expertise.
Want to improve your content marketing strategy and get started planning and creating cornerstone content? Then reach out to us today for a free content marketing consultation!
Brand Hause can help you with creating cornerstone content by helping with content idea generation, keyword research, and creation, as well as content publication and promotion.

Does your content engage with leads, spread brand awareness, and help you achieve your goals or is your content marketing strategy just not working?