Video marketing continues to be one of the most popular content marketing formats and if done well, can offer great returns. To understand how your video marketing efforts are going, you'll need to be measuring results and analyzing your rate of success.
To do this, it's important to know what metrics are available to you, which matter the most, and how you can use this information to improve your video marketing efforts.
The following are some metrics most commonly used to measure the success of your video marketing campaigns. This includes metrics used on the most popular video hosting platform, YouTube, and metrics used for video shared on social media.
Measuring the Success of Your YouTube Video Marketing Campaigns
If you're running video marketing campaigns, you'll likely host your videos on YouTube. YouTube allows you to host videos on your channel as well as embed these elsewhere, such as on your website, making it a great platform to use.
The following are the most important metrics to view to gauge the success of your YouTube videos.
View count is one of the simplest and most commonly consulted video marketing metrics. It shows the total number of views each video has and is an easy metric to use to analyze how well your video was received.
View count also contributes to social proof as it is available for all viewers to see. Many people will consult a video's view count almost as a review of how good it is and will use that to decide whether or not to watch the video.
This shows how many individuals watched your videos. View count doesn't necessarily show this as people may have viewed the video multiple times. In that case, they would be counted each time they watch. 
The unique views metric counts them just once, even if they watched the video multiple times. This metric, therefore, helps provide a good overview of the actual size of your audience.
Play rate is the percentage of those that clicked play after being served the video.
This metric shows if your video title, thumbnail image, and promotion interested those served it enough to watch it. It can also measure if the keyword you used is one that people are interested in and searching for.
A low play rate suggests that your content is being ignored by those that see it. To increase your play rate, try improving your keyword research tactics and/or changing the types of titles and thumbnail images you use. You may also want to adjust your promotion strategy.
In the case of the video receiving a low play rate off of YouTube, for example on your website, try altering video placement or enlarging the size of the video too.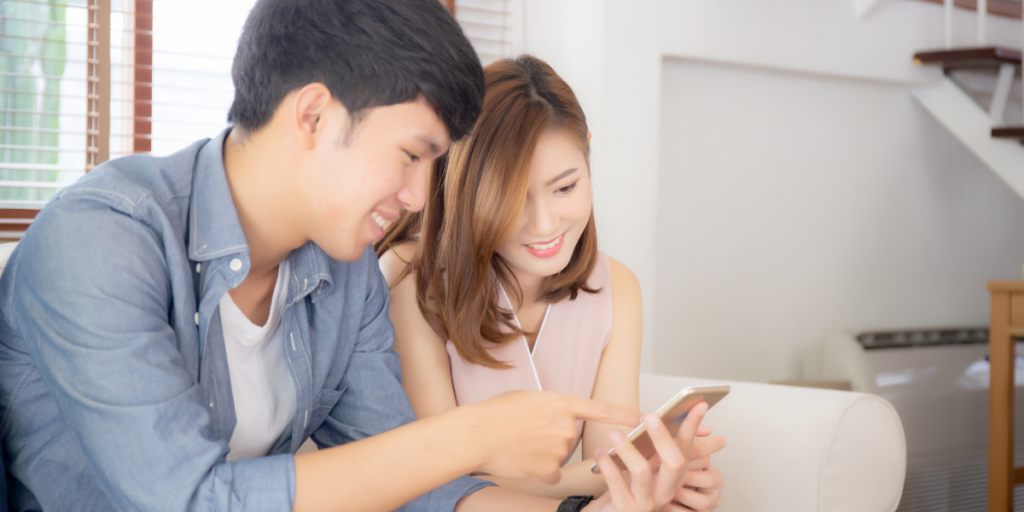 Watch time is the total amount of time that viewers spent watching the video. Those videos with higher watch times will rank better on YouTube's search results pages and in the recommendations section.
Having a high watch time leads YouTube's algorithm to assume that the video features high quality, engaging content. Due to this, it will be served to more people.
A high watch time also means viewers are consuming more of your content. That means they're more likely to get the whole message and see all CTAs.
Videos will a low watch time will need to be adjusted as the content clearly isn't engaging or viewers are getting the info they need and leaving. Try adjusting your video subject and execution or shorten the video to keep engagement throughout.
You can find video watch time in YouTube's Watch Time Report and you can rank videos by highest to lowest watch time using this feature. Doing so is an effective way to see which videos perform the best and which need improvement.
View duration is the total watch time of your video divided by the total number of times your video was played. 
This metric helps to show how engaged viewers are with your videos. A low view duration suggests that your video has a high bounce rate; viewers aren't staying long to watch after pressing play. A higher view duration, however, suggests that your content is engaging viewers causing them to watch more or all of the video. 
View duration and watch time will increase or decrease together. As they both increase, YouTube will deem your video more valuable increasing the chances of it being recommended and appearing high up on YouTube SERPs. 
View duration is found in the YouTube Watch Time Report.
View through rate is the percentage of those that watched the video that watched it the whole way through. So if 100 people watched your video and 20 of those watched it the whole way through, the view through rate would be 20%.
Knowing the total number of views is good but a high number of views isn't any use if the majority of viewers stopped watching early on. Understanding where a lot of viewers dropped off can help with strategy and future video creations and optimization.
This is the average percentage of each video that is viewed. It measures the overall ability to keep viewers watching.
Again, a high percentage viewed rate will be rewarded with better rankings on YouTube search results pages and it's more likely to be featured in recommendations. 
You can find this metric in the watch time report.
If you don't already make video for your brand, we highly recommend you start! Our video marketing guides are the perfect place to start learning about video marketing and its benefits. 
Engagement rate shows how long the viewer stayed engaged with your video. This metric indicates if the video was interesting to viewers. In addition, knowing where engagement dropped off significantly can help you improve your content if you can determine why you lost viewers. 
You ideally want viewers to stay engaged until the end of the video so that they get the whole message and reach your call-to-action. 
If your engagement rate is low, you'll need to improve your content's quality to fix this. Some questions to ask to help improve engagement rate include: 
Did you provide the info viewers needed too early? 

Was the video too long? 

Did you include too much information that didn't relate to the video's subject matter?  
Engagement metrics can be found in YouTube's Interactions Report. 
If you create playlists on your YouTube channel then you can also analyze playlist engagement rate.
You can see views per playlist (the average number of video views your playlist gets) and the average time viewers spent viewing videos in your playlist. These metrics are found in YouTube's Playlist Report.
Improve these playlist metrics by placing your best performing videos first in the playlist and/or altering your playlist topics.
Impressions Click-Through Rate
This metric shows click-through rate after viewers see your video on their homepage, in their recommendations, or the trending section of YouTube. It shows how many people click on your video after seeing it somewhere on YouTube.
This metric effectively shows how appealing and resonating your video topic, title, and thumbnail image were.
A high CTR is often seen when a video is first released as your subscribers see the new video in their feed and click on it. It will likely decrease slightly as more and more subscribers have seen it, and you start relying on other YouTube users to see the video and click-through.
Be sure to also look at metrics, such as how much of the video was viewed and how many acted on a CTA. Doing this will help determine if your content satisfied viewers once they clicked through and started watching it and if they converted in the way you intended.

Impressions click-through-rate can be found in YouTube Analytics under "Reach." 
Call-to-Action Click Through Rate
Analyzing click-through rate on links placed in the video or description is important for those using their videos to drive traffic. This includes traffic to:
Landing pages for something promoted in the video (a product, offer, newsletter sign-up page, etc.)
Your website in general
Social media pages
If you made the video to get some type of conversions, you need to analyze CTR. You may have lots of views and viewers may even play the video all the way through, but that's not very useful if nobody clicks through to what you promoted. It's even worse if they're not playing through to the CTA in the video.
Call-to-action click-through-rate information can also be found in YouTube Analytics under "Reach." 
The audience retention metric shows the percent of viewers leaving at each second of your video. Again, having high audience retention increases your ranking on YouTube's results pages as your video appears to be good content due to it keeping viewers watching all the way through.
It's also useful to see where engagement is dropping off. You can compare the audience retention of each video to see if there are similarities that could be causing viewers to drop off.
Audience retention metrics are found in YouTube's audience retention report.
Re-watch metrics show how many people re-watched your videos at least once. It will also show you how many people re-watched certain parts of your video.
Seeing people rewatch the whole video or certain parts of the video generally suggests that they're interested in the content and the topic being covered.
Subscriber growth is another useful metric to look at. As people subscribe, they'll be notified of new videos, increasing reach and hopefully views of those videos.
Remember to still check other metrics. A large subscriber base isn't much use if nobody is viewing your videos or if they aren't viewing them all the way through or clicking CTAs.
Keep note of drops in subscribers too. This indicates that you aren't attracting new people to subscribe and/or are losing current subscribers due to the content no longer appealing to them.
The YouTube demographics report will show the gender, age, and location of your viewers. This helps to show you who is most engaged with your videos and who isn't.
You can use this information to see if those viewing your videos match your target audience. If not, could those that are engaged with the video be a new audience to reach?
Or, if you want to focus on your current target audience, adjust your video marketing strategy to get them engaging with your content, using the demographics report to see if your new efforts are effective.
YouTube will also show you where your viewers came from. Understanding your videos' traffic sources helps you to understand how well promotions of videos performed. This will also show which types of content are best at driving viewers to your videos.
This can help highlight what promotions need to be improved and/or what traffic sources should be focused on to drive even more traffic.
YouTube is a major search engine just like its owner Google. This means that video SEO tactics can be used.
A main element of this will be conducting keyword research. Therefore, you'll need to do some keyword analysis when measuring the success of your videos.
Under the Traffic Sources Report, you can find YouTube's Search Report. This will show the queries that bring people to your videos. This can help in determining if your target keywords/queries are bringing traffic or if other searches are more popular in leading people to your video.
The number of times your videos are shared is another important video marketing metric to analyze. 
Sharing is one of the best metrics for proving that viewers enjoyed your content and found it valuable. Not only did they view it, but they felt the need to share it with their network.
Shares also contribute to social proof. Viewers are more likely to watch a video (and watch it the entire way through) if they see others have liked it, and most importantly shared it.
Measuring the Success of Your Social Media Video Marketing Campaigns​
Along with hosting videos on your YouTube channel and embedding them on other platforms, you'll likely post videos to social media too.

You'll generally upload these in MP4 format instead of as a YouTube video. Therefore, you'll need to use the metrics provided by each social media platform to measure the video's success.

The following metrics are available for videos shared on the main social media platforms.
Videos are perfect for sharing on Facebook. On average, they also offer a higher engagement rate than other types of media shared or text-only posts.
The metrics available to you after posting a video to Facebook are:
Reach
Unique viewers
Engagement – likes, comments, reactions, shares
Average watch time
Minutes viewed
Viewer demographics
Audience retention
1-minute video views: available for videos of one minute or more and shows how many viewers watched the video for at least one minute.
10-second video views: available for videos of ten seconds or more and shows how many viewers watched the video for at least ten seconds.
3-second video views: available for videos of three seconds or more and shows how many viewers watched the video for at least three seconds.
You can also view your top videos to see what content is resonating best with your audience on Facebook.
Additionally, you can split some metrics like reach and views into paid and organic if paid promotion was applied to the post. This will help show how well the video performed on its own and how much was attributed to your promotion.
You can find these metrics in Facebook Insights.
Like with Facebook, videos on Instagram receive slightly more engagement on average than images.
The metrics available to you after posting a video to Instagram are:
Reach
Impressions
Views
Engagement – likes, comments, saves
Profile Visits
Follows
Message
To access all of these metrics, you'll need an Instagram business profile and they are found by clicking "View Insights" on the video.
Again, tweets with video, on average, get the best engagement. Video tweets can gain up to ten times more engagement than other tweets, such as text-only and those with images instead of video.
The metrics available to you after posting a video to Twitter are:
Impressions
Views
Engagement
Likes
Replies
Retweets
Details Viewed
These metrics are found by clicking "View Tweet Activity" on the tweet with the video.
Video can be overlooked for B2B promotions. However, video can add a lot of value and help with engagement and getting your point across. Posting video on your business' LinkedIn page is an easy way to add video promotion to your B2B marketing efforts.
The metrics available to you after posting a video to LinkedIn are:
Views
View Rate: the number of views x 100
Plays
Full-Screen Plays
Views at 25%: how many viewers watched 25% of the video
Views at 50%: how many viewers watched 50% of the video
Views at 75%: how many viewers watched 75% of the video
Full video views: how many viewers watched the whole video (97%+)
Completion Rate: how many times the video was completed
These metrics are found on your profile under "Manage" > "Posts & Activity" > "Analytics"
Video marketing is a highly valuable tool. It allows you to connect with your audience in a way that's entertaining and engaging. 
To be successful, you need to understand the video marketing metrics available to you and use this data to improve your strategy. This article should have given you a good idea of what metrics to look at when analyzing your video efforts on different platforms and how to use this information to create videos that engage your audience and get them to act on your call-to-action. 

Not sure where to start with your video marketing? Let Brand Hause can help you use video marketing to grow your brand, increase your sales, and build trust with your customers.