A vast amount of digital marketing strategy and advice is currently focused around content marketing. That refers to creating and promoting different forms of content including video, images, podcasts, and most frequently, blog posts.
Why does your business need a blog though? And is it really worth the time and effort it takes to run a blog? We say that it definitely is worth it and having a blog can provide many benefits. These include better search engine visibility, more leads, an engaged audience, and more.
Just in terms of leads, it is proven that blogs can increase them and are more effective than paid advertising in generating qualified leads.
If you are still wondering exactly why your business needs a blog, read on for our top 11 reasons!
1. A Blog Drives Traffic
Having a blog is a great way to drive traffic to your website. Blog posts will increase your visibility on search engine results pages (SERP) for queries related to your business.
Creating high quality content that incorporates relevant keywords increases SERP ranking and click through rate and therefore traffic.
Most purchases start with a problem. More than 90% of people search online first for a solution and more information to start the purchasing journey.
By creating content for relevant problems and queries, you provide searchers with the information they need. It is then more likely that they will choose to become a customer.
Blog content is also great for social sharing. More social exposure will result in more traffic too.
2. A Blog Helps With SEO
Google and other search engines like new content and blog content is an important part of SEO strategy. Search engine algorithms reward you for consistently producing high quality content.
The standard landing and product pages on your website are not enough for this. To house the amount of content you need for a successful SEO strategy, your business needs a blog.
Internal Linking
Having a good amount of blog posts also helps with internal linking. This is when you link within a piece of content on your domain to another piece of content on that same domain. Along with backlinks (when others link to your content), internal links are a crucial aspect of SEO.
You can use internal links within content to direct visitors to related products or services or to another piece of content that may be useful. Or use them on product pages by linking to content that provides more information on the product.
These links also help indicate to search engines what your most important content is and help pass authority between pages.
Internal links help provide more value by directing visitors to other useful pages which should increase time on site and reduce bounce rate. These both contribute to your SERP ranking and make a conversion more likely.
3. A Blog Creates Content For Social Media
Having blog content creates a good bank of content for your social media platforms. It can also reduce social planning time. Blog content should be based on popular keywords.
Things people are searching for are usually of interest on social media platforms too. Therefore you can plan for blog and social content together.
It is also encouraged to re-share content at different time intervals and with different messages based on the social platform used. Therefore creating 10 blog posts a month could turn into 20 to 30+ social media posts.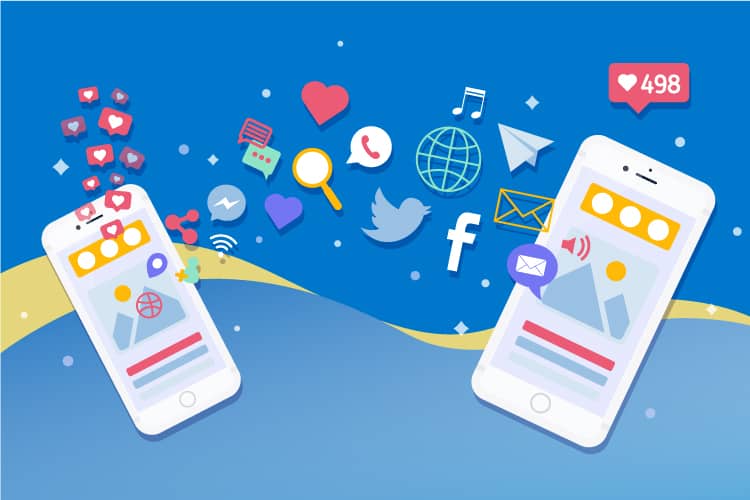 Social Sharing of Blog Posts
When you have blog content, there is also the option for readers to share it via their social media accounts. Adding a social share bar on each blog post page makes this easy. Shares will increase visibility and exposure to an audience that you may not have reached otherwise.
Once content is posted on social media platforms, awareness can be increased even more through followers sharing or commenting.
All of this sharing and extra exposure will increase traffic to the actual post. Therefore your content and products are exposed to more prospects, which should result in a higher number of conversions.
Frequent posting of blog content will encourage people to engage more with your pages and visit them more frequently to see what new posts are available or click through from their feed more often.
4. A Blog Offers Audience Insights And Feedback
Another reason as to why your business needs a blog is that it is great for getting feedback from your audience through two-way discussions. Once you start creating blog content, make sure the comments section is enabled.
It's also a good idea to encourage discussion, for example, by asking a question at the end of the post. This will get you real time feedback from your target audience.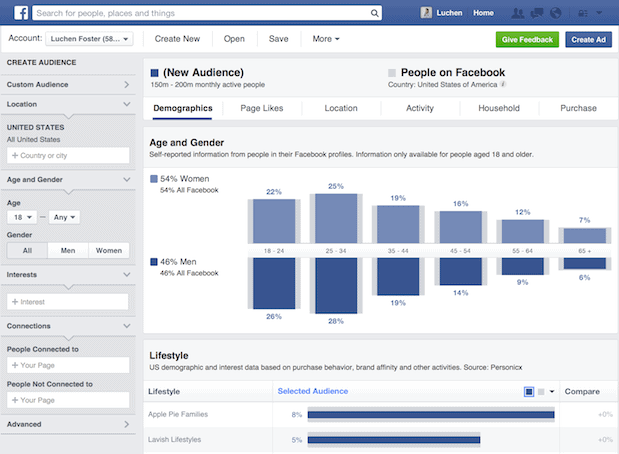 Blog Post Analytics
Analytics from the blog posts, which you can find in Google Analytics, along with social data can provide information on the audience that is interacting with your content.
Analytics will show demographic information such as age, gender, and location. You can assess if those viewing the content match your target audience. If not, either adjust the content or adjust your target audience to match those actually interested in your content and products.
You can also see how long visitors are spending on each blog post and their journey around your website after viewing certain posts.
Social Media Insights and Feedback
Sharing each blog post on social media allows for the same two-way conversation. Again, generate discussion by asking a question in the post caption and responding to comments.
You can also analyze reach and number of shares and reactions to assess how your audience responded to the post.
Consider editing anything with lower engagement for future shares. You can use high engagement content to help determine what was wrong with lower performing pieces or just ask your audience!
Comments can also provide new ideas directly from those who purchase or are considering purchasing your products.
5. A Blog Gives Your Brand A Voice
Regular website copy such as "About Us" pages and product and services description pages are not very personable. Having a blog gives your brand a voice. Blogging can help build brand image and create relationships with your audience.
A blog allows you to become more relatable, approachable, and friendly even if using a more professional voice.
For example, a cosmetics company may have a blog with a friendly, upbeat tone, like a friend is giving you advice. Whereas a financial company blog will be more authoritative and knowledgeable. Both of these are relevant to the brand and product or service being promoted and will improve the connection with your target market.
Be careful you identify the correct tone for your target market. Depending on the exact target audience, switching the two voices in the example given would probably not be beneficial to either brand.
6. A Blog Helps Build Email Lists
Helping to build email and newsletter lists is another great reason why your business needs a blog. Email marketing is an effective way to reach interested individuals but getting sign-ups can be difficult.
By frequently posting blogs and promoting on social, you keep your brand top of mind. If visitors find your content useful and entertaining, they may want to receive more from you via newsletters or emails.  
Encourage sign-up by including a sign-up link within the blog content or in a sidebar. You could even set up a pop-up with a sign-up box.
To get the best results, have this appear after a visitor has been on the page at least 30 seconds. Pop-ups that appear when visitors enter a site are closed at a higher rate than those that appear after some time on site.
You'll then gain a larger email list of interested prospects who you can re-target with company news and product updates, special offers, or other content.
You can also re-promote blog posts via newsletters. This will increase awareness of all new posts, help re-promote older posts, and ultimately increase traffic.
7. A Blog Keeps Your Audience Updated
Having a blog is an easy way to keep your audience updated. It also allows you to provide more information than on a landing page or in a social media caption.
You can provide a whole range of valuable content including ways to use your product/service, company news, and industry trends.
By keeping your audience updated on new offerings, special deals and promotions, advertising campaigns, and any other relevant trending information you are more likely to convert them to customers.
8. A Blog Lets You Share Useful Information About Your Products
A Blog lets you give in-depth descriptions of products, their benefits, and how they can help visitors. This is not usually possible with copy on landing pages and product pages alone.
Blog posts additionally allow you to promote case studies, how-to guides, videos, and more. They also allow you to appear as an authority.
You become more trustworthy as you are providing useful information and not just directly promoting products or services.
Long-form blog posts can also show consumers that you understand the problems they face and know how your products or services can help and add value to their lives.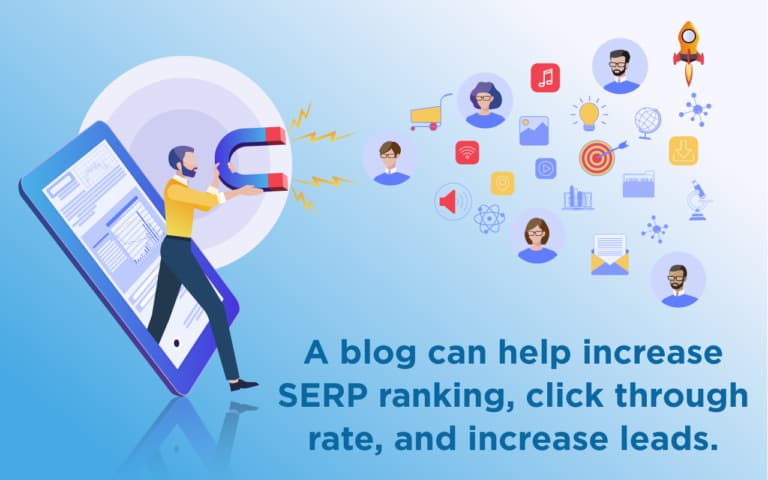 9. A Blog Sets You Apart From The Competition
You probably don't need to change your product and landing pages that often. Having a blog allows for new and useful content to be added frequently. Blog content will make your website more interesting and valuable to visitors, giving you a competitive edge.
As mentioned, blogging adds personality making you more relatable and trustworthy to consumers. It also allows you to provide more information and promote your offerings and unique selling point in a contextual way.
All of these blogging benefits will give you a big advantage over competitors if they are not creating blog content.
10. A Blog Generates Qualified Leads
Increasing lead generation is one of the most appealing reasons as to why your business needs a blog. Quality content makes you more trustworthy, provides extra information, and is an organic way to promote your products or services. These all result in more qualified leads and more conversions. 
As mentioned, blog content is a big part of SEO and helps increase SERP position, audience reach, CTR, and traffic. High CTR and traffic result in more leads as long as the content they land on is useful and appealing. If not, they will just bounce and all the traffic and potential leads are wasted. 
Having more content to be shared by visitors and shared and engaged with on social media will increase the leads you receive as well.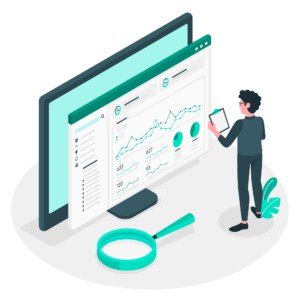 11. A Blog Improves Your Own Expertise
By undertaking content planning and keyword research, you are thinking in depth about what your customers and prospects are interested in.
By also analyzing feedback and performance data on blog posts, you can increase your knowledge on what your audience wants and adjust to meet these wants.
All this additional research and idea creation will result in even more ideas and more insights into your offerings, your industry, and your target market.
This is critical knowledge to have to ensure you are always meeting consumer's needs, being innovative, staying ahead of the competition.
If you think your business needs a blog but you are not sure where to start, contact Brand Hause. We can help with blog content creation as well a social media strategy and SEO to get you the results you want. Get in touch today to learn more.

Do you want to drive traffic, convert leads, establish your brand, and see long term results from your marketing?