Have your sales and leads been decreasing? Or have you tried implementing marketing campaigns with little success? If so, it could be a sign that you need to hire a marketing agency.
A unsuccessful or nonexistent marketing strategy could be negatively affecting your business more than you realize. A marketing agency will look at your company with fresh and experienced eyes.
Agencies can implement marketing campaigns to increase brand awareness and fill your pipeline with qualified sales leads. All while allowing you to focus on what you do best at your company!
Keep reading to discover 8 signs that show you need to hire a marketing agency.
If your company exhibits any of these 8 signs, it may be time to get in touch with a marketing agency.
1. A Lack of Marketing Expertise
If you or your team have little to no marketing experience, you probably need to hire a marketing agency. To succeed, you need marketers that understand marketing at a high level. For example, they need to understand PPC advertising, SEO, social media and content marketing, analytics, and more. 
Agencies have a whole team of marketers that specialize in these key areas plus have graphic design and web development skills. You can access this wealth of knowledge by working with a marketing agency.
It's unlikely that you could hire staff at the same cost and get that breadth of expertise and experience. You'll also benefit from a fresh perspective and an agency is more likely to be upfront about what you need to improve.
Using a marketing agency when you don't have the expertise results in high marketing ROI and the benefit of agency tools, relationships, and expertise. There is also no need to train or provide benefits like paid vacation, sick days, and health plans.
2. Your In-House Team Is Overworked
Your in-house team may have a solid marketing skill set but cannot use it as they have too many other tasks. Too much work with not enough time or resources can cause stress and end up in tasks not being completed. Agencies can help with marketing tasks that your staff don't have time for and have an array of resources.
Everyone has busy weeks now and then. But if you're constantly catching up or are always unable to get everything implemented, it means your team is overworked and hiring a marketing agency to help is the best option.
Some telltale signs that you and your team are overworked and cannot fulfill all marketing needs include:
1. Having a website and online presence that is lacking and isn't updated
Your website and online strategy need to be the center point of your marketing. If your website is not user friendly and you don't practice SEO, then you need to get an agency to help. Without a good online presence, you just can't be competitive.
2. Inconsistently creating and posting digital content
If your website is lacking it probably means you are not creating new website content. Lack of content and not frequently updating your social media platforms drastically affects your marketing efforts.
Even if your team can create this content, they need the time to do so. If they don't have time to create multiple pieces of content and a good social media presence each month, you need to hire a marketing agency to help.
3. Not planning marketing promotions ahead of time
Marketing strategy, ad campaigns, and content calendars need to be planned at least a month in advance. With a main strategy planned and adjusted every quarter or six months.
If you're not doing this, hire a marketing agency to help. Agencies can help you plan for the next three, six, and twelve month periods. They will help with short
and long term goals and a marketing plan to meet them.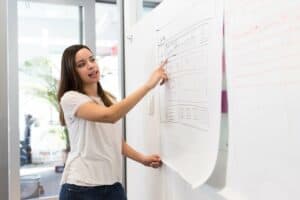 Marketing strategy, ad campaigns, and content calendars need to be planned at least a month in advance.
3. Your Sales and Leads Are Decreasing
Marketing that is not effective is a main reason for decreasing sales. Even if your sales team is working hard, they will be lacking qualified leads without good marketing. An agency can effectively build the sales process into a marketing plan to directly drive leads to the sales team.
Agencies can create an inbound marketing strategy that will reach your target audience with content they enjoy and that converts. This helps accomplish the goals of increasing qualified traffic and brand awareness, both of which bring more leads!
Working with an agency will fill your sales pipeline with qualified leads that your sales team can then close.
4. You Can't Determine What's Working And What's Not
To create a marketing strategy, you need to be able to evaluate your strengths and weaknesses. You need to know what is working and why and what is not along with why and how it can be fixed. If you do not have the time or knowledge to determine this, then outsource to an agency.
Without understanding how to improve your marketing and being able to implement changes, sales will not increase. Evaluating strengths and especially weaknesses is always difficult from inside a company.
A fresh take on what you do well and what you need to improve is useful. An agency will be able to pinpoint exactly what is going wrong with your marketing and what can be implemented to improve it.
5. You Don't Know Where To Start When Planning A Marketing Strategy
A lot of companies just don't know where to start when creating and implementing a marketing strategy.  Many elements that go into a good marketing strategy and a lot of these are quite technical and require help from a professional.
These components include, among others, SEO, PPC advertising and effective retargeting, and landing page and content creation. If you don't understand how these work, how to create components that deliver, and how to optimize campaigns, then your marketing will not be effective.
Agencies have employees that specialize in each area of digital marketing. They can assess your current situation and create custom marketing plans for you that they can then help implement.

6. Marketing Is An Afterthought
You will always want to focus on what your company actually offers consumers. But there is no point if nobody is aware of what you put on the market due to ineffective marketing or no marketing at all.
Not understanding marketing's importance and a lack of marketing resources can be damaging to your business. It can be difficult to make time for marketing if you don't have a lot of knowledge in the area, have had unsuccessful previous campaigns, or are not interested in it.
Hiring an agency will take this task off of your plate so you can focus on things that you are passionate about. An agency can also help you understand what was wrong with past unsuccessful campaigns.
Many companies have attempted various marketing activities, only to get bad results and then decide that marketing is not for them. Very few (if any) companies can be successful or meet their potential without marketing.
Past campaigns were most likely unsuccessful as you are not experienced in creating and implementing campaigns. You may have used the wrong platforms, created the wrong message, targeted the wrong audience, etc.
An agency has the experience to know what messages will work for your market. They can create innovative campaigns that people will take notice of and get you the results you're looking for.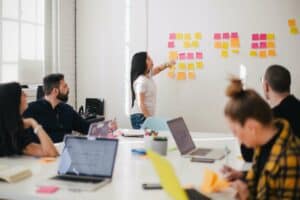 An agency can help you understand what was wrong with past campaigns.
Another reason marketing is an afterthought is because it just is not interesting to you. Creating and implementing a marketing plan, understanding different elements, and analyzing and adjusting results is a major task. And is one that needs passionate individuals to undertake.
If marketing just is not your "thing", you will put it on the back burner. In that case, you need to hire a marketing agency. Agencies are filled with staff that are passionate about marketing and getting great results for their clients. They can take that passion to build a great strategy to help you increase your sales!
7. You Don't Track Marketing Activities Or Use Data To Guide Strategy
If you do not track marketing results or frequently adjust campaigns based on data, then your marketing will not be successful. An agency is well versed in using analytics tools and assessing data on campaign performance. They know how to use this data to adjust and optimize campaigns as they run, getting the best results.
By having a knowledgeable team constantly analyzing your marketing and using insights and results to make it even more successful, you will benefit from a peak amount of traffic, awareness, and leads.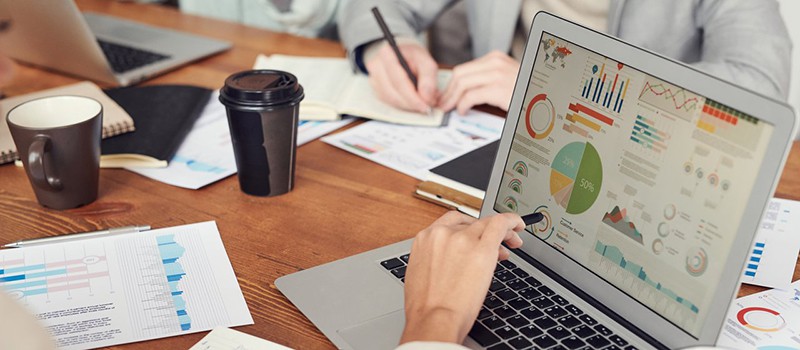 If any of your competitors use an agency, they have a big advantage over you. Using an agency brings a knowledgeable team and a fresh, external perspective to your marketing strategy. Agencies can transform company performance very quickly.
Hiring an agency will put you ahead of competitors who are not using an agency and is a good way for you to overtake all competitors. In fact, if none of your competitors are using an agency, that is also a great reason to hire a marketing agency. It will quickly put you far above all others in your market.
An agency can also conduct frequent competitor analysis and keep on top of industry trends. This information can then be used during campaign planning to keep you at the top of your market.
In Conclusion
If your company exhibits any of these signs you would probably benefit from using a marketing agency. At Brand Hause we can help with your marketing strategy.
This includes SEO, social media management, video production, paid advertising, and more. Get in touch for a free consultation to get started on taking your marketing to the next level!

Is your marketing team ready to scale or ready to fail? Find out how Brand Hause can help you grow your business through marketing.