The product packaging you use should be seen as one of your main marketing tools. While it is most important for products sold in store, it should be carefully thought about for all products, even if sold online.
Your packaging needs to be designed in conjunction with your brand. It also needs to be relevant to the product inside and provide information on the product as needed.
Product packaging will add to the experience of products purchased online. It will have the same effect for medium to high involvement products that consumers have researched and go into the store intending to purchase.
For lower involvement purchases, product packaging is extremely important. It is potentially the only marketing medium you have to sell your product to the customer.
Continue reading for more reasons as to why product packaging is important to your marketing strategy along with some tips for creating great packaging!
5 Reasons Why Product Packaging Is Important To Your Marketing Strategy ​
As mentioned, packaging is a very important marketing tool. It will add to the consumer's experience and can be the thing that convinces them to buy.
Here are some other ways in which product packaging is important to your strategy.
1. Function
At the simplest level, packaging contains the product and protects it from damage. Do not forget to think about the structural design of packaging and the durability of the material you are using. You need to ensure it will protect the product and stay intact throughout its journey until the item is finally opened. 
2. Promotion
Product packaging is another medium you can use to express and promote your brand. Packaging should include your logo, tagline or mascot if applicable, and brand colors and typography.
Branded products are necessary for product recall and uniformity. Make sure the design and information is the same as that promoted in other advertising efforts for the product.
While you should not be changing your packaging too frequently, adjusting your packaging is a great way to update your brand without changing the product.
Changing your brand image, advertising, and packaging can have a huge difference to your sales if done well.
NEED HELP REALIGNING YOUR CORE BRAND OR DEVELOPING AND REFINING YOUR VOICE?​
3. Attracts Buyers
For products sold in stores, packaging is the main thing that will attract buyers to your product. Getting buyers to notice your product and pick it up to learn more is the first step in getting that individual to purchase the product.
You will therefore need to conduct research on what colors, images, designs, and other packaging elements will attract your target customers.
You also need to know the types of products that will be sold around you. What are their designs like? What can you do to make your product stand out more than theirs
4. Facilitates Purchasing Decisions
Along with attracting buyers to your product, packaging will help them make a purchase decision. The consumer will probably have little information, if any, on your product when they find it on the shelf.
They are unlikely to conduct online research in the store so the information on the product packaging is all they will use to make a purchase decision. Use your packaging to include the following info as applicable:
Ingredients
Nutritional information
Instructions on use
Product description
Product benefits
Make sure this info is easy to understand, concise, and scannable. Consumers do not want to spend long making a purchase decision while in store. Make it very clear what your product is, how it will help them, and why your product is the best on the market.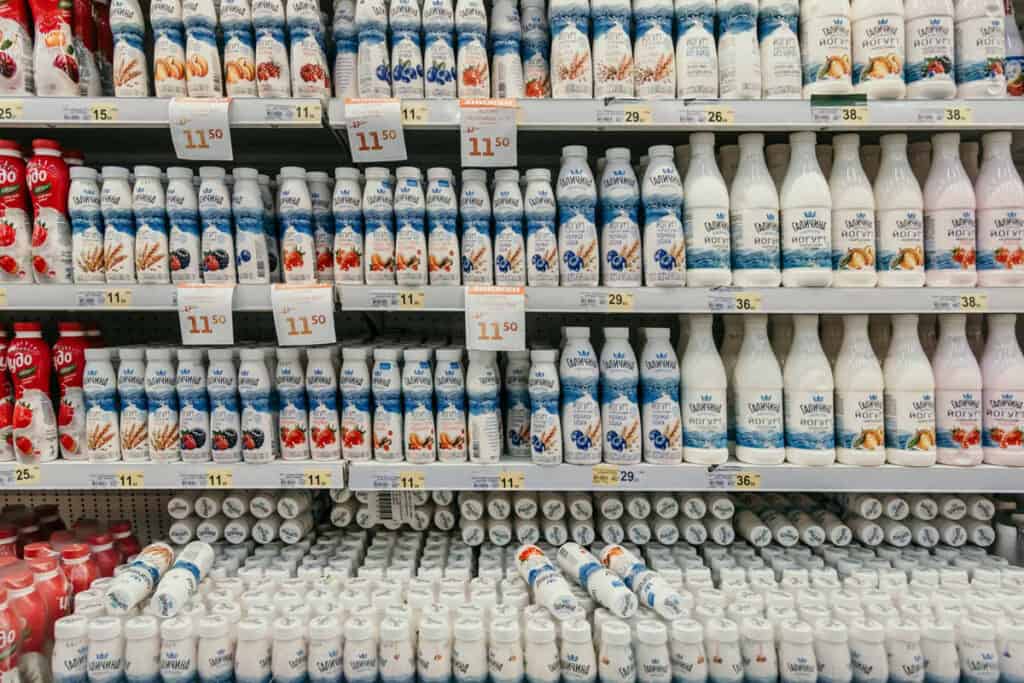 5. Differentiation
Well-designed, eye-catching product packaging is a good differentiator. This is especially true for similar products with few other differentiators.
One third of consumers make purchasing decisions based on packaging alone. Your packaging therefore needs to stand out and look different (and better!) than your competitors'.
For low involvement products, packaging will probably be the only thing that influences a decision to buy. Be sure to conduct a lot of research on what your competitors' product packaging is like.
Combining this information with knowing what attracts your target consumer will help to effectively differentiate yourself through your packaging design.
Product Packaging Tips
Now you understand why product packaging is important, here are some tips to create great product packaging.
Begin your product design process by considering the following questions:
What Is The Product?
This will help determine the structural design of the product packaging as well as the design and informational content to include.
Who Is Buying The Product?
Think about demographics and psychographics of your target customer to create a design that will appeal to them.
Where Are People Buying The Product?
Is it being purchased in a supermarket, boutique, online etc.? The design will need to be different for each location.
For example, packaging for a product purchased online does not need to attract attention or include information on reasons to buy the product.
Products purchased in store need to be able to attract attention and provide information on product features, benefits, and use. You'll also need to consider the packaging of products around yours. How will you stand out?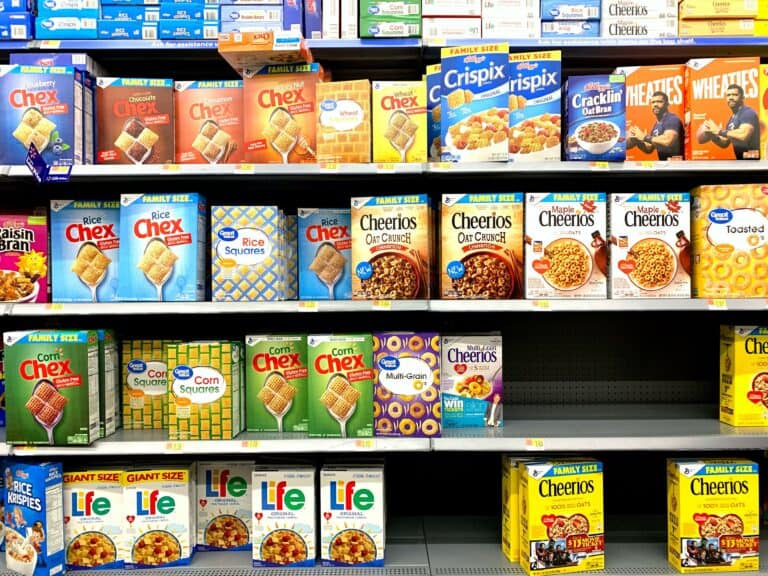 Products purchased in store need to be able to attract attention and provide information.
Once you have thought about the above points, you can start designing some product packaging prototypes, test these, and decide on a final design.
During this process make sure you follow these 9 tips.
1. Design Product Packaging That's Relevant To The Product
When designing your packaging, ensure the design works well with the product type and experience you are trying to create. It needs to effectively illustrate what is inside and what value will be gained from using the product.
Your product packaging should additionally match up with your advertising efforts for that product or product line. If you have TV ads, magazine ads, and/or digital ads, make sure everything is streamlined. Consumers that see your ads and would like to buy need to be able to easily identify the product.
You can test the relevance of packaging to the actual product using a focus group. Ask the participants what they expect to be inside and if expectations were met when they opened and used the product.
Even if you get an initial sale based on packaging, consumers will not purchase again if the product does not meet expectations. They may not even purchase from your brand at all again!
2. Make Product Information Easy To Consume
Consumers will be looking for some information on the product before purchasing. They do not want to spend a long time finding and consuming this information though. You therefore need to make product information scannable on your packaging.
Highlight the main features and benefits you want to get across in a clear and very concise way. Use your design and some basic information on the front of the packaging to grab attention.
Then include a more detailed but still brief description on the back. Consumers should be able to understand what the product is and the value it will bring them in under 30 seconds.
3. Test Your Product Packaging Designs
Once you have a few designs drafted, test these designs with your focus group. Some ways to use the focus group include:
Placing your design with those of your competitors and asking which they would choose and why.
Asking what information they got from the packaging. Do they know what the product is and how it will help them?
Asking if the expectations created by the packaging are met when they consume the actual product.
Use this information to make adjustments to your packaging designs and help in making a decision on the design that will go to market.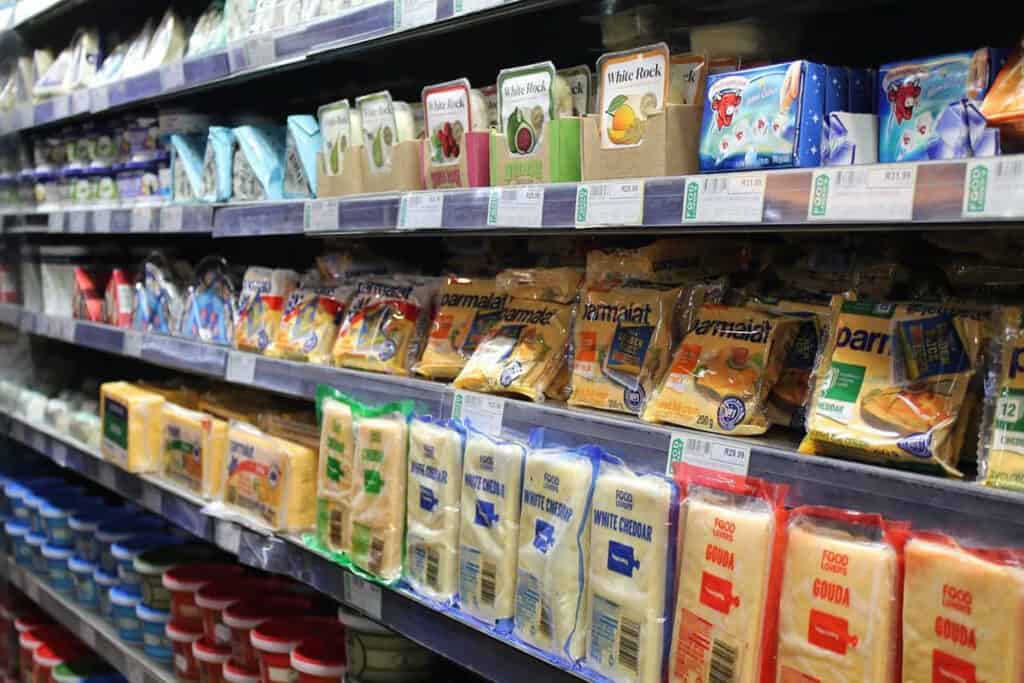 4. Understand Your Target Consumer
Like with other aspects of marketing, you need to understand what your target consumer is looking for in order to be successful.
Firstly, understand the demographics of your target customer. Their gender, age, income level, and other demographics will be important in determining the packaging design.
Just one difference in demographics, such as targeting high income women aged 30 to 40 vs. high income men aged 30 to 40, will drastically affect your product packaging.
You should then think about their personality and interests. Is your target customer looking for something stylish, professional, quirky etc.
Use this demographic and psychographic information to help in creating a packaging design that will attract your target audience.  
5. Understand Your Competitors
As mentioned already, you will want to use your competitors' product packaging designs to influence your own design.
No matter where you sell your product, look at your direct competitors' packaging. How can you improve on their designs and give consumers that buy your product a better experience? 
If sold in store, look at your direct competitors' packaging plus the packaging of products likely to be sold around you. How can you differentiate yourself? How can you make sure your product grabs the attention of your target customer more than other products on display?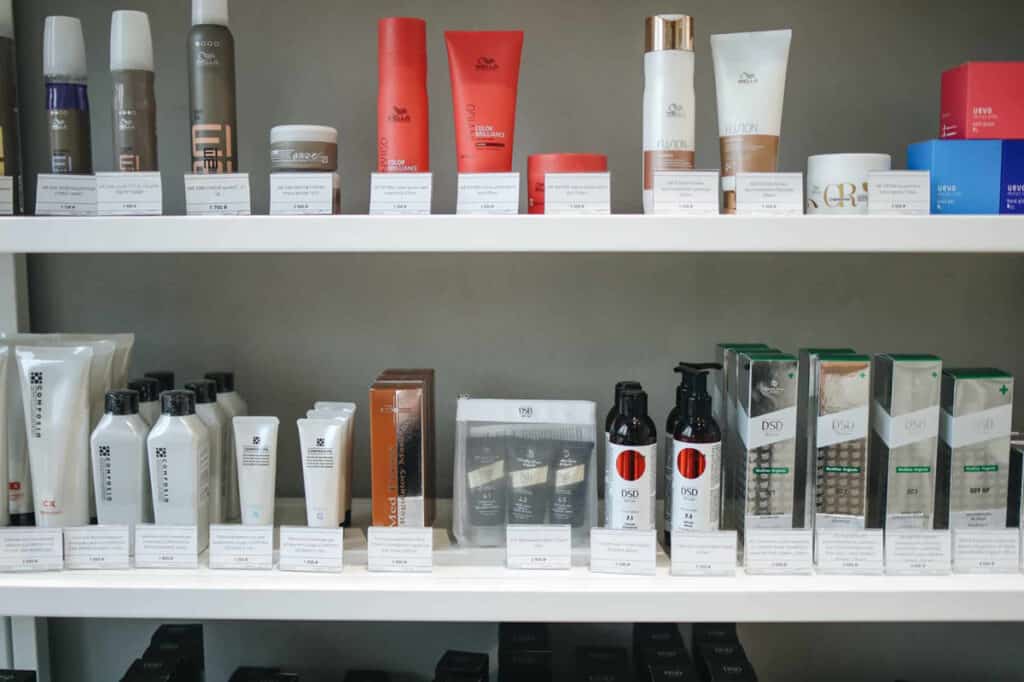 6. Consider the Product Packaging Material
The actual material used in your packaging is just as important as the design and informational elements.
Some things to consider when choosing product packaging material include:
Will the material effectively protect the product throughout its journey from production to use by the end consumer? 
Does the quality match your product value and the experience you are trying to create? Even if you sell a lower price point product, very low quality packaging will discourage purchases. 
What is the material made from? From example, could it be beneficial to use a sustainable/eco-friendly material? 
What happens to the packaging when the product is removed? For example, do you want it to be recyclable? 
Just like with other packaging elements, make sure the material used is on-brand for the product being offered.
For example, if your company sells a high-end product, the packaging material should also be high-quality and sophisticated.
7. Consider Longevity
You won't want to change your product packaging frequently. This will confuse consumers and damage brand awareness and recall efforts. For this reason, you need to ensure your product packaging design is timeless and will stay relevant and attractive overtime.
Try not to use colors, imagery, or other design elements that are based on current trends. Think about what the product and product line offers and represents and use that to create a packaging design.
Don't change your product packaging frequently. This will confuse consumers and damage brand awareness.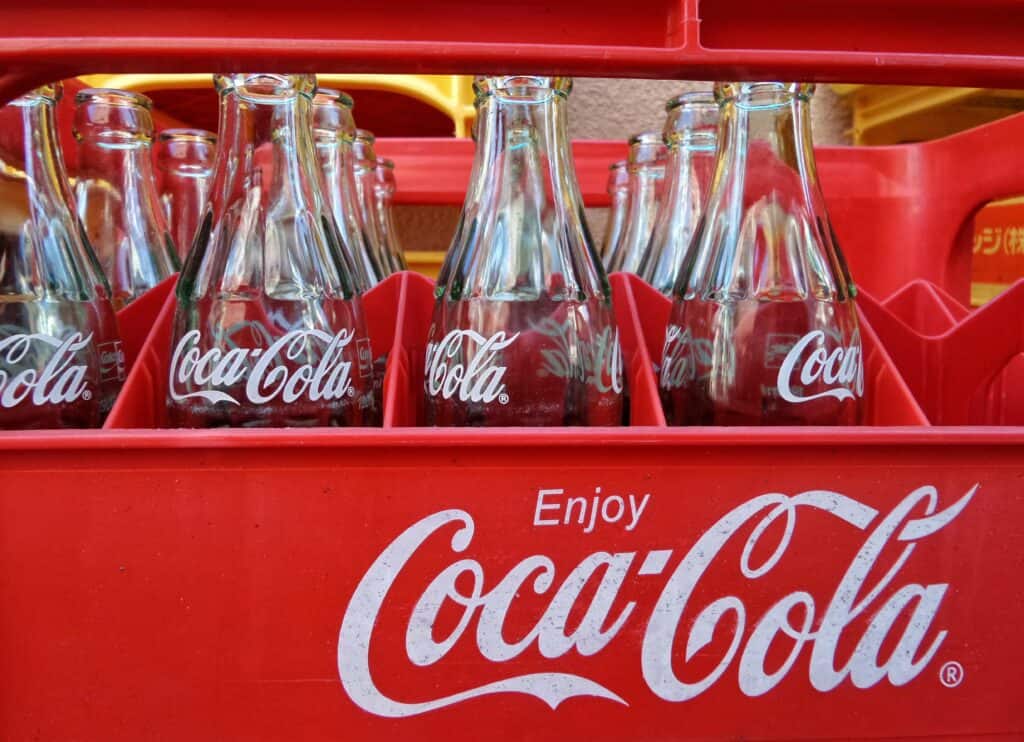 Also, think about how the product line may be extended over time and make sure your packaging design can be adapted for this.
Oreo, for example, has been using a very similar design for years. This design for their original cookie has then also been effectively expanded on for a range of new cookie flavors. Consumers can easily tell that the brand is Oreo based on the similarities in packaging. They can also easily identify each flavor variation based on slight edits to the packaging.
The only time you do not need to consider longevity is if you are creating packaging for a limited edition product. This will most likely benefit from having a trending or seasonal design.
8. Design Considerations
When in the design stage, you will need to think about the following:
Structure 
You need to first think about the actual structure of the packaging. First decide what design and material will work best to protect your product.
You can then get more creative if possible, making a structure that is interesting and allows you to differentiate yourself.
Colors
People react to colors in different ways. Lighter colors and use of just one or two colors create a more simplistic and sophisticated feel. Using lots of colors and/or bright colors gives more of a fun feeling. 
Conduct research on what colors appeal to your target audience. Show them colors you are considering and designs in a few color choices. What message do they get from these colors? Which colored packaging would make them purchase?
Typography
Use an easy to read font that allows content to be quickly scanned. Use easy to read font colors too that complement the packaging colors.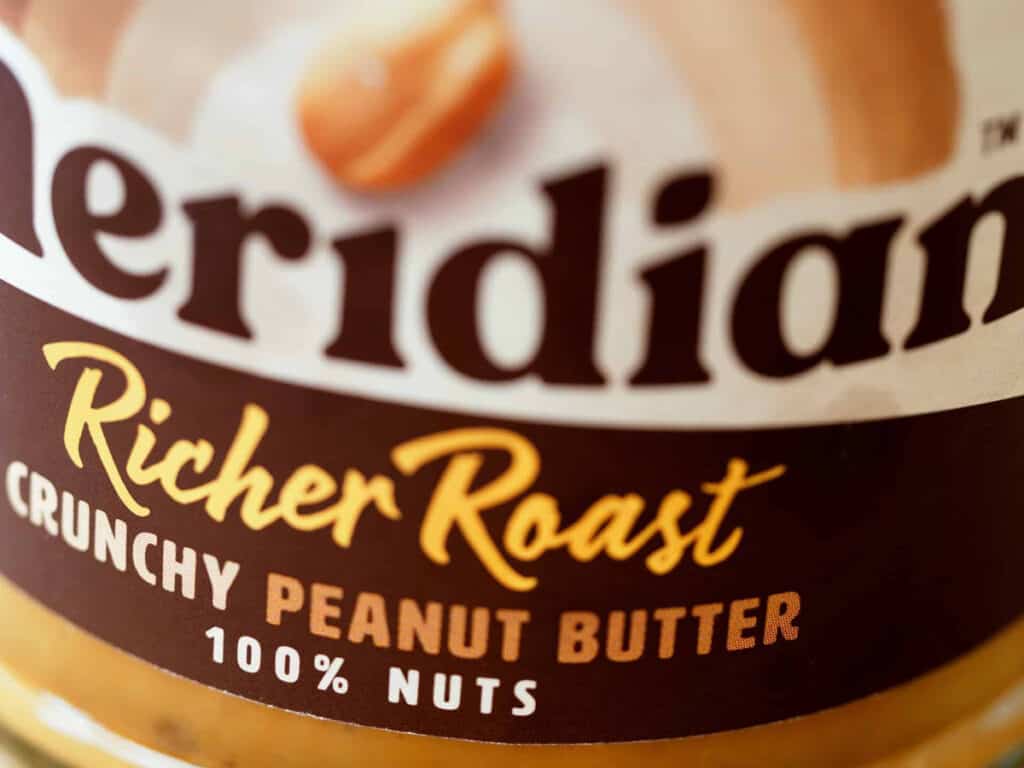 Imagery
Imagery can be used to help show what is inside the packaging. Do not go overboard with images as it will make the packaging confusing.
Informational Content 
Include all the necessary information in your design. This could include information on what the product is and what it does, how to use it, and nutritional information. 
Other Brand Elements: logo, tagline, mascot etc. 
Your packaging should feature your logo to make it recognizable as part of your brand.
Also include relevant taglines, mascots, or other brand elements that are consistent across your other product packaging and advertising. 
Required Marks 
Some products require certain marks to be placed on the packaging so make sure you know what these are and include them.
There may need a barcode, age guide (for toys, video games etc.), nutritional marks (is the product suitable for vegetarians or vegans for example) and more.
9. Evaluate Your Final Design
Once you have chosen a final design, undertake one last evaluation (you could use your focus group again for this.)
Ask the following questions to make sure the packaging represents the product and your brand as best it can:
Is it clear what the product is?
Does the packaging honestly represent what is inside? 
How will the design look on a shelf with other products? 
Does it attract your target customer?
Does it stand out from your competitors? 
Is the design versatile? Is it adaptable if you expand the product line?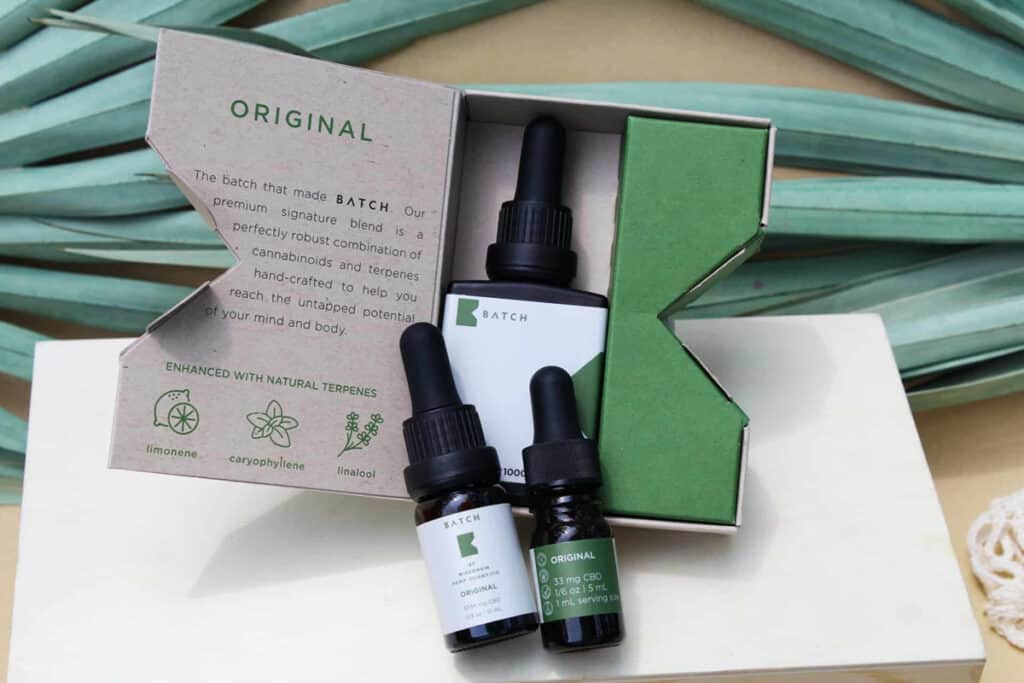 In Conclusion
As you can see, your product packaging is so much more than just something that contains your product.
It should be seen as a major part of your marketing strategy, helping with everything from the experience of using your product to actually getting it purchased.
With so much competition, you cannot create sub-par packaging if you want to succeed in the market.
If you think your product packaging needs an update or you would like help with creating packaging for a new product line, we would love to help you out!
Brand Hause offers product packaging design services to create packaging that perfectly promotes your brand the product being sold. Most of all, we create product packaging designs that sells!
Get in touch today for a free consultation to learn how we can help with your product packaging and other design and marketing needs!

Ready to create product packaging and a brand strategy that doesn't just perform but outperforms the competition?