Optimizing your website and its content to appear high up on search engine results pages is highly important to your marketing strategy.
This technique of optimizing your website and content to rank well on Google and other search engines is called SEO, or search engine optimization. While you may think SEO isn't important for your local business, that's definitely not the case!
Approximately 80% of consumers use search when looking for local information. By not optimizing for local search, you're missing out on these consumers finding you.
To understand specifically how to improve local SEO, keep reading for some easy to implement tactics.
Tips to Improve Local SEO
So, how exactly can you improve your local SEO? 
Like when using SEO to appear on search results pages for national and global queries, the search engine algorithms look for certain things in order to rank you for localized queries. 
To collect information for local search, search engines rely on local signals. These include things like using localized keywords and having active business listings. 
Remember that standard technical, on-page, and off-page SEO tactics still need to be implemented in order to rank well too. 
To improve local SEO and rank well for relevant localized queries, implement the following tactics.
1. Create a Google My Business Account
Creating and optimizing your Google My Business listing is one of the easiest and most effective ways to get visibility and improve local SEO. As it's owned by Google, the search engine feels most comfortable using information from this domain.
To create a listing, you'll need a Google My Business Account that's associated with your Google Business profile.
Once you've followed the set-up steps and provided all necessary information, your listing will appear in relevant local Google Search results, Google Maps, and the Google Search Knowledge Panel.
To optimize your Google My Business listing, make sure you:
Verify ownership of your business through your Google My Business Account.
Provide accurate information and keep that information up-to-date.
Include as much information as possible including store hours, accepted payment methods, products and services offered along with images.
Ask satisfied customers to leave reviews.
Publish posts such as those promoting special offers to your Google Business profile.
2. Encourage Customers to Leave Reviews
As mentioned above, having positive customer reviews online is important for local SEO. Whenever possible, encourage customers to leave reviews for your business
online.
This not only optimizes your presence on Google My Business but also directly helps you get more customers. The majority of consumers trust reviews as much as personal recommendations.
Some ways to encourage customers to leave reviews include:
Asking them directly when a sale is closed. Use their confirmation email or a card, if shopping in-store, to provide a link to where they can leave their review.

Asking them post-purchase, for example, by text or email. Try sending a survey to each customer first. Then contact those with positive responses asking to leave a review.
Make sure you also respond to all reviews you receive. Thank those who left positive reviews. When leaving a reply, try to optimize the response based on location. For
example, say "Thank you for your feedback on product/service at our city/state location."
For those who leave negative reviews, apologize and attempt to solve the problem.
3. Optimize Your Website for Mobile
More and more people are using mobile to search and consume content online. This is especially true for local search. Between 70 and 90% of local searches are done on mobile devices. You therefore need to ensure your website is mobile friendly in order to improve local SEO.
4. Optimize for Voice Search
The use of voice search is growing in popularity. It's important to consider this for your local SEO efforts. Think about how people will ask queries using voice search as opposed to typing the query.

A main difference is that queries will be longer and more question words (who, what, when, where, why, and how) will be used. Voice search is also frequently used when the user needs a very specific piece of information. So make sure you're providing quick useful answers to queries.
5. Create Localized Content
Creating content that's optimized for search engines to be able to crawl each page is important for all types of SEO. If you're trying to improve local SEO, you need to be creating content that features localized keywords in order to rank for relevant local searches.
Some ways to optimize local content include:
Using Local Keywords
Use keyword research to find relevant local queries and then use these in your content. You can use Google Keyword planner to search based on location and it will show popular keywords for that location.

You can also use SEO tools like SEMrush to help with keyword planning.
For each piece of content, ensure your keyword is featured in the following places:
In the URL
In the title
In the header(s)
In the meta description
Throughout the body copy
You can even reference local landmarks that are close to your business, if applicable. For example, if you have a cafe near Central Park, include things like "cafe (or coffee shop) near Central Park" as a keyword on your website.
Creating Location Specific Pages
For businesses with more than one store location, create a location specific page for each. Each page will then be ranked for the specific area it covers and it will make
finding a local store easier for searchers.

Use these pages to provide information on each location's:
Business name
Address
Phone number (and other contact information)
Store hours
A location specific description
Parking and closest public transport information
Testimonials
Store specific promotions
Google maps location
Make sure the content is unique for each page to avoid duplicate content issues. This is especially important with the store description. Don't run the same content and just change the store location.
You can also create a more in depth "About Us" page for each store. Again, make sure the content is unique to each location.

Covering Local News and Events
Try to include relevant local news and events as part of your content plan. This includes content on relevant local news stories, activities, and events.
If you're attending a local trade or consumer show, for example, create some content on this. You could also create videos on certain local events and stories.
Including Location HTML
Make sure your location information (address, phone number etc.) is also included as crawlable HTML text on your website. For example, include this information as HTML in the footer of your website.
If you have multiple locations, include the relevant location HTML on each location's page(s).
6. Create Individual Web Pages for Each Product or Service
Along with creating localized content, ensure you have one page with image, description, and other necessary information for each product or service you offer.
Separating your offerings means that you can make each specialty clear, using unique keywords for each page. This helps you be seen as more of an authority by search engines. It also makes it more likely that people searching for specific offerings will find you.
Still be sure to localize copy where appropriate. For example, instead of saying "Interior Designer" say "Illinois Interior Designer" or "Chicago Interior Designer" to help you appear in the most relevant searches.
7. Use Backlink Acquisition Techniques
Getting high quality backlinks is crucial for all SEO including local SEO. Also known as an "inbound link", a backlink is when another domain links to one of your web pages. 
The "link signals" that are given when backlinks are placed are one of the most important factors in improving local SEO.
These backlinks tell search engines that you're a legitimate company with content people find useful. All backlinks will help your rankings but high-quality links (from respected websites with high domain authority) are the most helpful.
Ways to improve your chances of getting high-quality backlinks include:
Creating high-quality content that others will want to link to – this is the most important thing to consider!
Setting up partnerships and connecting with local influencers.
Becoming a guest blogger on websites with high domain authority.
Becoming a sponsor of local events.
Remember that placing your links on other websites that you have a profile on counts as a backlink. For example, posting your web page links in the description of your YouTube videos will count as credible backlinks.
Those posted on social media in profiles and about sections also count. Additionally, any directory you list your website in will count as a backlink.
8. Actively Post on Social Media
Google and other search engines also take note of content shares on social media. You don't get quite as much link equity as from a backlink that's placed on another website or in a description.
However, sharing your links in social media posts should
have a positive effect on your ranking.
Remember to also share your Google My Business page on your social media pages and add location info where possible such as your address in your bio or "About" section.
9. Improve Internal Linking Structure
Along with backlink acquisition, don't forget to link internally. This is when you include a link on one of your website pages to another of your website pages. Internal linking helps support your website navigation and distributes ranking power and page authority among your web pages.
Internal links include links to product/service pages, blog posts, an FAQs page, or any other web pages under your domain. Just make sure the link makes sense with the
content it's shared in.
10. Use Business Directories
Business Directories include websites like MapQuest, Yelp, and YellowPages. Appearing in these directories will help improve local SEO and visibility.
Include the following in your business listing:
Business name, address, and phone number
Description of your business
Link to your website (this counts as a backlink!)
Make sure the information provided is consistent across all listings and anywhere else they may be listed online. 
Ideally, to optimize your local business, you should be listed in all major online directories. These include Google My Business, as discussed, as well as Apple Maps and Bing Places.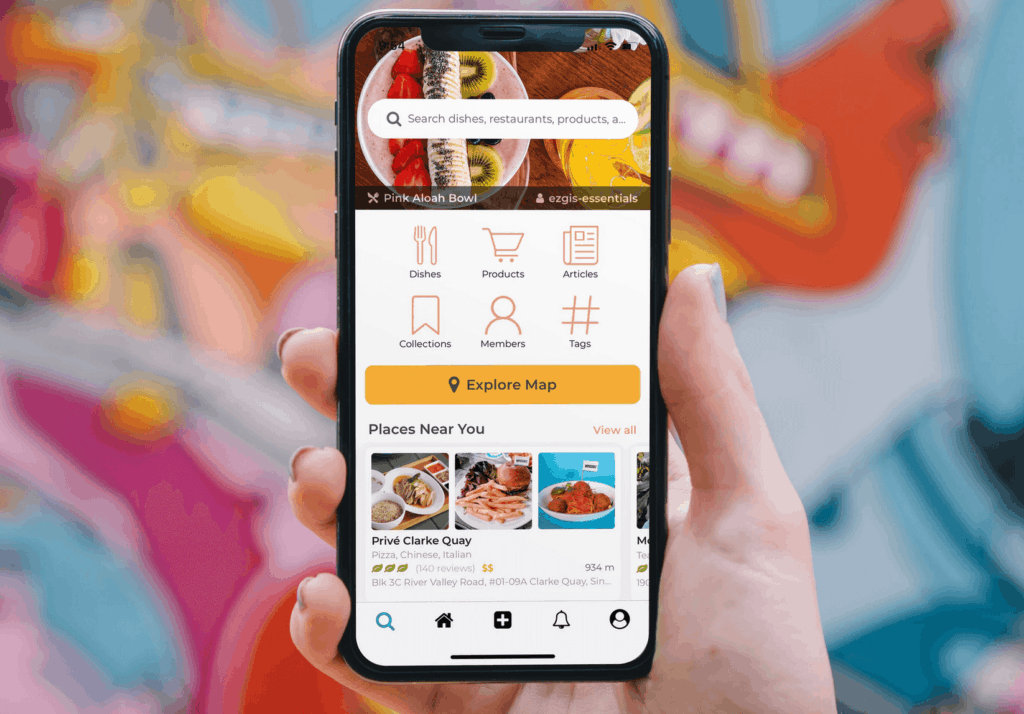 Once listed in those, continue to list on other well-known directories such as those mentioned above. You can also list in industry specific directories. For example, if you run a hotel, bar, or restaurant, you can list your business on Tripadvisor and other tourism directories.
Again, ensure information is consistent across all these platforms. Along with the exact information, check for spelling errors and completeness. For example, if you have a suite number, don't include that in one listing and omit it on another.
If you own a local business, ranking well on search engine results pages for local queries relevant to your business is a must. To do so, you need to be implementing local SEO tactics.
While this may sound complicated, optimizing your business for local SEO is relatively simple and can help drastically increase awareness and sales.
If you do need some help with local SEO, reach out to us here at Brand Hause. We offer search engine optimization services for both national and local businesses to ensure you're ranking highly for as many relevant queries as possible.
Get in touch today for a free SEO consultation to see how we can help your business succeed.