Pre-show promotions and scheduling appointments ahead of time are a great way to get attendees to your trade show booth. The booth itself however will be the main thing that attracts attendees at the show so booth design is highly important.
But what can you do to design a successful trade show booth?
Try these top tips on how to design a successful trade show booth to make your next exhibit space the best ever.
1. Brainstorm Trade Show Booth Design Ideas
The first step in designing a successful trade show booth is determining your trade show goals and generating booth design ideas. Work with your team to decide what you want to communicate to attendees and the actions you want them to take. 
Next decide your budget for design. Booth design is around 10% of a company's entire trade show budget. This should not include the fee for the actual exhibit space which accounts for about 30% of budget. Once that is decided, start planning potential ideas for a design that attracts attendees and communicates your message.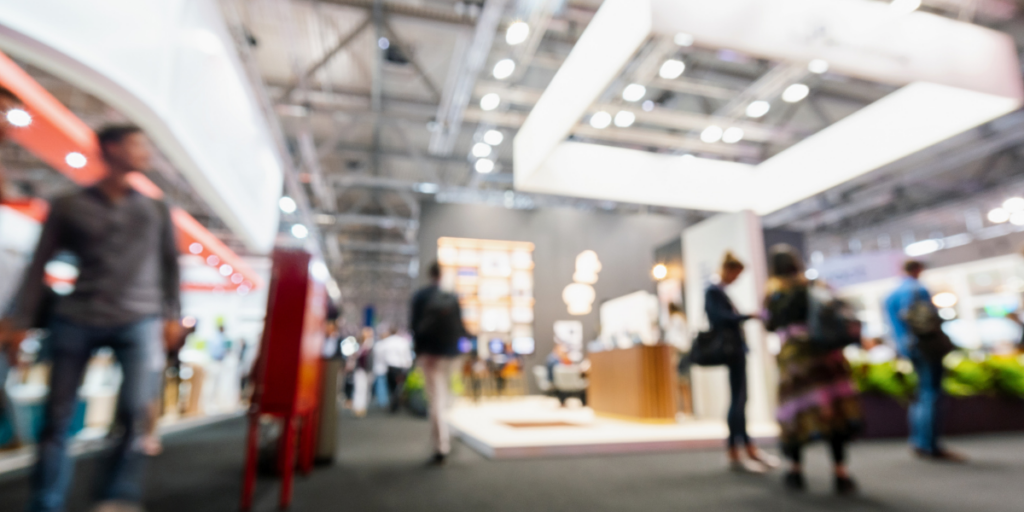 The first step in designing a successful trade show booth is determining your trade show goals and generating booth design ideas.
Brainstorm booth ideas with your team, especially with those who have attended trade shows before. Consider the following questions:
If you have exhibited before, what worked well? What could be improved on? 

What other booths or booth elements have you seen that you could try? 

What is the main thing you want to promote to attendees? 
Some common booth elements to consider in your design planning include:
Back Walls

Towers

Counters and tables

Meeting spaces 

Product displays

Storage spaces
2. Trade Show Booth Layout
To design a successful trade show booth, it is important to understand booth real estate.
Booth Wall Space
The back wall of a booth is the main focal point, especially for smaller booths. Use back walls for main marketing materials. Put banners /posters with your logo and most important messaging and designs here.
Larger booths may have a few main focal points such as two back walls. Determine the most important "real estate" and again put the most important messages and designs here.
Booth Furniture
Additionally, where you put furniture is important in designing a successful trade show booth. Put tables at the back of the booth. Placing tables at the front can block the entrance which is not welcoming. Instead invite attendees into the booth to get samples and marketing materials and listen to your pitch. If you must use a table at the front of the booth, use a smaller, bar-height one.
Booth Orientation
When planning your booth design, it needs to allow for an easy flow of traffic from the aisles. Orient your design to be well seen from the area with the most traffic. For example, most traffic will come from the main aisles and venue door. So make sure all your design elements can be seen from those.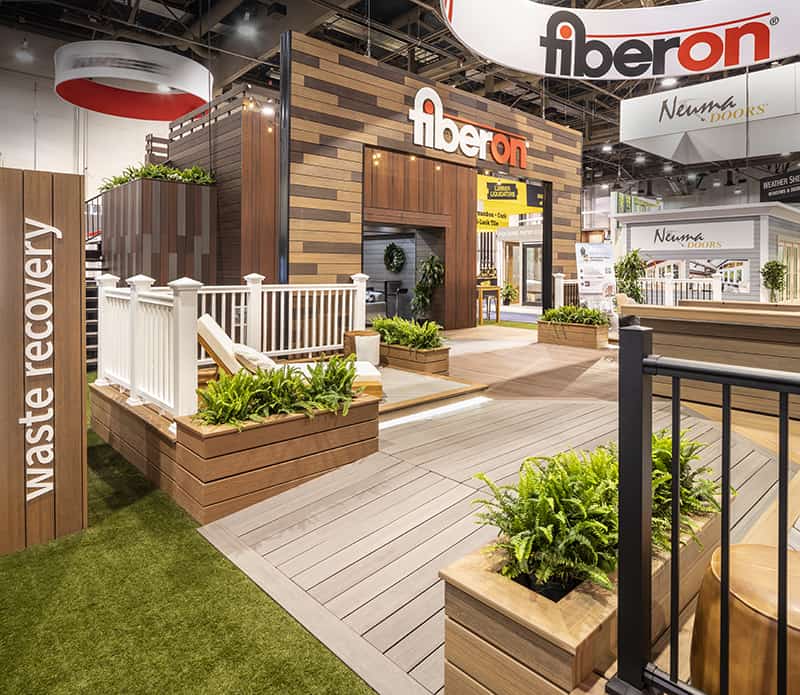 3. Don't Overcrowd Your Trade Show Booth

Never overfill your trade show booth with product inventory, furniture, or advertising materials. This also relates to space for graphics such as walls. Aim to have about 40% of wall display space empty.
The most successful trade show booth designs are clean, minimalist, and inviting. You want to design a booth that mimics a professional meeting area instead of something that looks like a store or even a storage room!
Furniture and Inventory
When adding furniture, make sure there is room in the booth for staff and attendees. Determine how many attendees could be in the booth. For example, if most people attend in pairs of two and you have two reps at the booth then you need space to fit at least six people. 
Make sure you do not have to much furniture or inventory and you have space to demo and effectively show products. Open layouts are also the most appealing. Do not block entrances with furniture or signs, it can discourage attendees from coming into your booth.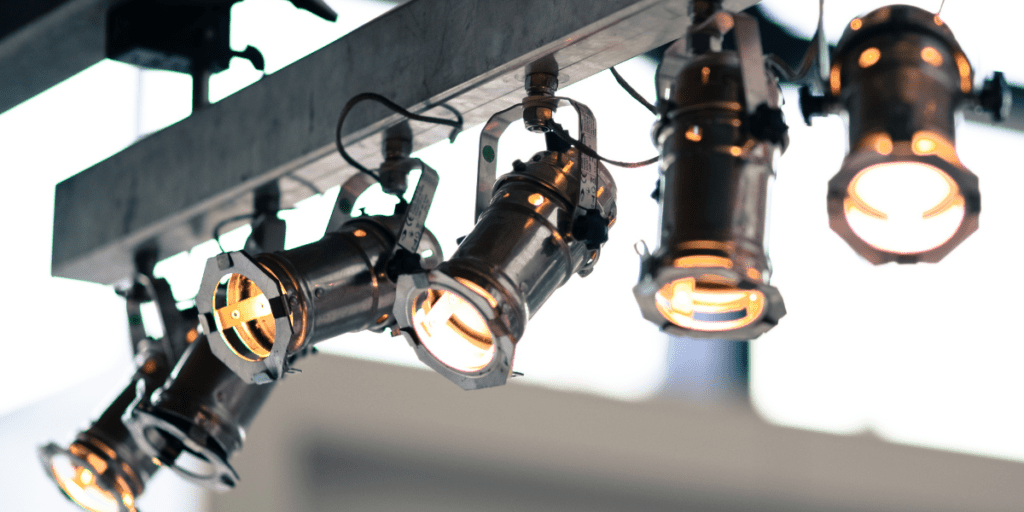 Lighting and sound can transform your trade show booth design.
Adding lighting to your booth is a great way to accentuate design elements. It is essential to make sure your booth is seen easily and not overlooked by attendees. Lighting can also be used over certain areas of the booth to highlight what is on display, such as over product displays.
Sound can also be a powerful part of your design if it aligns with your brand. Adding music or sound effects can set the mood you are trying to achieve and help with the brand story and messaging you are trying to convey. In a crowded exhibit hall, using sound is also another way to grab attendee attention and stand out.
5. Use Professional Graphics

Printed signs and graphics are a main component of designing a successful trade show booth. Therefore, you need to make sure they are high quality. Use only high resolution images and get banners, signs, and other marketing materials professionally printed. 
You can get a spec sheet from the show organizers showing dimensions of each booth element. If you take your own booth, take measurements at the office. Then get a professional graphic designer and printer to design and print graphics to spec.
6. Make Your Message Clear

You will be competing with many other booths at the trade show. You therefore need to ensure your key messaging and design elements are clear and to the point. Also keep key messaging large, visible and in legible font. Place banners with messaging high up so they are easy to see from far away. 
Use your design elements to tell attendees exactly what you do. When deciding on the main message you want to promote, focus on what you want attendees to remember. For example, this could be your unique selling point or a new product you are launching.
7. Keep Your Branding And Design Consistent
Everything at the booth including banners, samples, marketing materials like catalogs, even staff uniforms need to have the same branding and color theme. 
Use your trade show booth design to tell your brand story. Attendees need to leave a booth knowing exactly what you offer them, why they need to work with you, and how they can start that relationship.
While they will get a lot of that info from your pitch and more in depth marketing materials like brochures, understanding your USP starts with the booth design.  
Use design to reflect the brand and company's vision visually. Make sure you use colors related to your brand and include your logo and tagline or slogan if you have one.
Use your trade show booth design to tell your brand story. Attendees need to leave a booth knowing exactly what you offer them, why they need to work with you, and how they can start that relationship.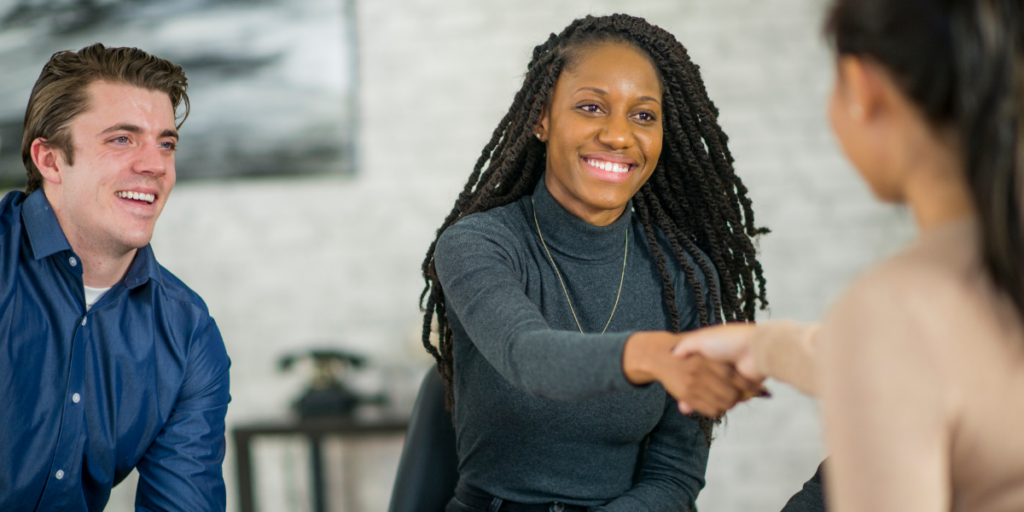 Consider at booth promotions when designing your trade show booth. This includes the marketing materials you will need as well as what products and samples you will have. Also consider promos intended to attract attendees such as giveaways. 
You will want to make sure you have well designed sell sheets, brochures, price lists and any other marketing materials. Designate a place to store or display these for attendees to take and for reps to easily access during meetings.
Games and Giveaways
Having games or giveaways are a great way to draw in attendees. They can also encourage attendees to stay longer at your booth giving reps more time to talk with them and build a relationship. If including these kind of activities, remember to include them in your design. This includes space for games and banners or posters promoting your games or giveaways.
Interactive Components
Including appealing and interactive elements to draw people in is a great way to add to your trade show booth design. This can include videos, product demos, or even virtual reality components. 
For example, a screen with an informational video or demo video is an easy way to demonstrate your product and its benefits to attendees. An in-person demo that attendees can interact with works great too especially for more hands-on products. Remember to plan enough space in your booth design for these demos.
9. Test Your Booth Layout Before The Show
Once you have come up with your design, make sure you have tested it before the show. This could be as simple as taping the floor dimensions of your booth out and making sure all your furniture fits and banner location makes sense. Or, you can use programs such as SketchUp, to see how the booth will look and make adjustments.
To optimize your trade show booth for the most success you need to stay organized. You may have a great booth design, fun interactive components and promotions, and a great product or service but if your booth is a mess or low on inventory, it will detract attendees.
Ensure that product displays stay full, table displays stay organized, and there is not any mess. Limit the amount of personal items, such as bags, staff bring. Ensure there are storage spaces for inventory, other materials, and staff items.
We hope these tips helped! If you still need some help designing a successful trade show booth, contact Brand Hause. We have experience designing great booths for any show and budget to make your next trade show be your best yet.

Boost engagement at your next trade show with a custom-designed booth that features strategic presentation components designed specifically for your goals.