Digital marketing is currently centered around SEO, content, email, and social media marketing. Brands are focusing their efforts on creating valuable organic content that their audience relates to as a way to convert sales.
These are definitely important digital marketing areas that you should focus on. But using online advertising to promote your business should not be forgotten. Online advertising can have great results in combination with your other online marketing activities.
Many people will think of web ads when they hear online advertising. While this is one way to advertise online, there are a range of other options.
These include paid social media promotions, search engine promotions, and native content advertising. All of which are a great addition to your organic efforts in these areas.
Continue reading to discover how to use online advertising to promote your business!
Types Of Online Advertising
Paid search advertising is when you pay Google to display a link to your content on search engine results pages (SERP) for relevant queries. This allows your link to appear at the top of the results page without depending on SEO tactics to do so. Search advertising is a popular and quite effective form of advertising for those looking to get traffic to certain web pages. Therefore, these spots are in high demand.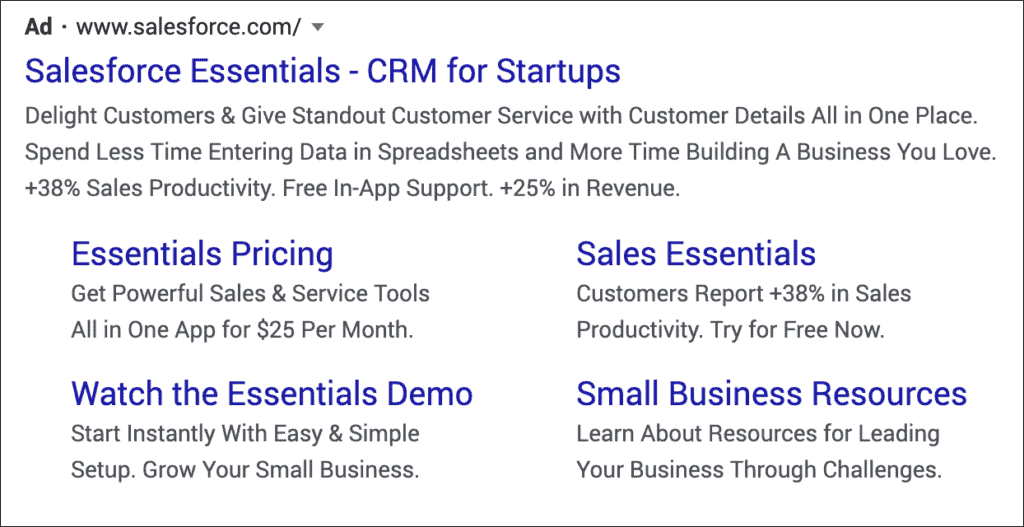 Paid Google Search Ads results appear at the top of the SERP and feature the word 'Ad'. You are only charged when someone clicks on your ad and gets redirected to your site.
How To Get A Search Advertising Space
To get a paid search ad space, an auction system is used through
Google Ads
(previously Google AdWords.) Advertisers bid for keywords related to the query and their content. Advertisers categorize the keywords they're interested in, along with their web page and ad copy, into groups. They then choose which they want to bid on along with their highest bid.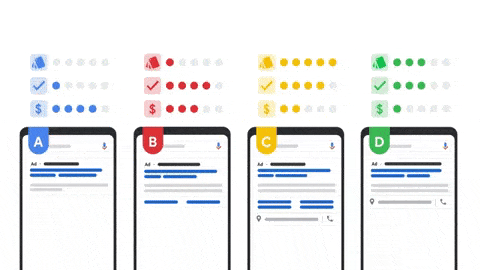 Unlike a lot of auctions, the space is not awarded to the advertiser with the highest bid. The space is given to the bidder with the highest ad rank.
Ad Rank Equation
Maximum Cost-Per-Click Bid x Ad Quality Score
Ad Quality Score is a measurement of your page's relevance to the query, click through rate, and user experience.
While these are ad spaces, Google still wants the most useful and relevant content at the top of SERP just like with organic results. This may not happen if spaces were sold based on bid dollar amount only.
If you win the space, your cost-per-click is calculated as follows:
CPC Equation
(second highest ad rank / your quality score) + 1 cent 
It's important to know when considering search advertising that in general, the top organic links on the results page will have a higher click through rate than paid spots. Even though they appear below paid spots.
However, if you are in the process of working on ranking for these organic spots, paid spots still provide good visibility and better results than organic links on page 2 or lower.
Organic reach for businesses on social media is getting lower and lower. Putting money behind posts and/or running social media ads is becoming more necessary to reach your audience.  Social media advertising gives you lots of targeting options. You can also choose a range of campaign objectives to optimize ad sets. To set up these ads, make sure you are using a business account on each platform.
Despite user rates decreasing, Facebook is still the most used social media platform with 1.5 billion daily active users.
Advertising on Facebook offers a range of benefits over other online advertising options. These include offering a large selection of targeting options and being highly cost-effective.
To advertise on Facebook, you will need to set up a Facebook Business Manager account and corresponding ad account.
Facebook Ad Objectives
Start your Facebook ad campaign by choosing from one of three main campaign goals. These are awareness, consideration, or conversion objectives.
These main goals have the following subcategories you can choose from, based on what you're looking to increase:
Awareness Objectives:
Brand awareness
Local awareness
Reach
Consideration Objectives:
Traffic
Engagement
Page Likes
App Installs
Video Views
Lead Generation
Conversion Objectives: 
Online Sales Conversions
Catalog Sales
Store Visits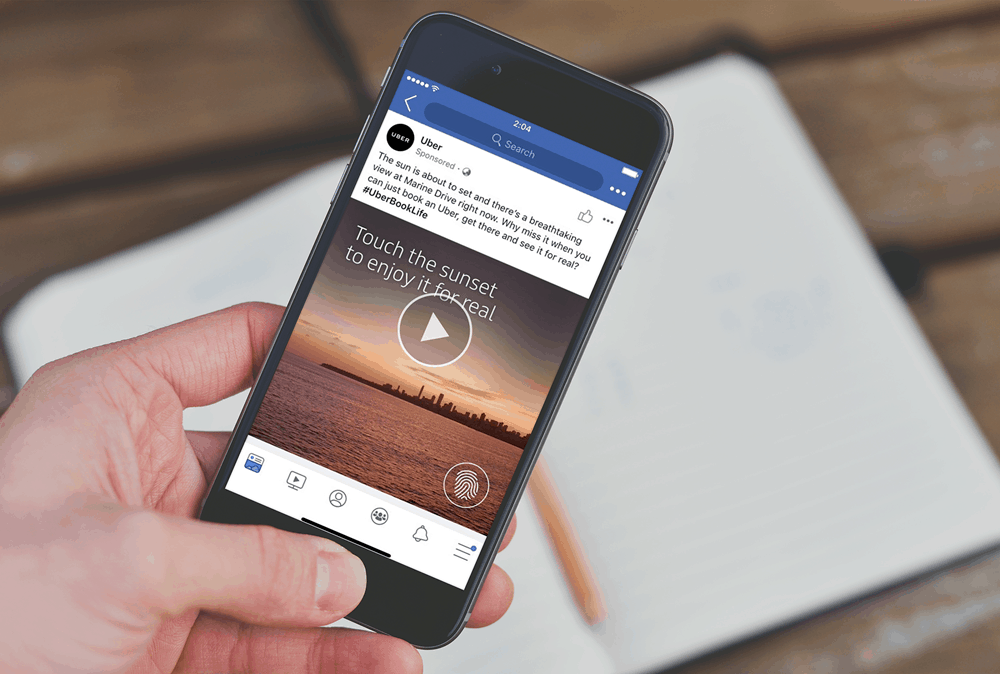 Facebook Ad Formats
Next choose your ad format which is how your ad creative will be displayed. 
Facebook offers a range of ad formats including:
Photo Ads: image with call to action and link


Video Ads: your ad displayed in video format


Slideshow Ads: slideshow of images. Can include some text over images and CTA


Carousel Ads: like photo ads but can have a range of images to click through, each with a different link


Dynamic Product Ads: ads that automatically promote products to those who have interacted with your brand before in some way


Messenger Ads: ads intended to get viewers to communicate with you through Facebook messenger. Clicking on the CTA will initiate a Facebook messenger conversation between your brand and the individual
Facebook Targeting Options
Now you can build your audience. Do this by choosing from demographic, interest-based, and behavior-based targeting options. You can combine these to create your ideal target audience.
Demographic-based targeting options include:
Location
Gender
Age
Education level
Languages spoken
Job title
Income
Interest-based targeting options include interests or pages liked on these topics:
Family and Relationships
Shopping and Fashion
Food and Drink
Technology
Entertainment
Sports and Outdoors
Business and Industry
Hobbies and Activities
Fitness and Wellness
Behavioral targeting options include:
People who have visited your website
People who have visited certain pages on your website
Device used
Types of people – there are many options for this. For example small business owners, soccer fans, frequent travelers, those who buy cosmetics, etc.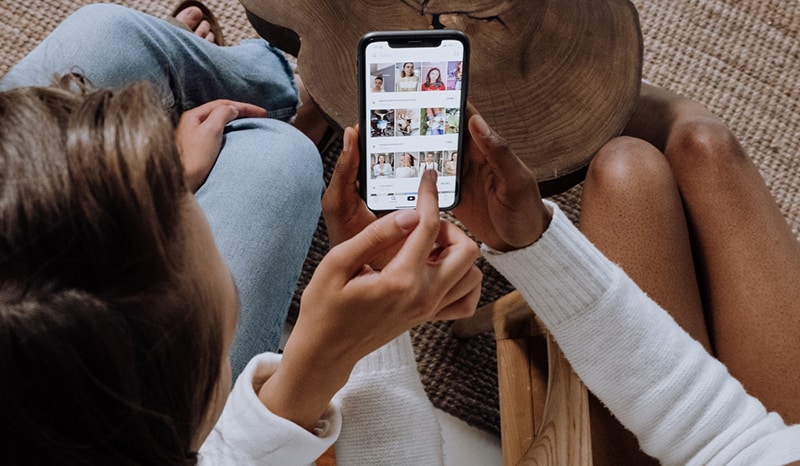 Connections
You can additionally choose if you want to reach people just meeting the targeting parameters chosen from the above or target further based on connections.
You can target just followers of your page or just friends of followers of your page. You can also target those who have used your app or website or interacted with an event of yours. These individuals still have to meet the other targeting criteria you set.
You can also exclude certain people. For example, you can exclude those who like your page. You can also use the above targeting options for exclusions.
For example, if targeting parents, you could exclude "New Parents (0-12months)" if your product is not made for new parents/newborns.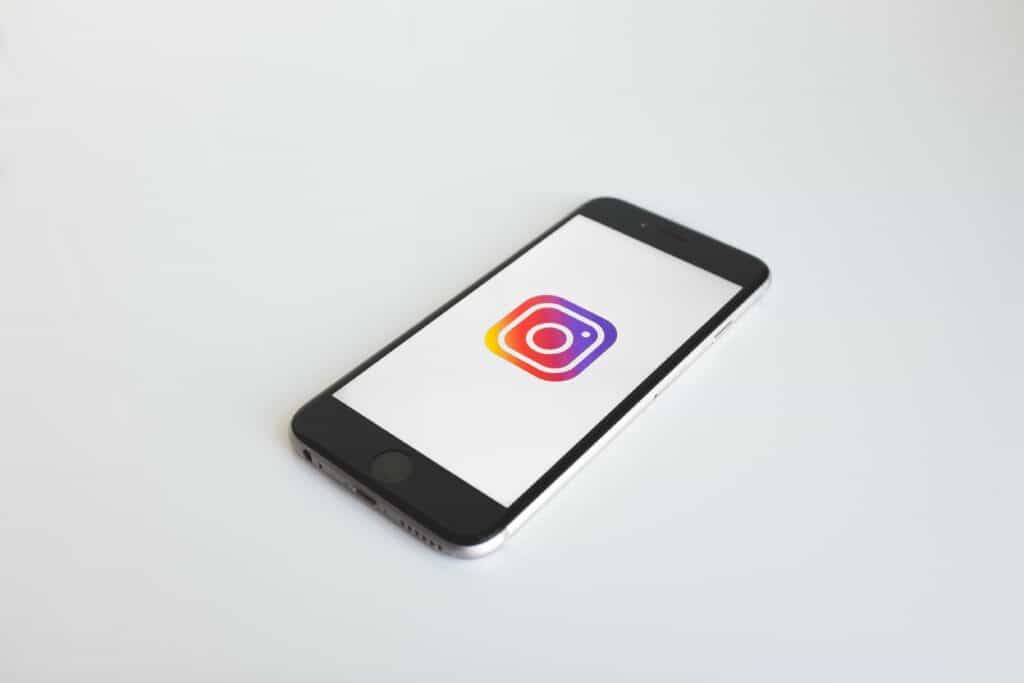 Instagram is still growing in popularity and has 500 million daily users. It is a good platform to advertise on if you are targeting millennials and Gen Z. 64% of Instagram users are 18 to 29. It is also a good platform if you have great visual content to showcase in your ads. 
Facebook owns Instagram and you set up ads through FB business manager. This is done following a similar process as used for Facebook ads. You will have access to campaign objectives and similar targeting features. There are however less ad format options.
As with Facebook, objectives are categorized under awareness, consideration, and conversion goals as follows:
Instagram Awareness Objectives 
Reach
Reach and frequency
Brand awareness
Local awareness
Instagram Consideration Objectives
Reach and frequency
Video views
Website clicks
Instagram Conversion Objectives
Website conversions
Mobile app installs
Mobile app engagement
Dynamic Instagram Ads
Instagram Ad Formats
Ad formats available on Instagram are:
In-feed image ads: an image with caption and CTA
In-feed video ads: a short video with caption and CTA
In-feed carousel ads: a range of images to click through with caption and CTA
Stories Ads: image or video story with copy, if desired, and CTA as a swipe up to desired link location
Instagram Targeting Options
Targeting is similar to Facebook with demographic, interest, and behavioral targeting options.
There are fewer options under each of those three categories but are similar to Facebook's targeting options.
While
Twitter
usage rates are dropping, the platform still has 335 million monthly users. 80% of these users are located outside of the US. Twitter is therefore a good platform to consider if you target international markets.
Twitter Ad Objectives
Twitter offers six main advertising objectives which are:
Engagement
Website Clicks
Awareness and Reach 
Followers
App Installs 
Video Views – promoted or in-stream video views
Twitter Ad Formats
You can promote your tweets through Twitter Promote or Twitter Ad Campaigns.
Twitter Promote
This is when you apply paid promotion to organic tweets. Doing so not only increases your reach but allows you to target who sees the tweets. Tweets will appear in users' Twitter streams or in Twitter search results. 
You can target your tweets to current followers to increase the chance they see it. You can also target your tweets to non-followers.
You can also target users based on location and interests. You can choose up to five locations and five interests to target.  
Twitter Promote is $99 a month plus a flat rate fee per tweet promoted.
Twitter Ad Campaigns
You can additionally target non-followers using Promoted Accounts.
This allows you to promote your page instead of individual tweets in order to get new followers.
For example, your page will show up in the "Who to Follow" section of targeted users. 
Twitter Targeting Options
Through Twitter ad campaign, you have the following targeting options:
Gender
Age
Location
Languages spoken 
Interests
Device used
Behaviors
Keywords
All
Pinterest
ads are native in style. They are designed to look just like organic pins. The only differentiator from an organic pin is a small "promoted by" label with your brand name. Once clicked on, users will be sent to a landing page of your choice. Users can also pin the ads to their boards and comment on them like with organic pins. Once pinned by someone else, the promoted label disappears. This is a highly beneficial feature. Firstly, your reach increases by having the pin duplicated. Secondly this duplicated pin will appear to be organic, which will make it more trustworthy to users.
Pinterest Ad Objectives
There are four campaign objectives to choose from on Pinterest which are to increase:
Brand Awareness
Video Views
Website Traffic
App Installs 
The type of pricing used will depend on the objective you choose. And are as follows for each: 
Brand Awareness: CPM 
Video Views: CPM
Traffic: PPC
App Installs: PPC or pay per install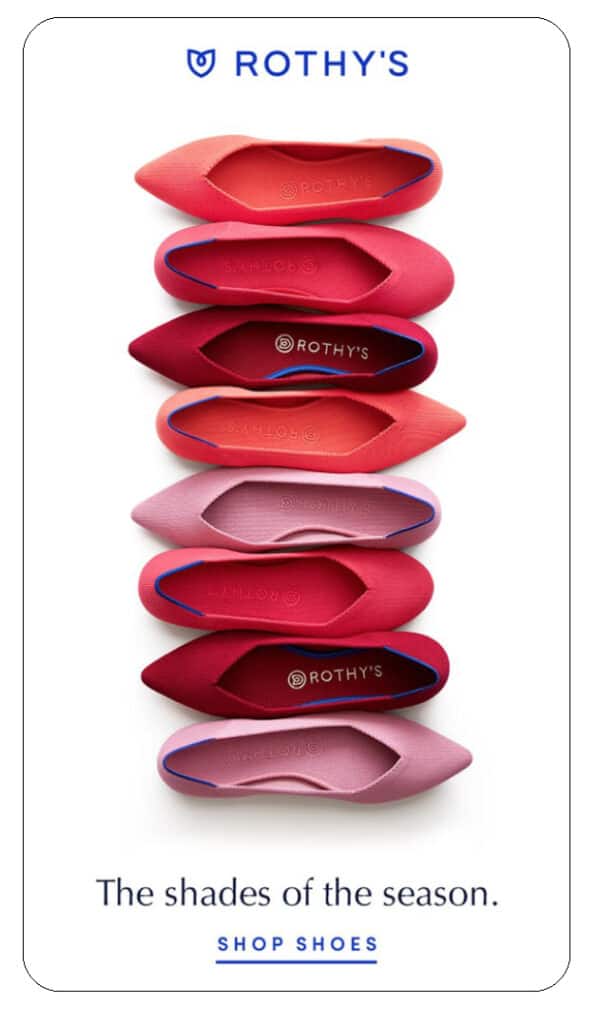 Pinterest Ad Formats
There are five formats of Pinterest ads. These all appear in the user's home feed and in relevant search results.
Static image pins promoting your brand in general or a certain product. The main goal of these is to increase brand awareness.

Promoted Carousels: pins with two to five images that users can swipe through.


Promoted Video Pins: like promoted pins but with a video instead of image. These autoplay and it is recommended to create video with audio or at least that is not dependent on audio.


Promoted App Pins: these promote your app. They allow users to directly download your app from the Apple app store or Google Play app store.


Buyable Pins: these are shoppable pins and are good for sales conversion objectives. These look like promoted pins but are tagged with shopping tags. Once clicked on, a link to the product will appear. You can tag multiple products in one image.
Pinterest Ad Targeting Options
On Pinterest, you can target based on:
Gender
Age
Location
Languages spoken
Device used
Keywords and Interests
LinkedIn
is the perfect platform to use for B2B advertising and lead generation. It has 250 million monthly users that use the platform for professional reasons. LinkedIn does have some of the highest advertising costs of all social media networks. But it produces some of the highest conversion rates and lead quality.
LinkedIn Ad Objectives
When setting up campaigns on LinkedIn, you have three advertising objectives to choose from. These are: 
Building brand awareness
Driving website traffic
Generating leads and converting prospects
LinkedIn Ad Formats
You can run a few styles of ads too. These are:
Sponsored content (paid posts or videos in news feed)
Sponsored InMail which appear in the target audience's inboxes
Text display ads on the right of the news feed.
LinkedIn Targeting Options
After choosing an objective and ad style, you can set up targeting. LinkedIn has great targeting options.
A main aspect of LinkedIn is showcasing each users' career and education history. You, therefore, have access to all this accurate and usually up to date information for targeting.
The targeting options available on LinkedIn are:
Experience Targeting
Job title
Job function
Years of experience
Job seniority
Education Targeting
School
Degrees
Field(s) of study
Company Targeting
Size of company
Company name
Industry
Connections
Demographic and Interest Targeting
Age
Gender
Location
Skills
Groups
Other Types Of Online Advertising

Display Ads and The Google Display Network
Website display ads are banner style ads that serve on websites with ad space. This is done through Google Ads which serves ads on websites and apps that are part of the Google Display Network. This network is made up of a vast array of websites. Over 90% of US websites alone are on the network. Display ads however do have some drawbacks. Due to people being so used to seeing these ads, many have "banner blindness". This means they don't even notice ads on web pages anymore. Many internet users also have ad blockers which will prevent your ad from being shown at all.  
Ready to take your social media marketing up a notch? Learn how social selling can help you generate leads and grow your business.
Display Ad Campaigns
The three main types of campaigns that you can run with display ads are retargeting campaigns, brand awareness campaigns, and acquisition campaigns. 
Retargeting Campaigns
Retargeting is when your ads are served only to those who have previously completed some type of interaction with your brand. For example, you may exclusively target your ad to those who have visited your website in the last month.  
To be successful, you need website traffic of more than 5,000 visitors each month. Retargeting uses cookies to "follow" site visitors across the internet. Your ad is then displayed to them on other websites they visit. 
Retargeting is a highly effective technique to use. You are targeting people who have shown an interest in you already. This could be as basic as visiting your website once before. But you can also set up retargeting for warmer leads, such as those that have added items to their cart.
Brand Awareness Campaigns
This is when you run ads with the focus on reach instead of direct conversions. The goal is to get people to remember your brand and what you offer to them. Then when they see a need for a product or service like yours, hopefully you will be the first company they think of. 
These campaigns need quite a bit of planning. You also need the ads to run for quite a long time. Brand awareness campaigns will work best if people see them three or four times. You also will not likely see direct results, like a lot of sales conversions. It is also difficult to track who actually converts later due to brand recall. 
Acquisition Campaigns 
These are intended to acquire new leads and customers. Acquisition campaigns are best run by marketers with a lot of experience and ROI is often low. Most of the time, the best financial result with acquisition campaigns is breaking even. However, if you do gain new customers and can get them to frequently repurchase, it can be worth it.
Over 90% of US websites are available to advertise on via the Google Display Network.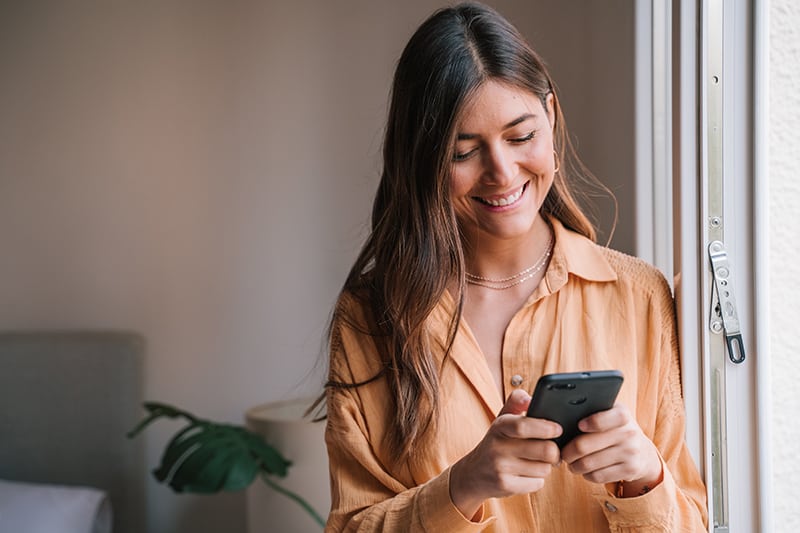 Display Ad Formats
There are a range of size ads you can create. These ads generally have some combination of copy and/or a tagline plus a visual component (image, video, or animation), brand name, and logo. The main. types of display ads are:
Text only ads
Image ads
Video ads
Rich media ads – for example ads with gif animation or any other motion that is not a video.
Product listing ads
Dynamic Search ads – these pull content straight from your landing pages.
Display Ad Targeting
There are three types of targeting you can use when advertising via web display ads. These are contextual targeting, audience targeting, and managed placement targeting.
Contextual Targeting
This type of targeting means that your ad will be shown on web pages with content related to your ad content. For example, if you run a cake bakery, your ads could display on websites with content about party and event planning. You choose keywords or topics to tell AdWords what type of content relates to your ad and offerings. Ads will then be placed on websites that appear to have content relating to these keywords and topics.
Audience Targeting
Audience targeting helps you reach specific segments of people. You can target people with certain interests or demographics, or create custom audiences. Retargeting relates to audience targeting too.
Managed Placement Targeting
This is when you choose the websites and apps that will display your ads. This is usually used once you have run multiple campaigns in the past. Through analytics you may notice that certain websites and/or apps perform well for you. You can then choose to have your ads run in these locations specifically.
Showing ads on YouTube is the one type of managed placement that most people can do when they start advertising.
Video ads are good for recall as messages are remembered better through video than through text and image. YouTube is a good place to promote your video ads as it has an extremely large and well-targeted audience.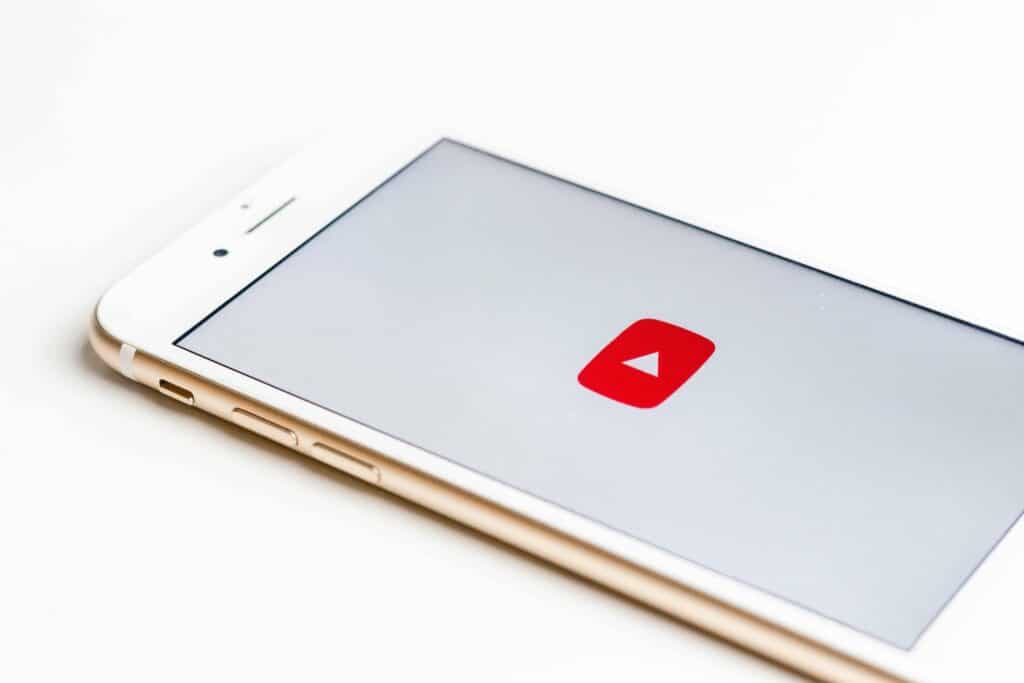 YouTube video ads run before or during YouTube videos. These are often similar to TV commercials. You can also pay to promote your own YouTube videos in the search and discovery sections of YouTube. The two types of video advertising options on YouTube are Bumper ads and TrueView ads.
Bumper ads are short video ads. They have a maximum length of six seconds. These run pre-roll or mid-roll on YouTube videos (as well as on Google Display Network.)
Although short, these ads are non-skippable. This means that they must play in full to anyone who is served them. 
People tend to consume the most info from video during short clips. Therefore, these ads are some of the most memorable.
Due to the very short time frame though, you need to get your message and brand info across clearly and quickly. 
You bid for these ads using CPM. You pay each time your ad has been viewed 1000 times whether it is clicked on by those viewers or not.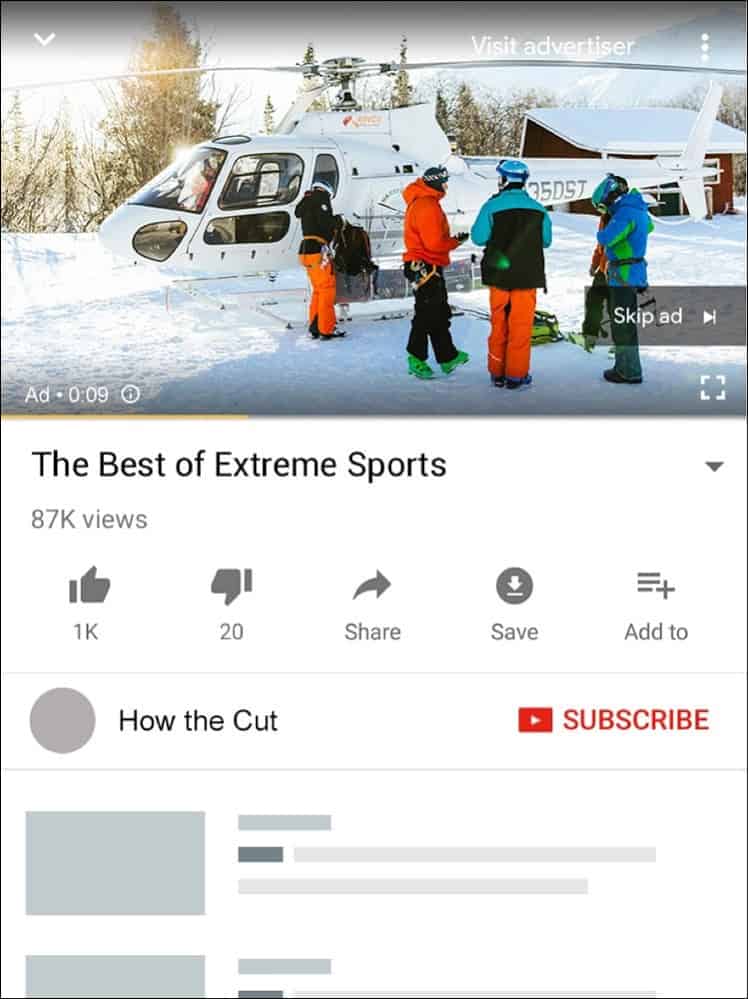 YouTube TrueView Ads
There are two types of TrueView ads, Instream and Video Discovery.
Instream Ads
These run on videos served on YouTube (or on websites with Google video ad space on Google Display Network.) They are like longer Bumper ads. They are also skippable after five seconds but you can place clear CTAs on the ads to encourage click-through. These videos should be at least 12 seconds long and can be up to three minutes in length.
You pay for these ads when the viewer watches the whole video (does not skip) or once 30 seconds has been watched. You also pay if the viewer clicks the ad. This is called cost per view (CPV) and is like PPC for video.
Video Discovery Ads
These are native-style ads that appear on search and discovery pages along with organic results. These are kind of like paid search ads in video format. They will appear at the top of each list but will be marked as an ad.
Video Discovery Ads on YouTube Search Results Page
Your ad will show with a thumbnail image, your channel name, and a maximum of three short lines of copy.
Like with paid search ads, these show at the top of the search results page, above the highest organically ranked videos. If clicked on, the viewer will be sent to the video's watch page on your channel for viewing.
Video Discovery Ads on Youtube Video Watch Page 
These ads have a thumbnail image, video title, your channel name, and a video view count.
They appear on the video suggestions bar on the right-hand side of watch pages. Again, once clicked on, the viewer will be taken to your watch page.
Video discovery ads are charged using CPV too.
Native advertising is when you pay popular publishers (such as content websites or influencers) to promote you on their platforms in an organic way. Promotions include running web articles and posting sponsored content on social media.  Although the content is organic in nature, all native advertising must be clearly marked as advertising.  Native advertising allows you to leverage the publisher's audience to increase your brand awareness and hopefully gain new customers. You'll also benefit from the publisher's editorial expertise. Whether that is on how to effectively write a promotional article, how to write an engaging social media caption, or how to create a captivating promotional video.
Native advertising allows you to leverage the publisher's audience and increase reach.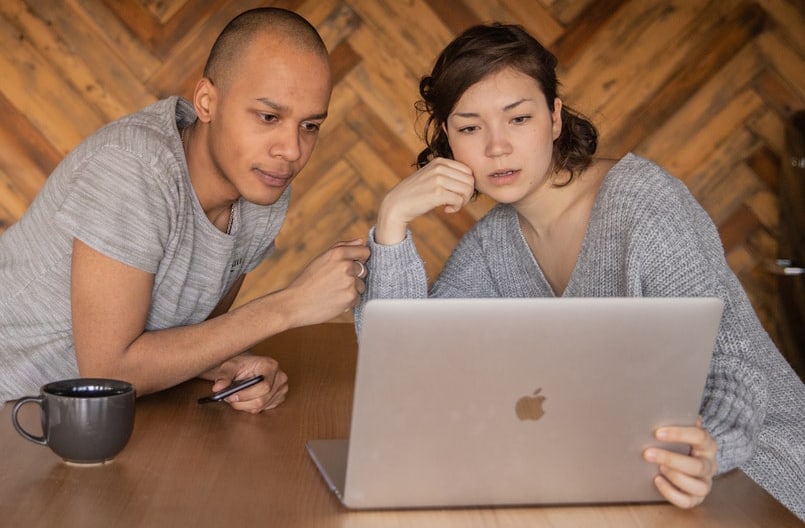 Organic style content is one of the most effective types of advertising for getting conversions. Native advertising allows you to promote the benefits and usages of your products or services in an entertaining and informational way.  You're additionally benefiting in some ways from word-of-mouth. Publishers and influencers have large followings that trust their opinions. Similar to how you would trust the opinion of a friend or family member. 30%+ of online readers say they're more likely to purchase a product after seeing it promoted in native content making it a powerful advertising medium.
Online Advertising Pricing Models
As noted already, most online ad spaces are priced using either cost per 1000 impressions (CPM) or pay-per-click (PPC) (also known as CPC or cost-per-click.
For video platforms, cost-per-view (CPV) is often used instead of PPC/CPC.
CPM – Cost Per 1000 Impressions​
CPM is a flat rate that is charged for every 1000 impressions that your ad receives. This is charged no matter what actions the viewers take.
This payment method does not guarantee that you are paying for people to click your ad. You simply pay to ensure people see it.  
Pros of CPM Pricing: 
It is quite inexpensive
It helps with brand awareness. 
You have more control over your spend. You can set ads to stop running when a certain number of impressions are reached. This means you know how much you will spend.
It is guaranteed that your ad will be seen as much as you want it to. 
Cons of CPM Pricing: 
You could be spending for nothing if nobody actually clicks on the ad. 
It is difficult to assess the success of the ads. A benefit of impression-based advertising is increasing brand awareness and recall due to repeat exposure to your ad. You cannot however then determine how many people remembered your brand and searched for you to make a purchase later as opposed to clicking your ad.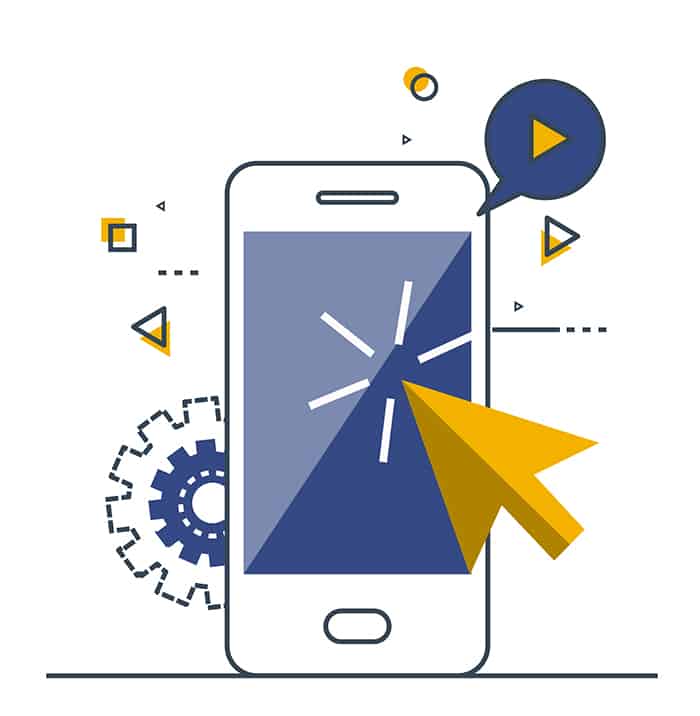 PPC - Pay-Per-Click (or CPC Cost-Per-Click)
PPC pricing means that you pay a set rate every time someone clicks on your ad. The rate is set using the following equation:
Price Per Click Equation =
(Competitor Rank / Quality Score) + 1 Cent
Pros of PPC Pricing: 
It is easy to track. You can also see if they converted by using a tracking link.
 
You only pay if people actually interact with your ad by clicking it.
 
It is more likely that you will get good ROI compared to using CPM.
 
Even if you do not get a sale, you are getting website traffic which can help justify the cost.
Cons of PPC Pricing: 
It can become expensive.
 
You need to have a very good understanding of what you are doing to get good results.
 
Clicks do not necessarily mean conversions or even purchase intent. 40%+ of clicks are unintentional. You have to pay for these clicks anyway and they affect your bounce rate.
Choosing The Best Online Advertising Network

Once you decide to include online advertising in your marketing strategy, how do you decide which networks to advertise on? Consider the following aspects and compare each platforms' capabilities to make a final decision.
Ad Format
Look at the ad formats offered by each platform. Are they appealing and do they work for the style of advertisements you are intending to run?
Make sure you have access to all the formats you need to successfully get your message across.
Targeting Options
Targeting capabilities are very important in considering which platforms to use. 
Consider the following:
Are you targeting consumers or B2B prospects
Do you need demographic, interest-based, or behavioral targeting or a combination? 
Can the platform reach your target audience effectively? For example,  Instagram may offer the targeting aspects you need relating to the last two points. But if your target customers are over 50, it probably is not the best platform to use. 
Are there retargeting capabilities? 
There are a range of online advertising options with there being at least one great option for every brand. While you shouldn't solely focus on paid online advertising, it's a valuable part of your digital marketing mix.
Running online advertising campaigns can help reach new audiences, remind current customers or prospects of the value you offer them, engage your audience, and ultimately get you additional sales.
Think online advertising could work for your business? Brand Hause can help you set up advertising campaigns on any platform that meet your advertising goals.
Get in touch and we would be happy to discuss your marketing needs and how we can help you.

What social media platforms should your business be using? Where should you be focusing your advertising efforts? Brand Hause can help you make the most of your advertising and integrate with a unified marketing strategy.