With so many consumers conducting product and service research online, your business' website is one of your most important marketing tools.
However, many businesses don't make the most of their website which is damaging to marketing efforts and sales potential. Is your website performance hurting your business too?
You want to make sure that potential customers can find all the information on your offerings that they need. They also need to have your most up to date contact info, reviews, and recent portfolio if applicable. Your website should be easy to navigate and well optimized.
Making some changes and updates to your website could turn it from something damaging your business into one of your best marketing assets. Keep reading for some common website performance issues hurting your business and ways to fix these.
Website Performance Issues Hurting Your Business
There are a range of website design and non-design problems that could be negatively affecting you.
The following are some of the main website performance issues that could be hurting your business.
Having a website that's outdated is damaging to your business. In fact, an out of date website is the main problem businesses face online. A large percentage of consumers will visit a company's website as a first step in the purchasing decision-making process.
An outdated website can make you lose credibility, give the impression you are no longer in business, and ultimately make you lose customers.
Things that can be outdated include:
Your website design and usability: business credibility is judged a lot by these.
Your website content: for example, if you have not updated a company blog in over a month or a project portfolio does not have recent projects.
Your website information: for example, if you have rates that are out of date.
Having out of date website components can reduce your trustworthiness and make your business seem outdated too.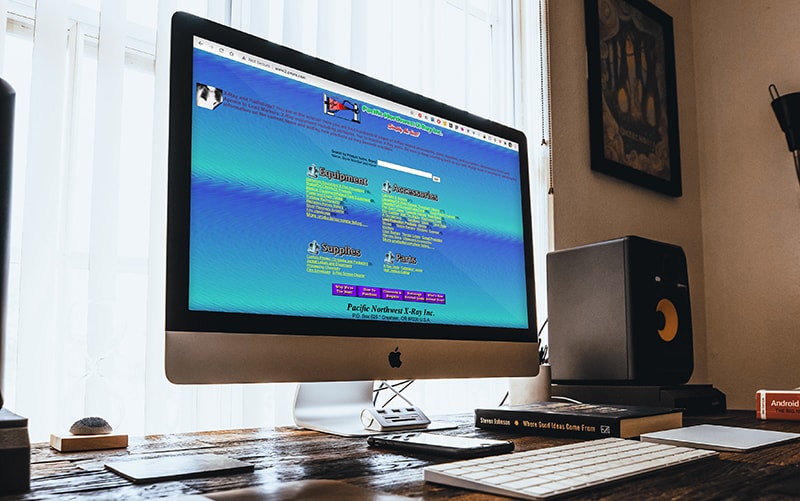 It can even make people question if you're still in business. They may leave your website as they do not want to spend time researching a company that appears to be out of business.
This is especially bad if people landed on your website from a search as they have no other information on you. Your website is your first impression, you don't want that to be bad!
An outdated website will also affect your SEO and SERP position. Google and other search engines favor sites with frequently updated and fresh content.
Not keeping your website updated is a major negative in terms of SEO strategy.
How to Fix an Outdated Website
Consider the following things when determining if your website is up to date.
Is all the information about your products or services correct and up to date?


Is your contact info correct?


If you have blog content, is the blog updated frequently? Ideally, a new post will be published at least once a week.


Do the photos used reflect your best work? And are portfolios updated with your most recent projects?


Does your design reflect your brand now? Does it correspond with how you promote your brand elsewhere?
If you answer no to any question, you'll need to fix that issue to update your website.
2. Website Design and Structure Issues
Your website's design and structure is a main element that could be hurting your business.
You want to ensure you keep your website design clean and modern. It also needs to be easy to navigate.
Website Structure and Organization
Your website layout and navigation structure are important. Visitors need to be able to find what they need easily and without too many clicks/page changes.
Ensure your website offers a good user experience with content that is organized and easy to navigate.
This includes having a logical drop-down menu and relevant internal links.
Your website design is something else that could be hurting your business. You want to have a consistent and professional look across the website.
You should use a professional web developer to design your website. This ensures that it looks great and functions correctly.
A developer can also help with site structure and organization including mapping and usability.
Along with having a generally pleasing and on-brand design, here are some other design components to consider:
Images
The images used on your website could be hurting your business. Ideally, you will use your own high quality images and not stock images.
It's absolutely worth it to hire a professional to take pictures for your website. These can then also be used for other promotions.
Text
The way text is displayed on your website could be damaging your business too.
Make sure you use an easy to read font like a sans-serif font. Other fonts can be difficult to read and can look unprofessional.
Also include headings like H1 for your main title, and H2 and H3, and more if needed for subheadings. This makes reading and understanding content easier for visitors and indexing purposes. 
Ad Placement
If your website hosts ads as an extra revenue source, take note of where they are placed on the site.
Ensure they're not popping up over content and are easy to exit out of. Also, try to avoid video advertisements that auto-play.
Having a website with lots of clutter such as flash animations or videos that auto-play are a deterrent.
Ideally, ads will run on the right-hand side of the website and in header and footer locations.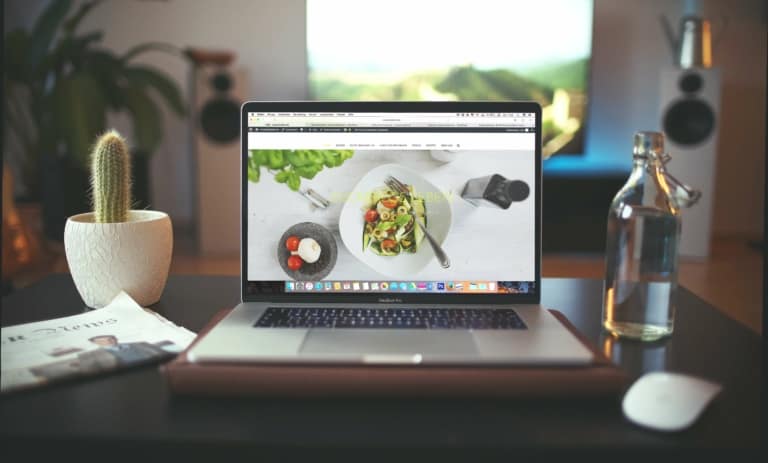 You want to ensure you keep your website design clean and modern. It also needs to be easy to navigate.
Having outdated or inconsistent branding across your website could be hurting your business.
Make sure the colors, fonts, and even tone used on the website are consistent across the website and with your other promotions. 
Your branding in general needs to be appealing and relevant to your brand. Make sure your logo is also displayed and that it is professionally designed.  
Look at your website and ask if you are giving off the impression you want. If not, then your branding may be off and should be adjusted.
4. Website Optimization Issues
There are many non-design issues that could be affecting your website's performance and ultimately hurting your business.
These optimization problems include issues with:
Not having an SEO strategy will likely be damaging your marketing efforts  and will be negatively contributing to your website's visibility.
In general, make sure to use keywords across the website and also consider website speed, mobile-friendliness, location optimization, broken links, and your content's quality and value, among other things.
A common website performance problem that hurts your business is website load speed. A main reason for visitors to exit a website is slow loading speed.
Pages ideally need to be loading in under 2 seconds with 3 seconds being the maximum. Any slower and you will lose visitors, increasing your bounce rate and reducing sales conversions.It's estimated that you lose 7% of visitors for every second over 2-3 seconds that a page takes to load.
Not only do slowly loading pages lose visitors and sales but they affect SEO and SERP ranking too. You can monitor your website page speed with online tools such as Chrome's browser extension Page Load Time.
You (or your developer) can increase website speed by caching, optimizing images, ensuring videos are embedded on your website and hosted elsewhere.
Responsive Website Design and Mobile Friendliness
More and more people are using mobile devices to view websites. The number of people accessing the internet on their phones has surpassed those on desktop.
Having a web design that does not look good on all devices could be hurting your business.
Not being mobile-friendly can detract visitors and affect SEO. Having a mobile-friendly site is a ranking factor and will affect your SERP position.
Responsive web design (RWD) is the automatic alteration of a webpage's layout based on the device used to view it. This mainly refers to ensuring your website looks appealing on desktop, mobile, and tablet devices.
To have a well-performing website you must make sure you have a responsively designed website. If using fixed-width content areas on your website, which do not adapt to other devices, you should update to RDW.
If you do have a responsively designed website, make sure to consistently check that all content blocks (forms, images, etc.) function correctly on all devices.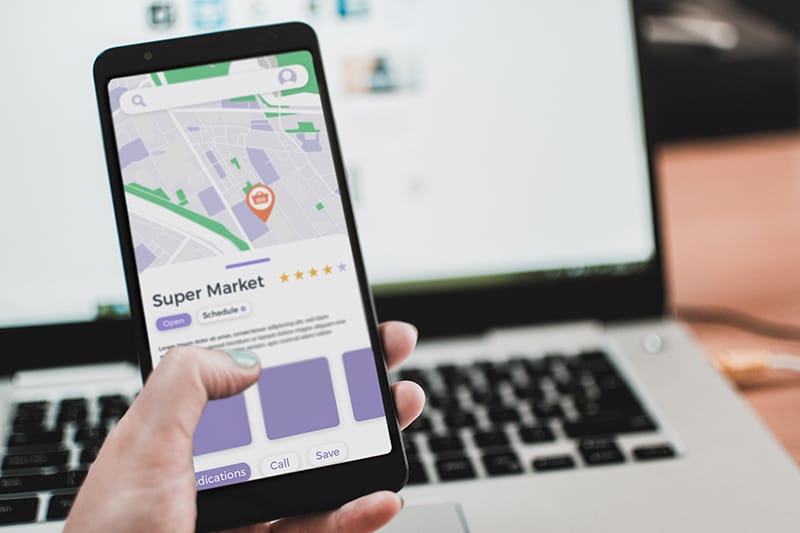 Not optimizing your service location online is another website issue that could be hurting your business. If you serve a specific local market, make sure the location you service is very clear on your website. Optimizing your website based on location is important to ensure you appear in local searches.
The biggest issues local websites suffer from are:
Not having a phone number and address displayed


Not having prices displayed


Poor quality content that does not include location keywords
You can fix these issues by including your location in the following places:
In your website's content


In your website's footer where your contact info is


On website's "Contact Us" page
You can also add Google Maps and schema codes to your website to optimize your location.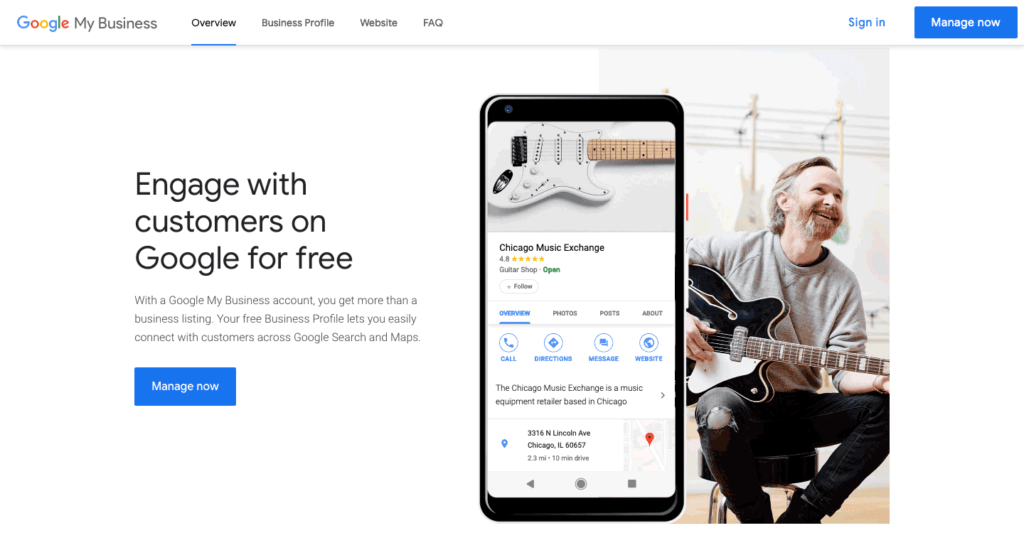 Having a lot of broken links on your website is also damaging. If a visitor clicks on a link to a page that is broken without a redirect, they' re likely to leave your website completely.
It's especially frustrating if the link was supposed to provide information they needed to help in decision making. 
Search your website for broken links. You ideally want to fix them or redirect them to the most relevant piece of content you have in relation to the content covered on the broken page.
You should also have a 404 landing page. This page will appear when any broken link is clicked on and will direct visitors to another relevant page or to your homepage. It's then more likely that visitors will stay on your website.
Be sure to check web content that includes internal or external links as well to make sure they all work. Again, if you  find broken links, delete or replace them or use a redirect for internal links. 
Having useful, relevant, and informative content on your website is important for SEO and for consumer research.
Product and services pages, discussed below, are part of this. But having other content such as blog posts is important as well.
Not Having Enough Content
Not having enough content could be a website issue hurting your business. People will come to your website looking for as much information on your product or service as possible.
The more informative, valuable, and entertaining content you can give them, the more likely it is that they will make a purchase.
Low-quality Content
Another problem could be that you have low-quality content. This could be resulting in a high bounce rate and loss of sales.
Make sure content is relevant and useful to consumers. Don't just add content for the sake of adding it.
For reader experience and SEO, try to write articles of 500 words plus. Include a range of media too such as images, infographics, and videos if possible.
Additionally, use keywords relevant to your offerings. This is for both SEO purposes and to ensure you're  creating content that's valuable to your audience.
Lastly, content should be free of errors and grammatical mistakes as well.
Don't rely solely on one type of content. If you have a lot of text-based content, try adding some video or something more interactive.
If you have an image-heavy website, try adding more text like case studies on completed projects.
Having a web design that doesn't look good on all devices could be hurting your business.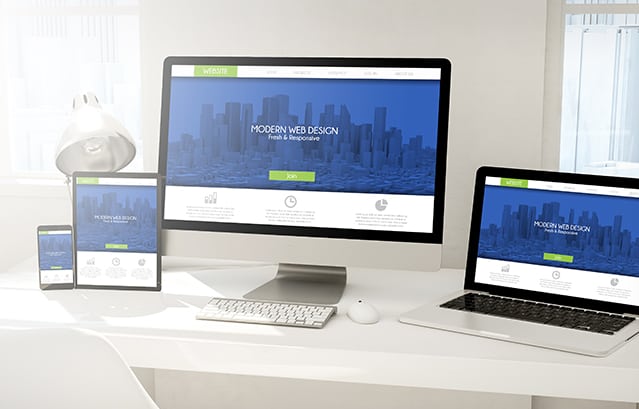 5. Product and Service Page Issues
People will visit your website to get more information on the products and services you offer. If your website doesn't provide these potential customers with all the information they need, you won't get their business.
Make sure each product or service you offer has an individual page with a detailed description. This should include what the product/service is and how it can help the customer.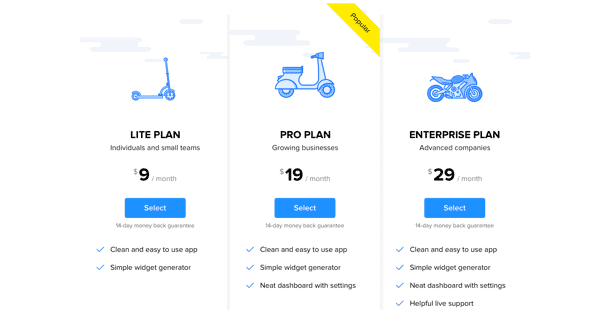 Focus on the benefits the customer will gain, don't just list product attributes. Also include price and where they can get the product/service or how they can begin the process of getting it, for example, by setting up a consultation.
Providing a Frequently Asked Questions page is also a good idea. An FAQ page can easily and quickly provide any additional information website visitors need.
You'll also want to make it clear how website visitors can contact you if they  need additional help. Have your contact info listed on each web page. For example, in the footer of each page. Having live chat is also highly recommended for quick and easy 24 hour support.
6. Not Having Testimonials and Reviews
Not having testimonials or reviews on your website or having outdated ones could be hurting your business.
When searching online for a product or service to meet a need, customers rely on reviews/testimonials a lot.
Make sure you consistently have up to date reviews on your website as well as in business directories (like via your Google My Business listing or on Yelp)  and on your social networks.
Most consumers don't find reviews that are more than three months old relevant. Therefore, you need to ask customers to leave feedback. You can either do this directly or with an automated email after a purchase is fulfilled or service completed.
Reviews help with credibility as well as customer decision making and conversions. Good reviews also make it more likely you will rank high on search engines for local searches.
The main places people look for reviews online are on Google, Facebook, and Yelp.
Ensure you also display these reviews on your website. This can be on the home page, product pages if you have reviews for specific products, or on a dedicated testimonial page. If you can choose, show 4 and 5-star reviews only.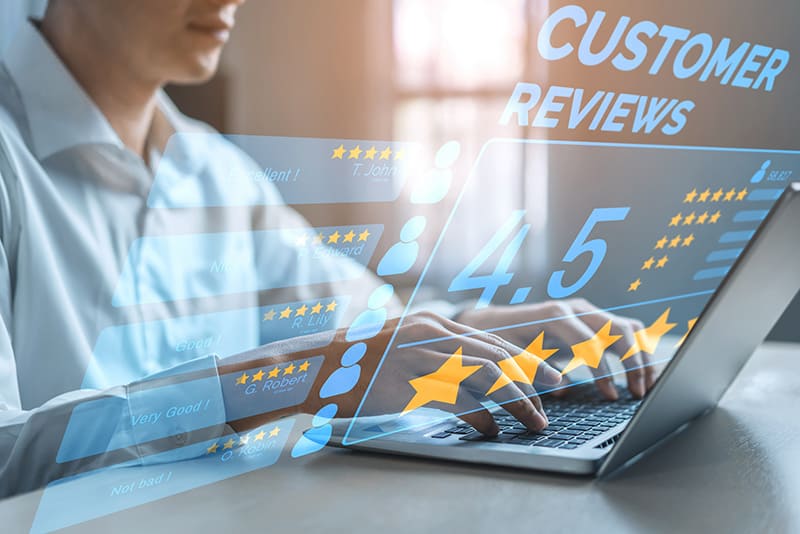 If you have a way for reviews to be left, you may end up getting some negative reviews.
While you won't want to display these on your website, make sure you've responded to negative reviews with an apology and solution.
This will limit the amount of damage negative reviews do in affecting purchasing decisions of other customers as they'll be visible on other platforms like Facebook or online business directories.
If your website doesn't have effective calls-to-action (CTAs) or doesn't have them at all, you could be losing out on conversions.
Make sure you include CTAs to tell visitors what you want them to do next. For example, tell them to contact you or to visit your store along with why they should; what will they gain from doing so?
The call to action needs to be valuable to the website visitor. Include how completing your desired action will help them and why you are the best option on the market. This could even include mentioning a discount or other added-value components.
Always mention the best way to get in touch. Include an online scheduling/appointment tool if applicable to your business. Ensure all scheduling forms are also easy to find and function correctly.
Make sure your contact info is easily displayed on each page of your website too.
As mentioned, location optimization is important. This can be true for your CTA too. For example, if you serve Boston area customers include this in the CTA.
So, say: "Visit us at our Boston showroom to get started!"
Instead of, "Visit us at our showroom to get started!"
Your website performance is a critical part of your marketing strategy and success. By adjusting website issues and updating it regularly, it can become an informative and valuable tool for visitors leading to increased sales conversions.
If you need help improving your website's performance, Brand Hause can help.
We offer services to improve website performance to ensure your website is helping and not hurting your business. Get in touch to learn more!

Do you want to drive traffic, convert leads, establish your brand, and see long term results from your marketing?