Video is currently one of the most consumed forms of content. It also has some of the highest engagement rates of all content types.
If you're considering adding video to your content promotions, hosting on YouTube is the best option.
With over 1 billion unique users a month, having a YouTube channel gives you access to a huge market. It's also a great platform to help increase brand awareness, improve your SEO efforts, and get leads and conversions.
Keep reading for 7 reasons as to why your business needs a YouTube channel.
Why Your Business Needs A YouTube Channel
There are a host of reasons as to why your business needs a YouTube channel. From increasing your social media following and website traffic to generating additional revenue.
The following are the top reasons why you should be using YouTube.
1. Generate Traffic and Grow Your Audience
YouTube has over 1.9 billion active users a month and is the second biggest search engine after Google. Activity on YouTube accounts for almost one third of online activity.
What does that mean for you and your business? It means that YouTube has a large audience of potential customers. One that you're missing out on without a YouTube channel.
By creating appealing, useful, and engaging videos, you can get this audience to interact with you on YouTube. You can then direct them to your website, increasing traffic and hopefully sales.
Attracting and interacting with YouTube viewers also helps make this audience aware of all of your other platforms and promotions.
YouTube is one of the most effective platforms for growing not just website traffic but also your social media following and email lists.
2. Build Your Email List and Social Following
As mentioned, having a YouTube channel is a great way to get email list sign-ups and followers on your social media platforms.
Always include a link to your email sign-up plus links to each social media platform in your video descriptions. Also mention them in your videos, encouraging viewers to sign-up and follow.
You can even use video to promote special deals and contests being promoted on these platforms.
Telling viewers that they can win something or get a discount by following your socials or signing up to an email list is a great way to get conversions.
3. Increase Brand Awareness and Engagement
People engage better with video content than written content. It is easier and more entertaining to consume.
Interestingly, viewers of video retain up to 95% of the content's message compared to retaining around 15% of written content's message.
Another benefit of hosting videos on YouTube is increased sharing. Out of all content types, people are most likely to share video.
In fact, there are up to 1200% more shares of video compared to shares of text and image content.
Having a YouTube channel is an extension of your brand. It is an additional platform on which to show your brand personality. Video allows for even more personification of your brand than a blog or social media posts do.
Make sure that all videos are on tone with your brand and the host or narrator are relevant to the brand. Include brand colors, tag lines, and your logo where applicable to increase brand recognition.
4. Search Engine Optimization
Having a YouTube channel can help your SEO in a range of ways. It also allows you to access a ranking system off of Google.
Just like with Google, search results pages on YouTube are not ordered randomly. An algorithm is also used to sort results for queries.
In fact, ranking on YouTube is easier than on Google. So you have a higher chance of being discovered for queries.
Having a top position on YouTube for certain queries can also mean you show up in the "video" section at the top of Google SERP for the same query. This video section appears for 65%+ of all queries searched on Google.
There are up to 1200% more shares of video compared to shares of text and image content.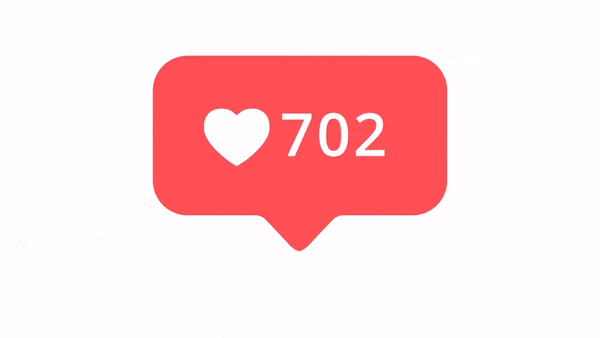 Despite being easier to rank on than Google, YouTube is still a very crowded and competitive space. To rank well, ensure you are creating useful, relevant, and high quality videos. Don't just create video for the sake of it. If not well planned and executed, your YouTube videos will probably not be successful.
As with Google, there are a set of guidelines for YouTube SEO to help your content be rewarded by the algorithm.
Some ways to optimize your video in order to appear high up on YouTube results pages include:
Having a keyword-optimized title, video description, and tags

Saying the keyword in your video

Uploading your own closed captions (instead of using automated ones)

Including a video transcript in the description

Creating playlists

Utilizing SEO embed to help Google crawl and index the page
Want to learn more about using video in your marketing? Check out this blog article on Video Do's & Don'ts for helpful tips on making your marketing successful.

On top of this, you'll want to focus on viewer engagement and growing your video views and subscriber list.
YouTube uses video engagement as a ranking metric. The number of people watching your video, commenting, and liking tells YouTube how useful it is to viewers.
Videos with high view counts and other engagement are more likely to appear at the top of the results page for the relevant query.
Make sure to promote videos across your other online platforms to increase views. And encourage engagement such as liking and commenting within your video script.
Multimedia Website Content
Another thing that will improve your Google SERP ranking is including multiple media formats, like video, in your website content.
To not affect page load speed, these videos should be embedded and hosted somewhere else. Having videos already hosted on YouTube makes this easy.   
YouTube can help you with link building too. Having backlinks (when others link to pages on your website) is an important part of your SEO strategy.
Having a YouTube channel allows you to link your website in the "About" section and in each video description.
As domain authority is a secondary ranking component for links, YouTube is a great place to include links. YouTube is owned by Google, so the search engine considers it a trusted, high domain website.
A high domain authority website linking to you makes your website more authoritative. The more authoritative your website, the higher your pages will rank on Google SERP.
Integrating embedded YouTube videos into your blog can help make your site more engaging and improves organic traffic.
5. Generate Additional Revenue
Another reason as to why your business needs a YouTube channel is that it can act as an additional revenue stream.
Once your videos get a certain number of views, you can allow advertisements to run before and during the video. You'll then get revenue as long as you have not used any copyrighted materials in your video, such as music.
Advertisements on YouTube also have some of the highest acceptance rates and conversions of those online.
You even have the option to make some content available to paying subscribers only. But this is something to consider once you have a large subscriber list and high engagement rate.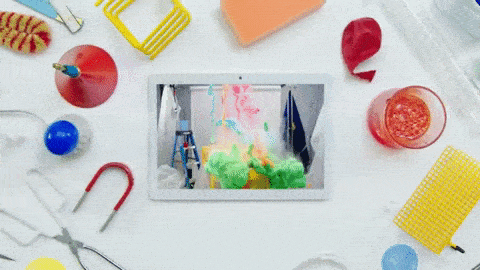 Advertisements on YouTube also have some of the highest acceptance rates and conversions of those online.
6. More Creative and Valuable Content
Having a YouTube channel allows you to create unique content. Video content is also one of the most valuable forms of content. It's easier to understand and is more enjoyable to consume.  
Using video allows you to demonstrate products with more ease and present information in a more enjoyable and creative way.
For example, a Q&A with a company's founders is an interesting and personable piece of content. It's much more engaging and relatable as a video with the founders on-screen than as a blog post.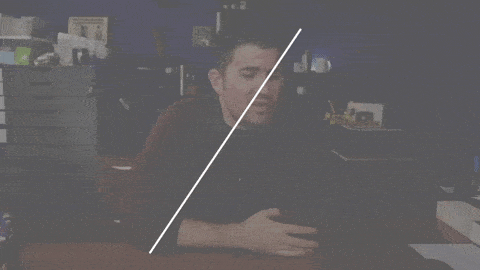 Some other great content ideas for YouTube videos include:
Product tips and recommendations

Product reviews and unboxings 

Product demonstrations

Behind the scenes content 

How-to videos
Customer testimonials

Live videos
Remember to also repurpose content like blog posts as videos as a way to re-share old content.
Ready to take your social media marketing up a notch? Learn how social selling can help you generate leads and grow your business.
7. Generates Leads and Sales
As with all content marketing, the ultimate end result is to get leads and sales. YouTube is a very effective platform for this.
As mentioned, video is an effective content form for providing product information and explaining value to consumers.
This is proven by the fact that over 60% of consumers are more likely to purchase a product after watching a related video.
Having a YouTube channel will prove to be very beneficial for your business. If executed correctly, you should see brand awareness and audience size as well as sales increase.
If you think your business needs a YouTube channel but you need help setting it up or creating videos, consider working with us. Brand Hause offers video production services and help with the running and promotion of your channel.

Contact us now to learn more and get a free consultation.

Which social media platforms should your business be using? Is YouTube right for you? Brand Hause can help you choose which networks to join and integrate them with other marketing channels to create a unified and cohesive strategy.