When considering expanding your business there are lots of options. Targeting new markets is one way to do so.
While it makes sense to first target new markets in your domestic country of operations, targeting a new international market could be a good option too.
Reaching a global market can be a daunting task but doing so brings many benefits. You may also find that further expansion in your domestic market isn't possible and/or it's more profitable to expand to a foreign market.
There are a range of ways to enter a foreign market from setting up a new subsidiary to setting up franchises or undertaking acquisitions.
If you're considering expanding into foreign markets, keep reading for our top tips for reaching a global marketplace.
What Is Foreign Expansion?
Foreign expansion is when you target international markets with your offerings. You make your products or services available to an international customer base that has not previously had access to them.
Attempting to reach a global marketplace can be a risky and uncertain strategy.
However, if done correctly, it can be a great way to grow your business, access new revenue streams, and revitalize offerings near the end of their domestic life cycle.
Why Expand Into Global Markets?
Many reasons can arise that can make you consider expanding internationally. These include:
To Fill Gaps in The Market and Expand Your Customer Base
There could be gaps in global markets that your products or services could fill. Finding a unique opportunity in an international market to take advantage of can result in high returns.
If your domestic market is saturated, finding a similar market in another country that has not been exploited yet could be a great way to expand and keep your offerings profitable and your company growing.
Many products and services appeal to customers in more than one country. You'll likely find at least one other market where there is customer demand for products or services but little to no supply.
To Diversify Market Presence
There are many threats and difficulties that come with global expansion. However, if successful, you'll effectively diversify your market presence. This can help a lot with risk mitigation.
Serving just one country means that your whole business will be affected by that environment. For example, changes in the national economy could drastically affect your business.
Having a presence in at least one other country mitigates damage done by domestic events. You have an additional revenue stream that is less likely to be affected and can keep your business afloat while you adjust to the changes in the other country.
To Extend Product Lifecycle
Each product or service you offer has a lifecycle. Eventually, demand will start to decline and you'll have to phase out the product or service.
However, by promoting this offering in a foreign market, you can start the lifecycle over again without having to create a brand new product or service.
Another benefit is that you've seen how your strategy to promote this product worked over its lifetime. Along with adjusting strategy to work for your new international market, you can make changes to things that didn't work well when promoting the offering the first time around.
Ways To Reach A Global Marketplace
There are a few ways to enter foreign markets. The following are the most common forms of entry to new global markets.
This is when you establish a new business operation in a foreign country. You'll run this business in a similar fashion to your domestic company. It's effectively like a foreign branch of your original business.
Doing this means that you get to keep control of all operations. However, it can be costly and complicated to execute. Opening a foreign subsidiary needs lots of planning, time, resources, and financial investment.
You could also reach the global marketplace through exporting. In this case, you would sell your product to vendors in the international market who would sell it on to international consumers at a marked-up price.
The benefit of exporting is that you don't need to worry about setting up brick and mortar stores or having offices and employees in the new countries you want to reach. You also won't need to conduct as many marketing promotions. This will all save you time and money.
However, exporting will likely result in you missing out on some revenue as you'll have to sell products at wholesale. This will mean selling at a lower rate than if you sold directly to consumers.
You'll also be subject to import tariffs that you wouldn't have to pay if expanding your company into the market as opposed to exporting.
Franchising is when you license your business model to another person who then runs that business in a new location.
To consumers, it appears as though each franchise is part of a chain but they're actually owned and run by different individuals. You do still have control over many things such as products or services offered and marketing promotions.
Franchising is an effective way to reach global markets and get around some of the costs relating to global expansion.
However, you lose out on a large percent of the profits as they go to the franchisee (the owner of the franchise.)
You can also acquire international businesses as a way to reach global markets.
This can be through buying a majority of a company's stock or by paying a purchase price if it is a private firm.
The benefit of this is that the business is already up and running in the foreign market but it is expensive to take this route.
Tips For Reaching A Global Marketplace
If you've decided that foreign expansion could be a good move for your business, keep these tips for reaching a global marketplace in mind.
To start your global expansion process, make sure you understand the new market or markets you're intending to reach. You need to understand your new target market and consumerism in general in the country you want to reach. Some things to find out include:
W

hat your target market's purchasing journey is like

W

here they look for information before making purchases

Wh

at their preferred marketing channels are

If

they favor shopping online or in-store

If

they favor spending more for good quality or not

How often they purchase
Along with understanding your target audience and general consumer trends, you'll need to understand the country's culture.
Research trends, lifestyle, and cultural elements. This will help a lot with marketing efforts. You also need to understand what could be offensive and what won't make sense to a foreign market.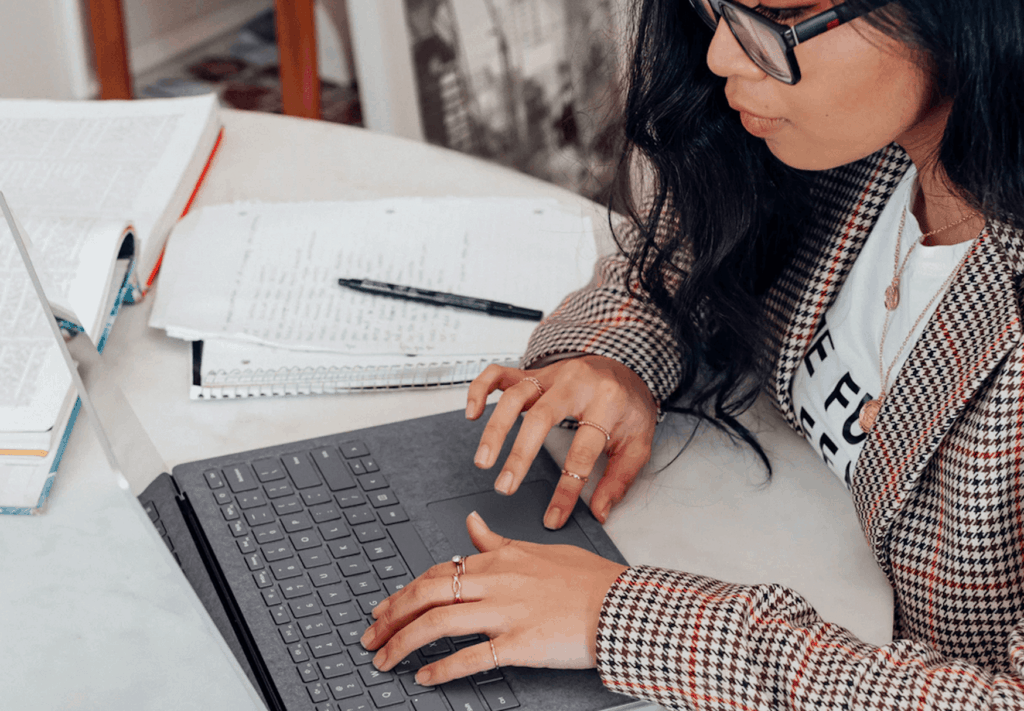 You need to conduct initial research to get started. But keep learning about your new market(s) all of the time through online resources and contacts.
Changes in trends and the environment (such as economical changes) can affect your efforts drastically. You may discover new opportunities or notice threats to your business.
You'll also need to understand the process of opening a business in the foreign country you choose and the country's business laws. You'll most likely want to get a consultant and/or lawyer to help with this.
Conduct An Internal Audit
You'll also want to conduct an internal audit before deciding to expand globally. You want to make sure your domestic operations are functioning the best they can before expanding and pinpoint what needs to be adjusted to be successful internationally.
Take a look at each department and what they are doing well and what can be improved. Then think about how they'll be able to manage international expansion or how the processes used in each department will translate to their foreign counterpart.
You should use this information to then perform a SWOT analysis. Outline internal strengths you'll bring to the new market along with weaknesses that need to be improved on.
Also, look at your opportunities and threats in the new market. Based on your internal audit, are you capable of taking advantage of opportunities and mitigating threats?
Is it time for a brand "health check"? A brand audit is a great way to measure your brand performance, stay competitive, and avoid becoming outdated or irrelevant.
Visit Your Targeted Countries
Like with launching a new business or product line at home, you'll need to undertake market analysis. This includes competitor analysis.
You'll want to find out:
W

ho your main competitors will be


What they offer

What their unique selling point is


Who their target markets are

What their strengths and weaknesses are
Compare yourself and your offerings and determine if you'll be able to compete well and how you can differentiate yourself.
Also, think about any opportunities that they aren't taking advantage of that you could jump on.
Unless you're a well-known and well-established global brand already, you'll want to start off in a niche market.
Don't focus your expansion from the start on competing with big companies that reach a large portion of the market. Even if they reach your target market and have similar offerings, you're very unlikely to have success competing.
To begin, look for gaps in the market and determine what you can bring that your target audience will appreciate. Then focus on filling that gap. Don't try to target too much of a new country either. Focus on one area and then expand out.
Once you have a good market share in the niche market in your chosen location, you can begin to expand to other areas and eventually into more broad markets, if applicable.
If you'll be managing global operations, learning the languages in your new markets is important.
The amount of fluency you need to succeed will vary based on how involved you will be in operations. The more of the native language you know, however, the better.
It could be beneficial, or necessary, to find new team members for international expansion. These could be full-time or part-time employees or freelancers.
These should be people that can help you in this new market. They may be those that have worked in the country, are native to the country, or have helped with reaching global marketplaces in a previous position.
If you're setting up brick and mortar stores in the new market or have some element of your business where in-person interaction is needed, you'll need to hire foreign employees.
You can either use a foreign recruitment agency or hire an HR representative that can connect and communicate with potential employees.
You'll also need to find at least one manager for these employees.
Adjust Your Business Model
Having taken your research into consideration, you're likely going to need to adjust your business model. You'll need to create a detailed plan for how you're going to carry out all of your foreign operations.
Think about how you'll need to adjust and set up things like your overall operations as well as your marketing, management structure, and human resources in the new market.
Reaching a global marketplace can be a great way to expand your business. Selling in foreign markets will help diversify your market presence, grow your customer base, and increase your bottom line.
While this process may be difficult, there are many ways to get a presence in international markets and the potential gains are significant.

Is your marketing team ready to scale at a global level? Find out how Brand Hause can help you grow your business through integrated marketing services tailored to your needs.