As we move into the second half of 2022, it's the ideal time to take a look at your marketing efforts so far to evaluate what is and isn't working. Before calibrating and making adjustments to your strategy, it's crucial to understand what building materials marketing trends will be prominent in Q3 and Q4 of the year. It is also important to consider what your competitors are doing and how these trends may affect their decisions.
In understanding these trends and rethinking your marketing processes, you can ensure that your marketing strategy includes all the mediums and techniques needed to effectively reach consumers in the current market.
Keep reading to find out the main areas to focus on when improving and updating the strategic foundation of your building material marketing plan for the rest of 2022 and into 2023.
Trends in Building Material Marketing for Q3 and Q4 of 2022
Referrals remain a big part of marketing to B2B clients in the building materials industry. Creating a scalable channel for lead generation through referrals can be one of the most valuable marketing resources you have.
According to a Nielsen survey, more than 90% of consumers say they feel confident in following a recommendation from someone they know. And a McKinsey report shows that referral marketing is responsible for up to 50% of all purchase decisions.
Not only do referrals build trust, but they also increase brand awareness and customer loyalty.
If you aren't already taking full advantage of this essentially free marketing trend to generate more leads, more sales, and higher profit margins, here are a few referral marketing strategies you can put in place:
Asking customers to share their finished projects on social media and tag you.
Setting up referral rewards programs.
Asking them to consider referring you to colleagues or personal contacts, for example, in a follow-up email after a purchase is made.
Referral marketing can include your professional clients suggesting your brand to other professionals and their clients, like homeowners. It could also involve end consumers (homeowners, business owners, etc.) referring you to contacts like friends and family.
Another building materials marketing trend that remains important through 2022 is creating seamless, omnichannel customer experiences as part of your retention marketing strategy.
After spending so much time and effort on the conversion-driving aspects of the customer journey, it's imperative not to overlook your strategy for keeping your customer engaged and influencing their decision of whether or not to remain a customer. But cultivating brand loyalty with today's consumers has become harder than ever.
In the past, retention marketing put the spotlight first on price, then shifting to value. Now, to keep up with changing consumer behaviors and beliefs, marketers have switched their focus to providing a more personalized experience – one that strives to anticipate consumer needs, build trust, create emotional connections, and ultimately improve retention loyalty. In short, it means giving your customers what they want, when they want it, and how they want it.
Some of the ways building materials companies are using personalized marketing to increase brand loyalty include tailored shopping experiences, quizzes for personalized product recommendations, hyperlocal targeting, and customized video campaigns.
When targeting industry professionals, there are many opportunities for repeat purchases. These clients will likely be working on many projects where your building materials can be used. Once they specify your products for the first time, you must begin retention efforts straight away to increase the chances of getting more specifications.

While there should remain a strong focus on personalization and meeting customer expectations, consider also weaving in a few new ideas. In addition, evaluate your existing strategy to ensure that it emphasizes the customer experience.

Loyalty programs, for example, can be about more than savings incentives. Discounts and rewards are easily matched by competitors. Personalized benefits that make it easier, more fun, or more exciting to do business with you are much more differentiating. Be sure that the sales team also understands the importance of personalization in their follow-ups to upsell and get repeat sales.
While consumers like homeowners may be less likely to need to purchase from you again in the near future, you should set up retention campaigns targeted at this market as well. While you'll send out promotions less frequently, make sure you remain top of mind to increase the chance of them using your products when a need for building materials arises again.
Customized Campaigns and Account-Based Marketing
Following the trend to be more personalized in your retention marketing, another highly important trend is focusing on creating customized campaigns instead of relying on a one-size-fits-all strategy. A simple way to begin implementing this is with market segmentation.
You can start by segmenting your audience based on things like demographics, priorities, and other behavioral or psychographic traits. Then, you can target them with different types of personalized campaigns.
Common market segments in the building materials industry include:
B2C vs. B2B.
Types of Clients in B2B: builders vs. developers vs. architects vs. designers, etc.
Types of Clients in B2C: homeowners using third-party labor vs. the DIY market.
You can also segment these broad market segments even more, for example, splitting groups by budget, project size, project type, etc. Once you have your different segments to target, generate campaigns and promotions that meet their specific needs.
This strategy allows you to deliver highly personalized messaging to each audience, improving response rates, increasing brand loyalty, and helping differentiate your brand and products.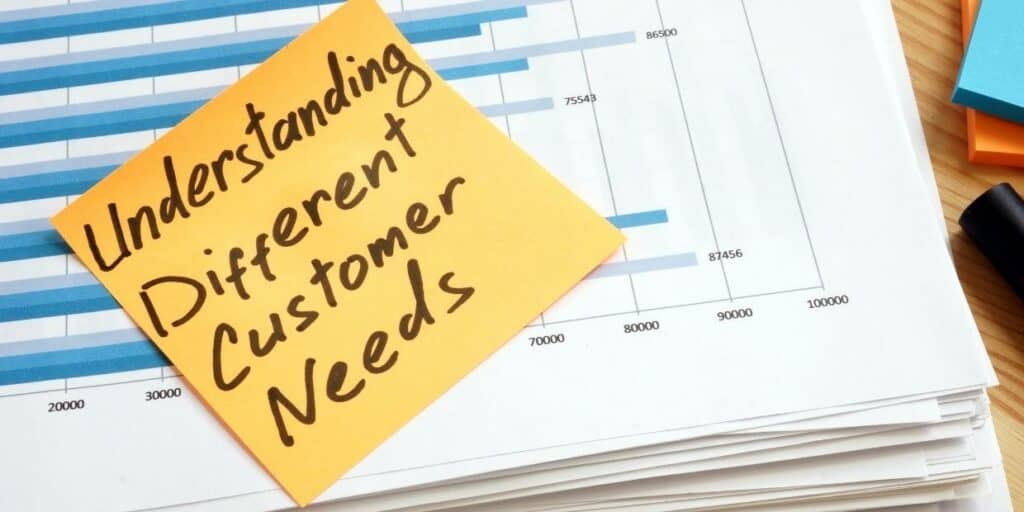 SEO, Local SEO, and Voice Search
Another marketing technique that continues to grow in importance in the building materials industry is search engine optimization. While your marketing strategy has probably included some sort of SEO for at least the last few years, now is a great time to start filling in gaps in your search strategy.
Both professionals and direct consumers are continuing to rely on search for a vast percentage of their research relating to building materials suppliers. If you aren't optimizing your website and content for search engines and implementing tactics to improve your rankings on search engine results pages (SERP), you'll miss out on many prospects. 
One of the top SEO trends for 2022 has been an increased focus on user intent in keyword research strategy. This means giving more thought to the keywords you are using. Instead of targeting just one user, you might target multiple users. You can also choose keywords that target the stage of the buyer's journey users are in or use keywords that target your intent in creating the content.
Localization
Also topping the list of trends for SEO is a continued focus on localization of SERPs and the addition of new SERP features and layouts. It is anticipated that Google will have an increased interest in the localization of content moving forward. 
It's important to note that even if you distribute on a national or international level, many consumers and professionals will search for suppliers near them, hence the importance of local SEO for all companies. Website localization enhances local user experience, builds credibility, and can even result in international growth as you widen your reach. 
Voice Search
Lastly, an increasing number of clients in the B2B and consumer markets are using voice search instead of typing in queries. The queries asked via voice search will often differ from those typed in. 
Due to this, you need to ensure you are effectively ranking for both types of queries to avoid missing out on searchers. Answering consumer queries based on their intent can help you succeed where conversational question-and-answer formats are used.
Targeting the B2C Market Directly
In the past, building materials companies have focused on targeting industry professionals who then promote the products to end consumers. Yet, in 2022 that is no longer the best practice.
Due to increased costs associated with building projects and DIY trends carrying through from the pandemic, many are tackling home renovation and repair projects themselves. Therefore, to stay ahead, you need to be marketing directly to the B2C market as well as to industry professionals.
Green Building Materials Marketing
The ever-growing demand for green building materials is another marketing trend that continues to dominate the industry. Much of this growth is driven by rising demand for energy-efficient buildings and green building regulations in both the commercial and residential sectors. Valued at USD 256.51 Billion in 2020, the green building materials market is projected to reach USD 653.41 Billion by 2028.
So if you produce green building materials, ensure you are marketing them as much as possible and directly targeting groups looking for these environmentally friendly products.
For brands that don't currently have sustainable building materials, think of other ways to highlight your company's sustainability efforts. Perhaps it is in your manufacturing process, your packaging design, your use of alternative energy, or a raw materials supplier that you partner with.

There are many ways to go green and highlight your commitment to corporate social responsibility to help improve your company's reputation and inspire increased customer loyalty.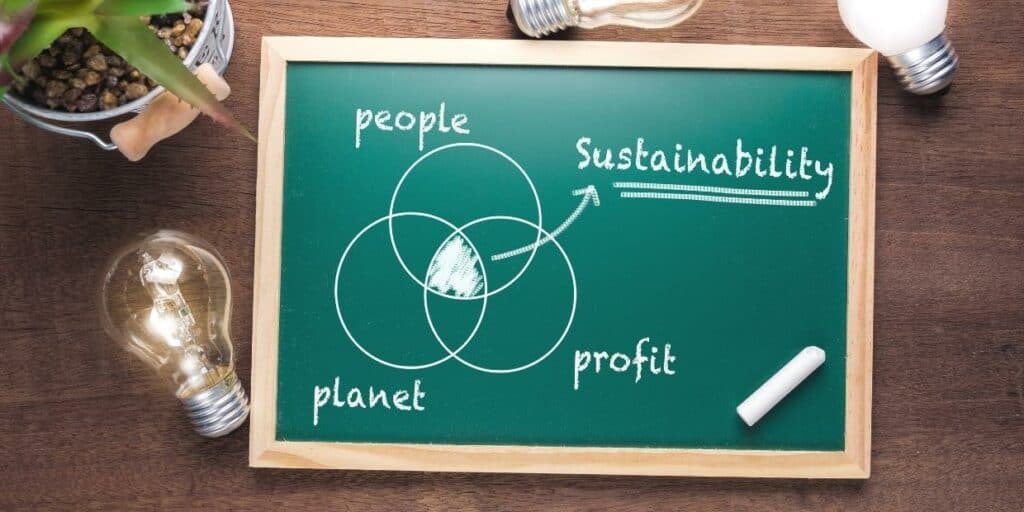 Content and Social Media Marketing
A continued focus on content marketing and social media marketing is another of the building materials marketing trends that will remain important through 2022 and into 2023.

Creating engaging and high-quality content and promoting your brand on social media is a great way to build brand awareness, increase prospects, and keep your company and products top of mind for current clients and warm leads.
When creating content and promoting it on social media, consider different content formats. These formats include podcasts, ebooks, case studies, and videos, along with web-based articles or blogs
Live Chat and AI Chatbots
Prospects are searching for more and more information about building material products before making a final purchase decision. Due to this, a significant part of your marketing efforts should focus on providing as much information as possible for consumers in the research phase.
An ideal way to add to your informational resources is by implementing live chat. Live chat can easily be added to your website, and you can use AI chatbots to help prospects with basic queries. You can then connect these prospects with members of your team if they need additional help.
Traditional Marketing Methods
When discussing building materials marketing trends, it's important to be aware of changing trends that affect traditional marketing methods such as sampling campaigns, in-store displays, trade show marketing, packaging, printed materials, advertising, and other industry publications.
Businesses must be more holistic in their strategy and shift their thinking to accommodate new buyer behaviors and technology. If you want to stay ahead of the competition, you will need to focus on finding a way to drive all of your traditional marketing back to the digital experience.
Whether you want to increase brand awareness or connect to a wider market, traditional marketing should always support your company's digital marketing goals. For example, providing a seamless and cohesive customer experience by using a call-to-action in your traditional marketing materials to inspire prospects to continue their journey online.
Because they are constantly evolving, you might think there is no point in keeping up with building materials marketing trends. However, if you want to see results and long-term growth, your marketing strategy can't stay stagnant.
As we enter Q3 and Q4 of 2022, the above areas are some of the most important trends to focus on when improving and updating your marketing efforts.

Staying on top of the latest trends can be challenging, especially if you don't know where to start.
If you need some help, Brand Hause can help you cut through the noise and determine what marketing tools will work best to sharpen your competitive edge!