Purchasing online is increasing in popularity among consumers all the time. Choosing to have an ecommerce store along with a bricks and mortar store or instead of one, is a great option for many businesses.
Not only do you save on costs, but you can reach more consumers too. These consumers can then complete the whole purchasing cycle in one place.
From finding your brand to completing research and making a transaction, the consumer can do it all online. Most of this process can be completed on your website.
If you're thinking of starting an ecommerce store or want to give your current operation a boost, read on for our 27 ecommerce strategy tips.
27 Easy to Implement Ecommerce Tips
1. Provide as Much Information as Possible
Most consumers do research before making a purchase. This is especially true if it's a medium to high involvement purchase. This can be in-depth research or as simple as understanding what a product does and how it helps them.  
You want to make sure your ecommerce website has all the information consumers need to make an informed purchase decision.
This information should also ultimately persuade them to choose you as the brand to purchase from.
Information to provide on your website includes:
Shipping and returns information 

Frequently asked questions and responses  

Detailed product descriptions for each offering

Product reviews and testimonials

Additional in-depth, informative, and valuable content such as blog posts, podcasts, and/or videos 

Contact information
2. Make Your Contact Information Clear
Many prospects will likely have questions, concerns, and objections. They will need to be able to get in touch with you to discuss these. Make sure all your contact information is easily accessible to them.
Include all phone numbers and the operation hours for these lines. Also include email addresses and any other contact options. If you offer support through social media, include links to your accounts.
Make it clear if you have different information for different geographic locations or departments
It's a good idea to have a live chat function on your website too. Make this easily accessible and ensure you respond quickly and/or use bots to help with customer support.
3. Have a Frequently Asked Questions Page
An FAQ page is a must for most websites, especially e-commerce websites. Here you can provide answers to all commonly asked questions.
Start with the questions you get asked the most, such as ordering process questions and shipping and returns questions. You can also add in any product-specific questions you think will be asked a lot.
Then add to this page as your business grows and you get more direct questions from prospects. If something is frequently asked, add it to your FAQs page!
Ensure you also include your contact info on this page to make it easy for consumers to ask you questions that aren't listed.
4. Include Reviews on Your Website
Reviews are a great form of word-of-mouth marketing. They can help in encouraging consumers to purchase as they see someone else has had a good experience.
Encourage customers to leave a review each time they purchase. You could simply send a link asking for feedback or offer an incentive.
Then place the best reviews on your website. Either on a testimonials style page or on each specific product page.
Negative Reviews


Asking for reviews also allows you to fix issues consumers may have faced. If you get a negative review, you can get in touch with the consumer to resolve the problem. This will hopefully help with customer retention.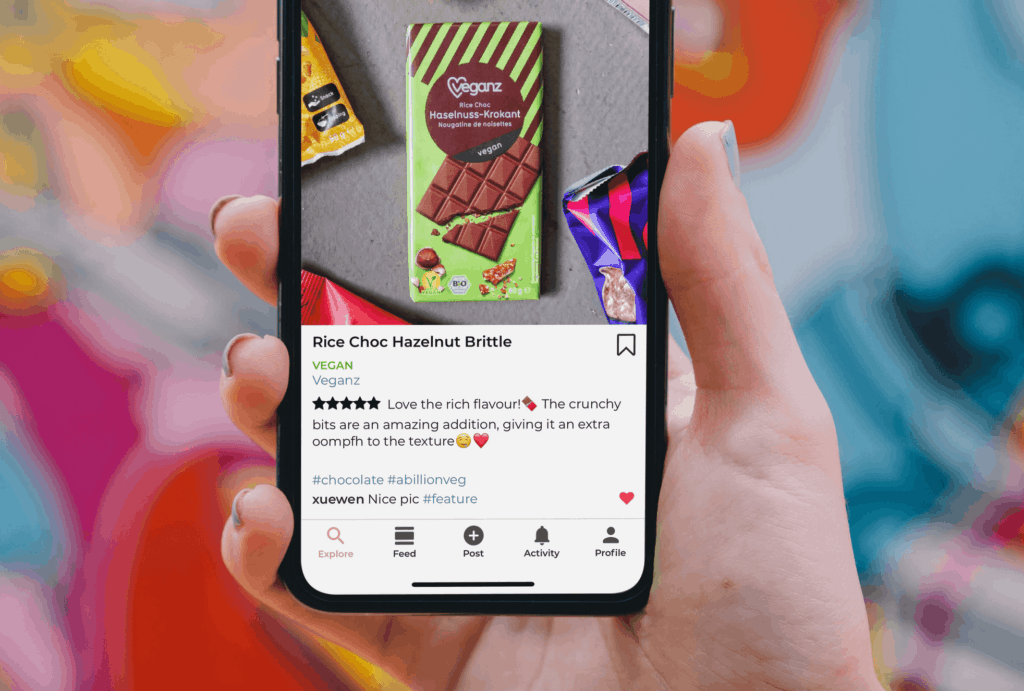 Having content, such as blog posts or videos, in addition to your product pages is recommended. This content helps to organically provide additional information on your offerings to prospects.

Having extra content, especially blog posts or web articles, will help with SEO as well by creating content around keywords that you want to rank for.
You'll also have things available to share on social media and in emails/newsletters.
6. Use Multi-Channel Marketing
You'll want to be using a multi-channel marketing strategy for your ecommerce business. Ensure you're making use of as many digital marketing channels as possible, such as social media and email.
Start using these channels as soon as you have your domain and have things to promote.
You can even begin using these before the website is ready to go. Create a "coming soon" landing page and promote the upcoming opening of your store.
You'll then have a solid base of social media followers and email subscribers to keep growing and use as referral traffic.
Be sure to also implement search engine optimization techniques while creating your website and its content to help with search engine marketing. This will increase how quickly you will rank well on relevant search engine results pages once your website is live.
Social media marketing, email marketing, and SEO are discussed more below.
Email marketing is a highly effective channel for promoting your offerings, especially for ecommerce brands. Before you can start email marketing, you need to implement processes to help build your email list. 
This can be done in a range of ways such as: 
1. Using lead magnets
2. Having sign-up forms across your website (as a pop-up, on side-bars, or in headers, footers, and within content as well as on an individual landing page.)

3. Having a sign-up box when customers create an account/make a purchase.

4. Promoting your emails through online advertising and on social media. (You need to have a hook for this, such as "Sign-up to receive exclusive deals and see new products first.")

You then need to make sure you're testing your emails and segmenting your lists as best as possible. Ideally, send a welcome email asking subscribers to outline their email and product preferences.

For example, ask what products or product categories they're specifically interested in and for some basic demographic information.
8. Use Multiple Social Media Platforms
As mentioned, you'll want to use social media as one of your marketing channels to create brand awareness and increase your customer base.
However, don't just choose one platform to focus on. You should be active on all the social media platforms that your target audience uses.
This is likely to include platforms such as Facebook, Instagram, Twitter, and Pinterest. You may also include LinkedIn, especially if you target B2B markets at all, and YouTube if you have the resources to produce high-quality video or can outsource this.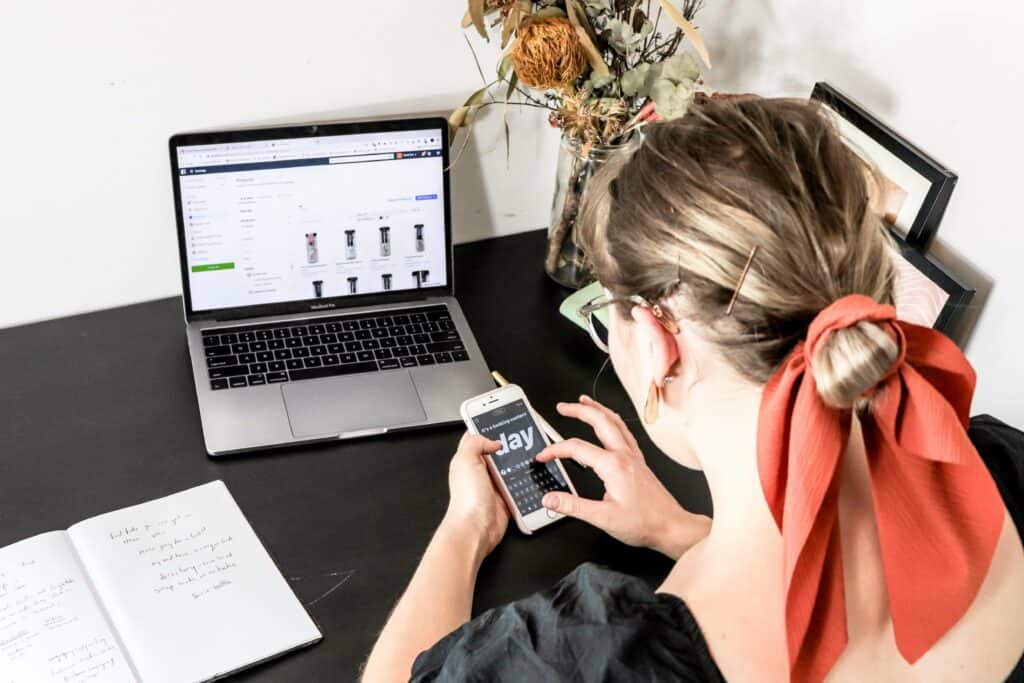 Also consider using other platforms that are currently used less for business, such as TikTok, if your audience is active there.
Additionally, consider posting on forums like Reddit too, if applicable to your offerings and target audience.
Once you've researched and chosen the best social media platforms for your brand, make sure you're planning, creating, and posting content consistently. Use analytics to help improve the content you post as you go.
If a certain platform isn't bringing you the desired results after a while of testing different types of posts, consider dropping this channel from your social media mix. Additionally, make sure you have links to all your social profiles visible on your website.
Implementing search engine optimization (SEO) is extremely important for ecommerce websites. Doing so will help you be found by qualified traffic on search engine results pages (SERPs).

Marketing channels like social media, email marketing, and paid advertising are helpful and often necessary. However, those you reach aren't necessarily in the market to buy even if they like your brand and products.
People actively searching queries relating to your business on search engines are likely to be in the market to buy a product like yours. This is why they're searching, to help find vendors or solve a problem (through purchasing a product.)  

You want to try to get your web pages ranking high up on page one of relevant SERPs. This means that when people search for a business like yours or for other relevant queries, they'll find your website, click through, and hopefully purchase.
10. Use Referral Marketing
Referral marketing is a great option for ecommerce websites. It's digital word-of-mouth marketing which is one of the highest converting forms of marketing.
Unlike reviews, these recommendations will be reaching prospects from friends and family members making it even more likely that they'll trust the recommendation and convert.
To get customers to give referrals, you'll need to offer something in return. This can be a reward, such as a free purchase or money off, for every person they refer.
For example, you could give $20 off once they've referred five people. Giving a reward incentivizes the customer to recommend you and encourages them to purchase again thanks to the reward.
11. Be Prepared to Test and Experiment
If starting a new e-commerce site or wanting to rebrand your current operations, don't expect your first attempt to be the best and final one.
You're going to need to try out different advertising formats and different website layouts as well as test copy, CTAs, images, and much more.
Start by creating your website and advertising it. Once you start getting traffic to the website, you can assess what works well and what doesn't, making adjustments as you go.
You can then also do the same with your advertising, keep going through this process until your ads and website start meeting your goals.
12. Get Feedback on Your Ecommerce Operations
Along with using analytics to see what works well and what doesn't with your website format and advertising, you should be asking prospects and customers for direct feedback.
Set up a pop-up box on your website asking for feedback in return for an incentive such as a discount code. Or send surveys to customers who recently purchased or to other prospects that you can track, such as those that abandoned their cart.
Ask what they like about your website design and what they would change. You can also ask things like what other products they'd be interested in and how they found your brand to help see which promotional channels are most effective at converting customers.
13. Invest Most of Your Profits
In the beginning, you should be prepared to reinvest most, if not all, of your profits.
Investing in more advertising is a good way to go. Or, consider paying for website upgrades if they're likely to bring high returns.
For example, installing live chat could result in many more conversions if you find your prospects have a lot of questions and objections during the purchase decision phase.
14. Develop a Loyalty or Rewards Program
Rewarding customers for loyalty and repeat purchases is important for any store including ecommerce stores. It's a great way to encourage additional conversions and retain customers. 
Loyalty programs can offer benefits such as a free product with purchase once customers spend a certain amount or a discount after spending a certain amount or making a certain number of orders. 
Additionally, encourage sign-up to loyalty programs by offering benefits like early access to sales, exclusive content and offers, and personalized rewards like a gift or discount for their birthday. 
15. Use Specific Product Categories
Make each category of product you offer very clear. This is important for user experience and in helping prospects quickly find exactly what they need.
It also helps with SEO as you can use keywords you're trying to rank for as category names.
Think about the main categories you offer and use these as subheadings. However, don't have too many categories and make sure you have at least 10 products under each category.
For example, instead of an online pet store simply using the categories Dogs, Cats, Birds, and Reptiles, they should use categories under these headings. These could include Food and Treats, Bedding, Toys, Grooming, and Health.
This makes it easier for each prospect to find exactly what they're looking for their specific needs.
16. Run Paid Advertising Campaigns
Digital advertising is probably going to be a big part of your ecommerce marketing strategy.
As an online business, digital advertising works great. You can direct prospects right to where they can buy and you have capabilities to retarget them.
There are a range of online advertising options, from web display ads to social media advertising and native content.
Test out different platforms and see which get the best results. Compare this with your organic techniques too.
If social media advertising works well but you already get good results with organic promotions, it may be worth focusing your budget on another advertising medium that brings good results with paid advertising only. This is especially true if you have a limited budget.
Remember to always make use of retargeting data too. This is collected through cookies and your Facebook pixel for Facebook and Instagram ads.
Retargeting is effective as those being served your ads have already interacted with your brand, with many considering a purchase. This means that reminding them of your offerings through advertising is more likely to get conversions.
17. Set Up Influencer Campaigns
Influencer campaigns are still a highly effective form of marketing. While it can take some time to set these campaigns up, they can have great returns.
Take time to research relevant influencers and reach out to them to start building relationships.
Try not to focus on very popular influencers at first. Micro-influencers with a smaller but highly engaged following that matches your target audience can bring great results.
These results can even be better than those from bigger influencers and you'll need to provide less in return to each influencer.
Influencer campaigns are especially great for ecommerce brands as most influencers will use social media for promotion.
Links to your website can be easily placed in their posts and bio section to send followers directly to your chosen landing page. Providing influencers with tracking links to use also helps in tracking your returns and in seeing how many sales that influencer has converted.
18. Test Out Free Shipping
You should always test the effects of free shipping vs. having shipping costs. Offering free shipping alone can be enough to convert customers.
Test offering free shipping to all, having shipping costs for all, and offering free shipping to select customers (for example, to those who abandon their cart.)
Compare the conversion rates of each and stick with the shipping option that brings the best overall returns. Re-test this at intervals as well. Your target audience's feelings toward free shipping may change over time.
19. Automate Your Processes
Utilizing ecommerce automation tools will make running your business a lot easier. 
Some things to automate include: 
Emails
You can automate emails such as lifecycle series campaigns and fulfillment emails telling a customer that their item has been shipped. 
Inventory
Automate the process of unpublishing or adding an "out of stock" button to items that you don't have inventory off. You can also add a "limited supply" or "almost sold out" tag to products.
Some automation will also notify your marketing team of out-of-stock items so they don't promote those until back in stock. 
Price promotions and sales
Schedule in advance for prices of selected products to drop for a certain period.
20. Understand How to Recover Abandoned Carts
You're likely to get a lot of abandoned carts. In fact, an average of 80% of carts are abandoned for the majority of ecommerce sites.
However, implementing tactics to recover abandoned carts can help in turning 5% to 10% of them into completed sales.
Set up an email series that automatically sends to those who abandoned their cart within 6 hours of leaving their cart.
Send two or three additional emails at intervals to try and recover the sale. You can also try using incentives in these emails.
Don't however use incentives too consistently. Shoppers may catch on and abandon their cart on purpose to get a discount.
21. Use Customer Lifecycle Email Campaigns
These email series are sent to different customers based on their place in the customer lifecycle. Abandoned cart emails are included in this.
Other customer lifecycle emails include:
Welcome Emails
Send these when people provide their email address. This could be by signing up to your email list or creating an account on your website. They are actively interested in your brand so it's a great time to target them.
Additional Order Emails
Send these after at least one order has been placed, encouraging the customer to purchase again. They could be sent soon after a purchase is made, for example, to suggest complementary products.
Or, you can send them around the time when customers return to purchase. If your customers on average re-purchase from you every two months, send an email series around a month and a half to two months after they purchase reminding them of your offerings.
Win-Back Emails
These are to help retain customers who are close to not purchasing from you again. Send these if the average repurchase period has passed and they have not purchased from you again.
Try to implement upselling from day one. By not doing this, you may miss out on making easy sales.
Reaching customers who are just about to buy, have just purchased, or have just received their item with upsell offers can have great results.
A customer is more likely to buy a suggested product if they're about to check out anyway; especially if it's relevant to what they already plan to purchase.
The same goes for promoting related products to those who just purchased or have just received their order.
You can also try adding offers that are activated with certain amounts spent to upsell. This removes the issue of suggesting products that will appeal to each consumer.
For example, offer free shipping if over $100 is spent and a gift and free shipping if over $250 is spent. Offering free shipping if a customer spends an extra $10, for example, can be a great way to increase average order size.
23. Place Special Offers and Discount Codes on Discount Code Websites
A lot of online shoppers use discount websites to find great deals. It can be beneficial to your ecommerce website for you to place any discounts or deals you're offering on these websites.
It's easy to submit your discounts to these websites so it's definitely worth doing. 
You can also have a discounts page on your website, showing all your current discount codes and offers and promote them on social media.
24. Make Your Website User Friendly
As an ecommerce business, your website is your main tool. It acts as your store as well as an information resource.
Therefore, it needs to be very user friendly. No matter what type of business you run, you should have a highly user-friendly website for both customer satisfaction and SEO purposes. But for an ecommerce brand, this is crucial.
Some things to consider when designing a user-friendly website include:
Page Loading Speed


Your web pages need to be loading in two to three seconds at most. If they take any longer, you'll need to take action to reduce page loading speed.
Having an Easy to Use Navigation


Your navigation needs to be well organized and make it easy for visitors to find what they need. Don't use too many heading categories and focus on including the most important categories in your navigation. Also, make sure you have an effective search function on your website.
Having a Clean and Uncluttered Design


Keep your design relatively minimal, with white space, and no clutter. Don't fill pages with images and text. Make it easy for pages to be scanned and information consumed without difficulty. Also, include brand elements such as your logo and brand colors.
Content Readability


Make sure all the content on your website is optimized for readability. Use headings, short sentences, and bulleted lists where appropriate. Make sure you're breaking up text as well. Have about four to five sentences per paragraph/block of text.
Using Responsive Web Design (RWD)


Over half of internet users browse on their cell phones. Make sure your website is designed to be mobile-friendly. Using responsive web design means that your website will automatically adjust to look as it should on any device that it may be viewed on.
25. Choose the Best Payment Gateway
The payment gateways to choose from will vary depending on the countries you're targeting. However, some common ecommerce payment gateways include:
26. Take High-Quality Product Images
With ecommerce, product images are the only way prospects can get an idea of what the physical product is like. They can't go to a store to see it so your images need to be the best quality possible.
It's worth investing in a professional photographer to take product pictures for you if you cannot take professional-looking pictures yourself.
Make sure you get multiple angles of products and take product only images plus more lifestyle images, if applicable.
For example, if you sell clothing, take some shots of the product alone and some on models at different angles.
In some cases, you may be able to get images from customers too and use them, as discussed next.
27. Curate User-Generated Content
Don't underestimate the benefits of user-generated content (UGC). It's not only great for sharing on social media but can be used on your website too.
As discussed, including customer reviews on your website will be highly beneficial but including customer images can also bring benefits.
Seeing how a product looks "in real life" can help in converting ecommerce customers. Buying without seeing and/or trying a product can be worrisome for some prospects. Seeing how something looks in someone else's home or being worn, for example, can help ease these concerns.
Consider adding a photo submission plugin to each product page or if you have a place for reviews on each product page, enable images as well as text to be shared.
Ready to take your social media marketing up a notch? Learn how social selling can help you generate leads and grow your business.
Social Media Mentions and Tagging

Additionally, keep track of any mentions/tags you get on social media. This will not only help in finding images to use but you may find other content that could be shared.
For example, customers may have created product review posts or videos or unboxings of your products. If positive, this can be great content to include on your website and on other marketing platforms.
Remember to ask permission before using customer content and credit the customer's social media account.
If you're planning to open a new business or expand the reach of your current business, selling online via an ecommerce website is a great option.
Consumers are increasingly buying online and you have the ability to market to them where they'll purchase. Moving consumers through the purchase journey is easier as everything is done online.
Having an ecommerce website cannot only expand your reach but also makes providing information and support, and engaging with your target audience easier. All of which should result in a high conversion rate!
If you want some more advice on how to make your ecommerce strategy a success and need help setting up your operation, reach out to the team at Brand Hause.
We can help with designing your ecommerce website and creating a multi-channel marketing strategy to help your new ecommerce business succeed!

Find out how the right website design can make all the difference.