Email marketing is a very popular and effective form of marketing. Email is a great tool to build personal relationships with current and prospective customers. It also makes providing information and offers directly to your audience easy.
There are almost 4 billion global email users. Over 90% of these check their email everyday. This suggests that most of your prospects and customers have an email account that they interact with daily. Email is therefore the perfect platform for communicating with these individuals.
Continue reading for more reasons to use email marketing plus how to create an email marketing strategy that converts.
Reasons To Use Email Marketing
Some of the main reasons to use email marketing are to:
Build Relationships
Email can help build relationships more than any other platform as you are communicating "one-on-one". You also have a lot of segmentation and personalization options to make communication more personable. 
Promote Content
Email is a good platform for sharing new blog posts or other relevant and useful content. You can then use click-through rate to analyze audience opinion of the content. Clicking through to website pages will also help increase your traffic. 
Generate Leads
The combination of improving relationships and offering valuable and relevant content, product suggestions, and offers will help in generating leads and conversions.
Other Benefits of Email Marketing
Email marketing on average generates some of the highest ROI of all marketing techniques.


Email is up to 40 times more effective than social media marketing for customer acquisition.


Communicating via email helps nurture leads with useful and personalized content, making an eventual sale more likely.


Email marketing is a relatively low cost.


There are very few rules in email marketing. It is your own platform to connect with your audience in pretty much any way you like.
How To Create An Email Marketing Strategy
Although a large percent of your audience use email and check it daily, you will be competing for attention in their inbox.
An effective email marketing strategy is needed to catch their attention, get your emails opened, and your CTAs clicked on.
Make sure you understand who is on your email list. What do they want and what do they find valuable? Create content that appeals to these people and meets those needs.
Start off by sending content for your current customer personas. If you are using an email service platform like MailChimp, you will then be able to get more info on the individuals on your email list.
You can see what content is resonating and what is not by analyzing open and click-through rate.
2. Set Email Marketing Goals
Like any marketing activity, you need to set goals for your email marketing campaigns. Look at average industry benchmarks for email to help set goals. The two main email marketing metrics are:
Open Rate: the percent of subscribers that click on and open the email to see the content. Average Open Rate is 15% to 20% across all industries. 
Click-Through Rate: the percent of people that click on the email's call-to-action. Average CTR is 3% to 5% across all industries.  
You should also set goals on the monthly number of new subscribers and email deliverability. Additionally, set a revenue generation goal. See Analyzing Email Marketing Results below to learn more about the main email marketing metrics and how to measure and improve these.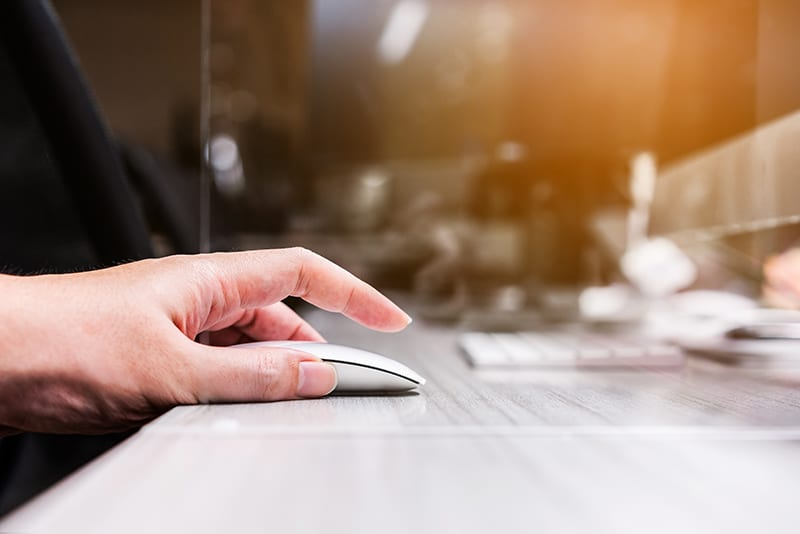 One of the first steps in email marketing is starting to build an email list. This is a list of people that have authorized you to contact them by email with information and offers relating to your business. Start list building as soon as possible and run promotions consistently to get new sign-ups. If you are a new business, consider starting to get sign-ups pre-launch.

Ensure that all subscribers are opt-in. This means they chose to sign up to receive your emails. Never buy contacts for your email list and try to practice double opt-in. This is when you get new subscribers to confirm their sign-up in a welcome email. This email usually asks them to simply click a confirmation button/link.
But how can you entice people to sign-up to your email list? Here are four common methods to try:
1. Lead Magnets
Lead magnets entice sign-ups. You offer a useful, and usually faree, resource in exchange for signing-up to your email list. Some types of lead magnets include:
Educational Content
Sharing educational, informative, and useful content for free in exchange for sign-up is a great way to grow your email list. Examples of these types of lead magnets include: 
Checklists


E-books


Webinars


Reports


Templates 
You will want this resource to offer value and include information that could lead to a sale. For example, provide information that solves a problem with your product or service organically recommended as part of a solution.
As this is your first direct contact with the recipient, ensure the content demonstrates the value you can provide.
Also deliver the resource in an easy to consume format. Content lead magnets are usually offered digitally by emailing the recipient a direct or download link.
Contests
You do not want to rely on contests as your only sign-up method. Using contests can result in sign-ups of individuals after free things who will never convert to customers. 
Contests are however a good method to use every now and then to grow your email list. Once the winner is announced, offer all those who entered a discount code or free with purchase item to encourage a conversion. 
Deals and Discounts
Do be careful using discounts as they can hurt your margins. They are however a good way to get email sign-ups. They can also encourage larger purchase orders, especially if recipients have to spend a certain amount to benefit from the discount. 
You can also promote deals that may encourage a purchase such as buy-one-get-one-free. Again, only use a deal incentive every now and then.
A good way to protect margins is to offer early access to promotions you are already planning to run.
For example, offer early access to a sale that non-subscribers will be able to access in the next few days anyway.
2. Opt-in Forms
Opt-in forms make signing up to your email list easy. Add opt-in forms to your website and use to request an email and name. Asking for too much information can deter people from signing up. You can collect more information from these subscribers later on, for example by emailing a survey.
Use an attractive and simple design and enticing call to action. Set up a newsletter signup landing page with the form. Put links to this page in your website header, footer, and/or navigation bars. You can also place links on content pages such as blog post pages. 
Lastly, consider having a pop-up box appear with a form for sign-up. These are most effective when they appear after the visitor has been on the website at least 20 or 30 seconds. 
3. Pre-Launch Pages
If you are starting a new business you should be generating buzz (and collecting emails) before you launch.
Create a pre-launch page with email list sign-up. Promote this in other pre-launch promotions such as those on social media. 
Promote email sign-up as an easy way to keep up to date on news and important dates. You can even offer a discount for early subscribers to use once the business is open.
4. Direct Requests 
Don't forget to ask customers you come into direct contact with to sign-up. If you have a store location or exhibit at trade shows, ask customers and prospects directly to sign-up. 
If you ship directly to consumers, you can also include a sign-up request with their order.
For example, include a business card telling them where they can sign up on your website. Again, a discount or other incentive for doing so can increase the number of sign-ups you receive.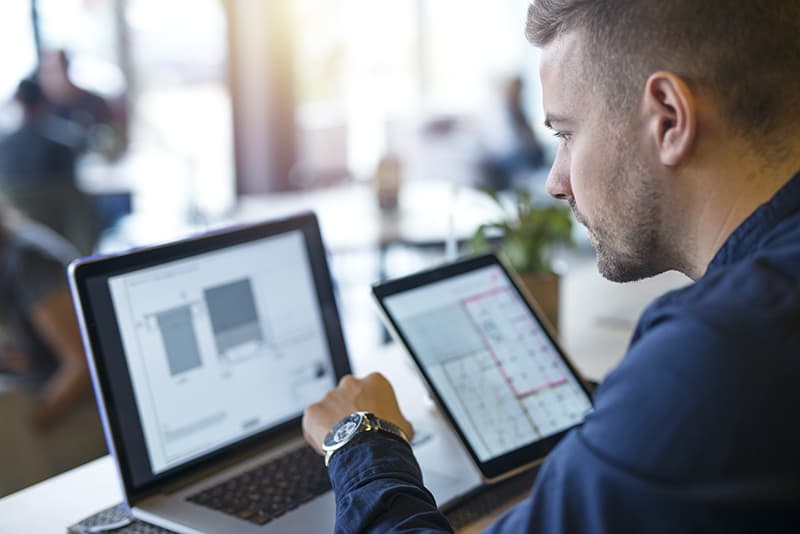 4. Choose An Email Service Provider
You can email directly from a generic company email address using mail merge or directly emailing each client. However, using an email marketing platform or email service provider (ESP) is the recommended option. 
Using an ESP gives you access to a range of features to help make your email marketing campaigns a success. Some main features you will have access to include: 
Access to email design templates


Access to tools to build forms and landing pages


Ability to A/B test


Analytics metrics and reports


Ability to connect with your CRM


Automation functions 
The ESP's good reputation which helps with things like avoiding spam filters
There are a few good options on the market but MailChimp is the best one to start off with due to its ease of use and range of features.
5. Decide the Types of Email Marketing Campaigns You'll Run
There are a range of types of email campaigns that you can choose from. The three main campaign types are transactional emails, promotional emails, and lifecycle emails. 
Transactional emails are those sent in relation to a transaction, such as an online purchase. These are intended to provide information on purchases. Transaction emails should also include prompts for future actions.
Transactional emails are some of the most interacted with. Open rates are on average 50%+. Click-through rate is around 9% compared to an average of 3-5% for other emails. This is because recipients expect and anticipate them and want to open them to get info on their order.
The three main types of transactional emails are order confirmation emails, shipping confirmation emails, and feedback emails. 
1. Order Confirmation Emails
These are emails sent once an order is placed. They confirm what was ordered, the cost, estimated arrival date, and any other related information. Recipients are opening the email to get this info in particular. But you can also use these emails to try to up-sell them. 
Confirmation emails have a high open-rate (70%+) so are a great place to build relationships and attempt to up-sell. 
Improve order confirmation emails by:
1. Suggesting related products to up-sell: suggesting additional products to purchase is an easy and personalized way to increase sales. These could be added to their order before it ships, purchased in the future, or purchased as a gift.
2. Offering discounts or free shipping on future purchases: provide these offers within a limited timeframe. These "bounce-back" offers help encourage customers to return and purchase again thanks to an enticing deal.
3. Getting the customer to join your community: instead of encouraging an additional purchase in the email, get them interacting with you elsewhere. You can then use these interactions to encourage more purchases. For example, ask them to follow your social media accounts.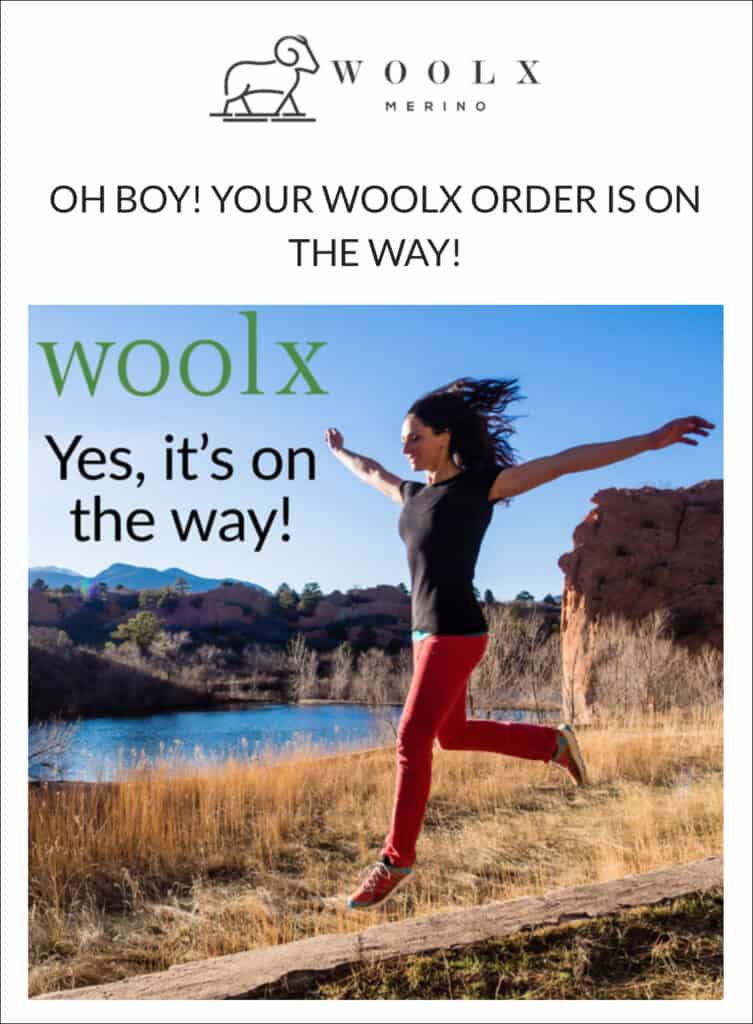 2. Shipping Confirmation Emails

These are emails sent to confirm a client's purchase has been shipped. They give an idea of when items will be delivered and may offer tracking. These also have a high open-rate and provide another opportunity to up-sell.
Improve shipping confirmation emails by:

1. Making tracking orders easy: this will not help with up-selling but provides useful info to the customer. Making the entire purchasing process including delivery easy will entice customers back in itself.

2. Including related product suggestions: make suggestions related to what they purchased. For example, if they purchased a dress, suggest matching accessories. If the suggestions are not relevant, they will probably be ignored.
3. Suggesting they refer a friend: set up a rewards program that encourages referrals. For example, for every 5 friends they forward a link to, they get 10% off their next purchase. This incentivizes word-of-mouth marketing (one of the most effective forms of marketing) as well as encouraging additional purchases.

3. Feedback Emails

These are sent once orders have successfully been delivered. These can be a link to a quick survey or feedback form or simply a rating system embedded in the email

Improve feedback emails by:
1. Focusing on customer satisfaction: unlike the other two types of transactional emails, try not to focus on additional sales too much. Getting feedback on the purchase process and your products is as valuable over time as up-selling is.

2. Placing the feedback form on your website: you can then initiate product suggestions after feedback is submitted. Being on your website already may encourage them to look around some more too, especially if their experience was positive.
3. Using positive reviews on your website: for example on a dedicated testimonial page or on specific product pages. Seeing positive feedback from real customers is proven to encourage others to purchase.
Promotional emails are intended to make subscribers aware of promotions. These are usually sent to your whole email list.
Some things that are promoted in promotional emails include:
New Products
Email is a great way to let your audience know of new products. Unlike promotion on social media, the email will be delivered to all subscribers. Therefore making each contact aware of the new product is more likely. If the product appeals to one particular group, you could send to a certain segment only.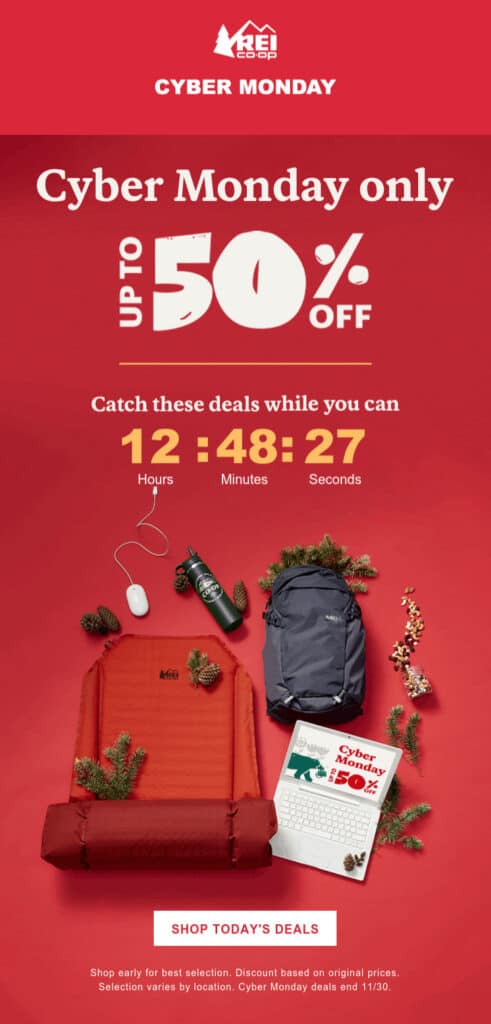 Subscriber-Only Deals
A good way to encourage sign-ups and get sales from your email list is offering subscriber-only deals. These can be discount codes, free shipping, gifts with purchase, or any other promo you think will be effective. Ensure these offers are also time-sensitive to add a sense of urgency.
Newsletters and Content Updates
Email can also be used to promote your content marketing efforts. This is often done by a newsletter. You can use this newsletter to update subscribers on company news and promote new content such as blog posts or videos.
Lifecycle emails are sent to certain subscribers based on where they are in the customer lifecycle. These include targeting warm leads, new customers, returning customers, and customers you are losing.

The four lifestyle emails are shopping cart abandonment emails, welcome emails, additional purchase emails, and win-back emails.
Shopping Cart Abandonment Emails
These emails are sent to people who have products in their online shopping cart but have not checked out. These are warm leads. They have certain products they want to purchase and have almost completed purchasing. 
The average shopping cart abandonment rate is 60 to 80%. You can win back more than 10% of these sales with cart abandonment emails.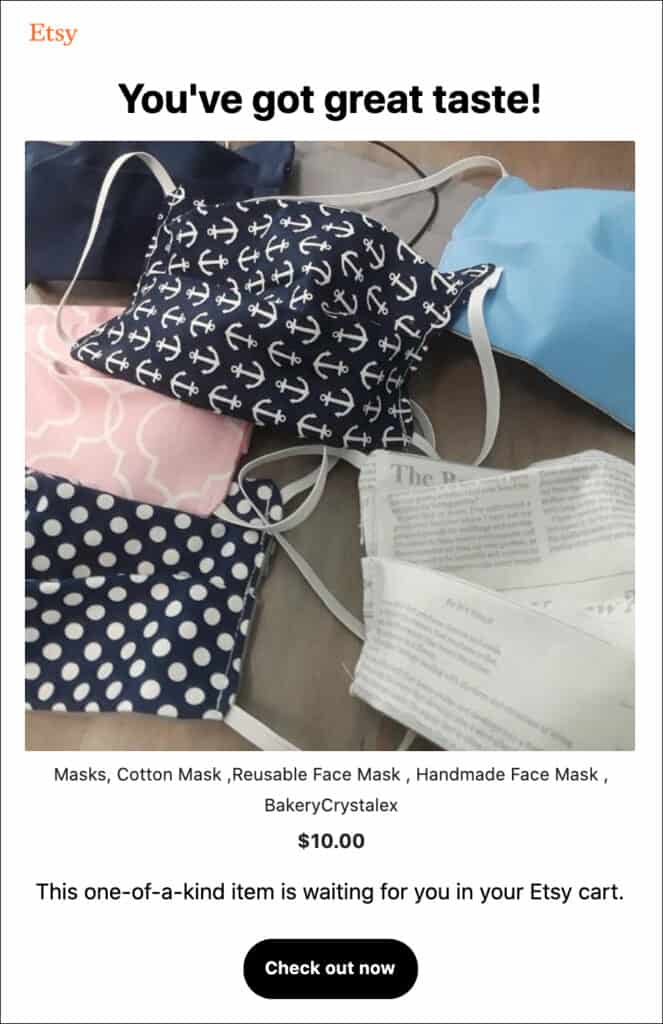 Improve shopping cart abandonment emails by:
1. Reminding recipients about the items in their cart: simply reminding the prospect that they did not purchase could convert the purchase.
2. Using text and no or few images: images often have to be enabled to be seen in emails. This can affect how the text is shown before they are enabled. You want recipients to see your copy straight away so limit images. Include a link to their cart in the copy to make it easy for them to purchase.
3. Using a clear call-to-action: include one straight to the point CTA that directs the recipient to where they can complete their purchase.
4. Offering an incentive to purchase: offering an incentive like free shipping or a percent off is effective at getting customers to complete a purchase. However, try not to consistently offer this as customers will start abandoning their cart to get a deal. You can also inform customers when items in their cart are low in stock. This adds a sense of urgency without reducing sales revenue.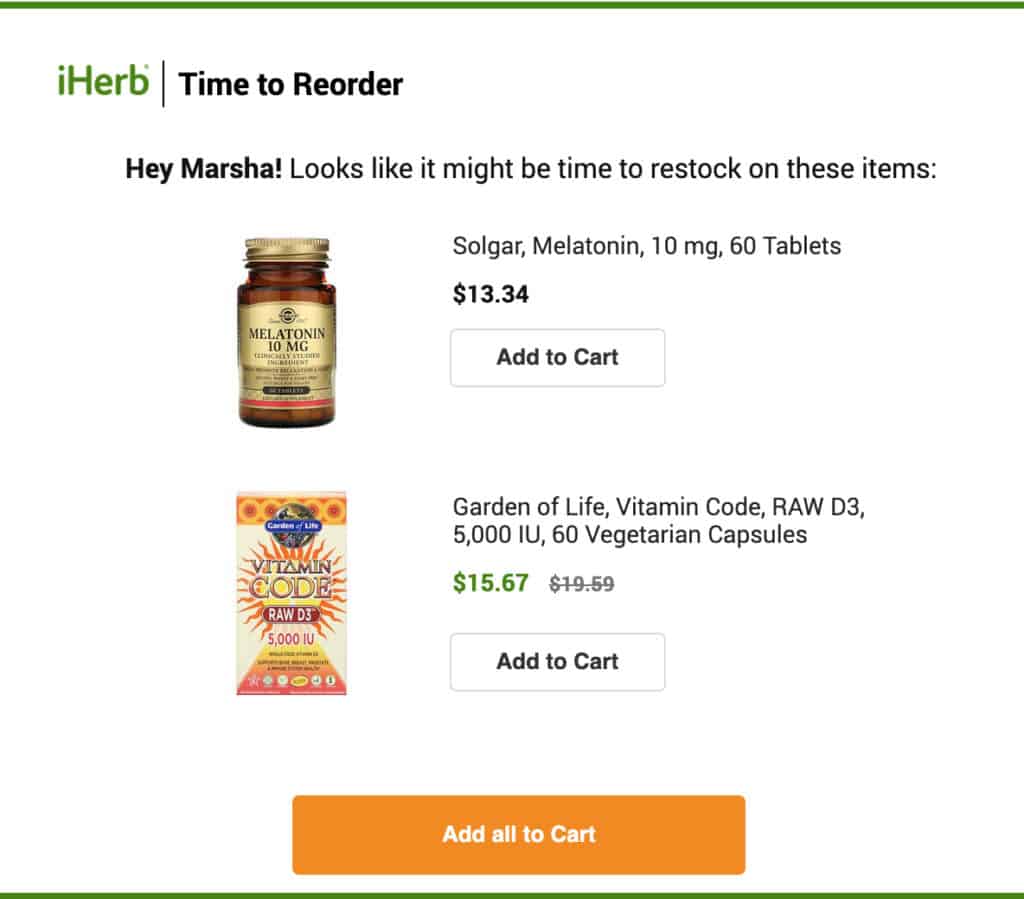 Once you decide on the type of campaigns you will be sending, you can start creating the emails that you will send.
No matter what type of campaign you are running, each email will have the same main content components.
These email content components are:
Subject Line
This is what will encourage recipients to open the email. Make your subject line clear, actionable, and enticing. Make sure it relates to the content that the reader will find in the email. 
Email Copy
Make sure the copy in the email is consistent to your brand and adds value. Make sure it relates well to your subject line. Try to stick to one main topic as well. 
Images
Include relevant, high quality images. Ensure they are optimized for all devices and do not detract from the message of the email. Also ensure they are not too large, this can affect deliverability and formatting of your email. Most ESP will tell you if your images are too large and you can re-size within the platform. 
Call To Action
Use your CTA to lead to an offer or action related to your copy and subject line. Make sure this stands out and it is clear what the reader should do and what they will get in return.  
Some other things to consider when creating your email include: 
Personalization
Use a personable and direct tone. You can also set up merge tags to address each recipient by name.   
Timing
Test out different send days and times to get an idea of which times work best for which types of content. A lot of email service providers will also use your past campaign data to suggest optimal send times.
Device Optimization
Make sure your design looks good on all devices. Most email service providers give you the option to see the desktop and mobile layout within the platform. You can also send a test email and check the formatting on different devices.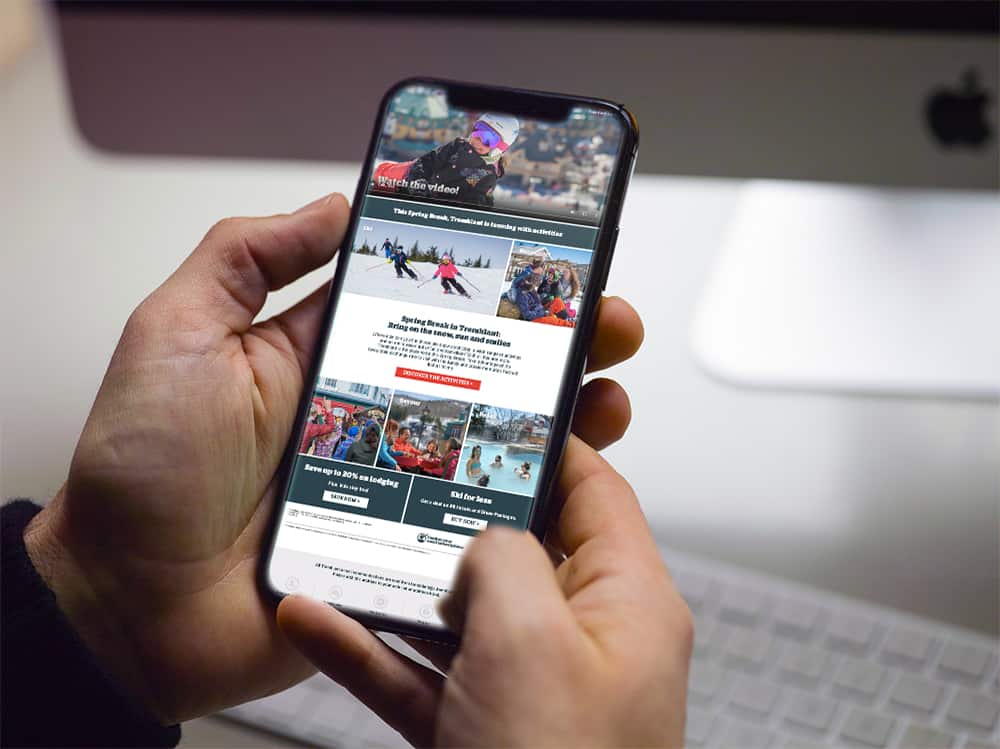 Using email templates, provided by email service providers, is the option most people choose. If you are a skilled designer or have one on your team, you can create your own design and upload as HTML. But templates work great for most businesses.
These templates allow you to upload and drag and drop content. You can also add extra sections to the template if needed (for example, if you need an additional image.)
A/B testing (also known as split testing) allows you to test content variables with a sample of your audience. You create two emails with changes in variables. One gets sent to half of your sample and the other goes to the second half of your sample. The email with the best response is then sent to your whole email list, increasing the chance of success. 
Some variables that can be adjusted include:
The subject line


The call to action or offer


The images used


The copy used


The overall email design
Ideally, test just one variable at a time. Most email service providers have an A/B test option making this process easy.
You can also set it up so that you simply get results of the test instead of the best performing email being sent out to your whole list at the end of the test period.
This allows you to perform another test if the open and click-through rates do not meet your targets. 
To make sending targeted emails easy, you can automate your email series. Automating emails is best done through workflows.
These automated email campaigns, often known as "drip campaigns", are a series of emails sent once a certain action is taken. The series is then adjusted or ended as each recipient interacts with the emails.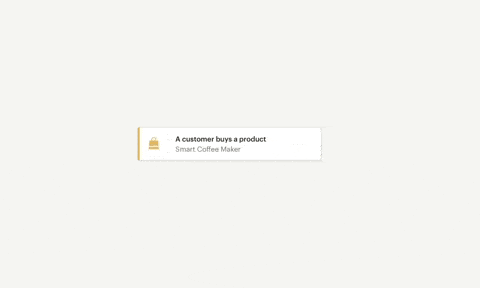 In this example from Mailchimp, you can see how their platform helps you to create behaviour-based experiences for your audience that help you nurture relationships and drive action with automations.
Automating Emails Through Workflows
Workflows are when a series of pre-determined emails are sent to subscribers after they complete a certain action or fit into a certain group. For example, they may be sent when an individual leaves items in their cart or has not purchased for a while.
The emails will then be edited or the series will stop once actions are taken. For example, you will send the same first email to everyone and then a different email to those who opened the email and clicked through and those that did not.
These emails basically take a segmented list and continue segmenting throughout the campaign. If someone opened the email, clicked through and took advantage of the offer, they do not need to be contacted with that offer again.
If they clicked through but did not purchase, you can send an incentive. If they opened the email and did not click through or did not open the email, you can send another email with a new message and/or extra incentive.
Using automated workflows makes conversions much more likely as each email is tailored to the recipients' needs and place in the purchasing cycle.
8. Learn How To Avoid Spam Filters 
Having your email go into your subscribers' spam boxes can be very damaging to your campaigns. Your subscribers are likely to miss your email if this happens. This will skew your analytics and affect your returns. 
Here are some ways to avoid spam filters:
Get whitelisted: this is when you are added as a contact to subscriber email address books. As a verified contact, your emails will go straight to their inbox. Ask each subscriber in the welcome email to add you to their address book. Explain how to do this and why it is important. 
Be careful with your copy: do not use all caps or multiple exclamation points. Also avoid "spammy" phrases like "click below", "click here", "opt-in" or "order now". 
Use a well-known email service provider: you are more likely to make it through the spam filters if being sent through an ESP.
Use double opt-in: use this email to ask to be whitelisted along with confirming sign-up.
Analyzing Your Email Marketing Results
There are four key performance indicators to consider when evaluating your campaigns: open rate, click-through rate, deliverability, and unsubscribes.
Also be  sure to analyze the growth of your email list and its health as well as the revenue being made from your email marketing activities.
Open rate is the percent of total subscribers that open your email. Subject line is one of the main things that affect open rate. 
Some ways to improve open rate include:
1. Changing and testing your subject lines. Using A/B testing is a good way to test what works best with your audience.
2. Adjusting the time and/or day that you send emails.
Click-through rate (CTR) is the percent of subscribers that click the link in your call-to-action (CTA).
CTA plays a big role in your CTR. If both open rate and click-through rate are low, you will need to look at your content and change your approach completely.
If open rate is good but CTR is low, then you need to improve the content within the email. People are attracted by what you are offering but are disappointed or not interested in what the content provides once they open the email.
Make sure you evaluate the offer or CTA and make sure it provides value to your list and it is clear what the reader needs to do.
Some ways to improve click-through rate include:
1. Improving and testing your CTA. Try adjusting your CTA and analyze change in CTR. You can also use A/B testing to help in finding the most effective CTA.
2. Adjust the content of the entire email. Confusing or uninteresting content and content not being synced with the email subject line could be causing low CTR. If your content does not provide value, your CTR will suffer no matter what CTA you use.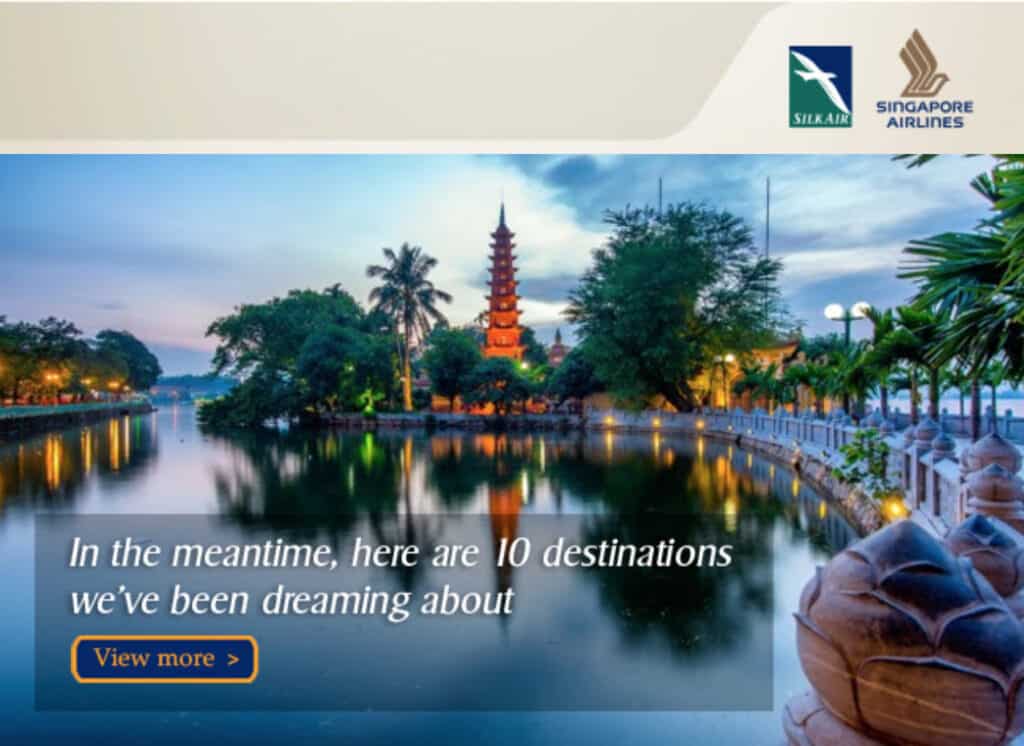 Deliverability is the rate at which emails reach your subscribers' inboxes. 
Some ways to improve deliverability include:
1. Removing emails that hard-bounce (emails returned to sender due to invalid email addresses) from your email list.
2. Removing those who do not engage from your email list by "cleaning" your list.
3. Using techniques to avoid spam filters.
This is the number of people who opt-out of being on your email list after opening your email. Assess emails with a high unsubscribe rate. What could have caused this?
Generally, if you adjust your email marketing strategy to improve open rate, click-through rate, and deliverability, your unsubscribe rate will decrease.
Email List Growth and Health 
Keep track of the weekly and monthly growth in your email list. If growth is not what you would like, look at your signup promotions and adjust. Remember that a smaller list with high engagement (high open rate and CTR) is more valuable than a large list with low engagement. 
Cleaning Your Email List
If you have an email list with low engagement, consider cleaning your list. Low total engagement is mainly indicated by a low open rate. You can clean your list with a series of emails to those that do not interact. 
To clean your email list, send a series of three to four emails to those on your list who have not opened an email in the last three or more months.
Ask if they still want to be included on your email list. If so, ask what you can do to make the content more valuable to them. Collect responses by providing a feedback link.
Offer a clear unsubscribe option too. Automatically delete any contacts that do not interact with the series. It is then more guaranteed that your emails are going to people interested in your offers and content and are likely to convert.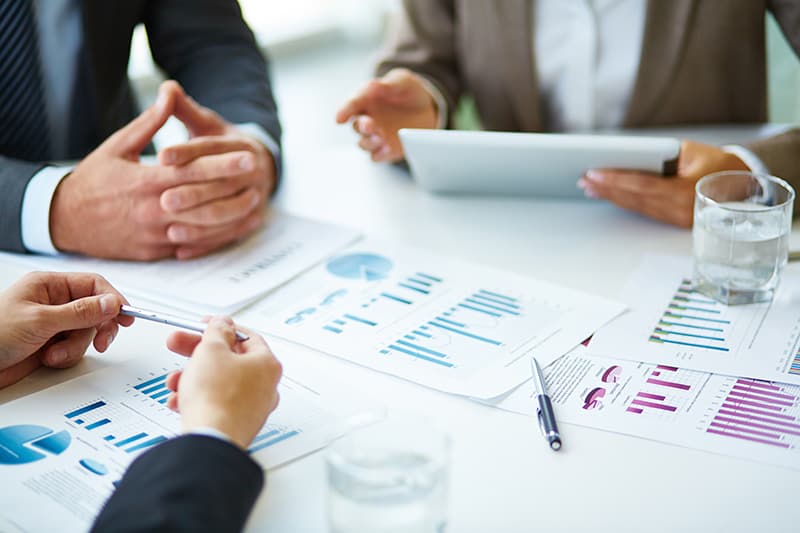 You also need to be keeping track of the actual number of sales being generated from email promotions. If your campaigns are not reaching your sales goals, work on improving CTAs, personalization, and list segmentation.
What To Do When You Meet Your Email Marketing Goals
Your campaigns can always be improved, but there becomes a point when the time it takes to get better results outweighs the benefit of more opens, clicks, and sales.
Set a solid target for each metric and once you reach that, continue with your current approach until you see these rates decrease. This allows you to focus your time on other tasks.
Good target values to set are a 20% open rate, 5% CTR, and 20% of revenue attributed to emails.
Email marketing has a host of benefits and is a great way to communicate and build relationships with your customers.
There are a range of uses for all segments of your customer base. Add to that the fact that it is a relatively low-cost marketing tool and we're sure you understand why email should be included in your marketing strategy.
If you're new to email marketing or just do not have the resources to set up campaigns yourself, get in touch with Brand Hause! We can help plan and implement an email marketing strategy that provides value to and grows your email list and ultimately converts.
Get a free email marketing consultation today to see how we can help you and your business.

Let Brand Hause help you grow your business with a successful email marketing strategy that drives meaningful engagement.