For both newer companies and well-known brands, exhibiting at trade shows is essential for increasing your brand awareness and making connections with potential new clients.
Not only is exhibiting a highly cost-effective form of lead generation but in-person meetings form more meaningful relationships making the chance of landing the client higher compared to pitching over the phone or via email.
But with so many other exhibitors to compete with for the attendees' attention and business plus the high spend involved in exhibiting, how can you get the most from a trade show? Keep reading to find out how to ace your next trade show and get the best ROI!
1. Pre-Trade Show Strategy
Do Your Research Before The Trade Show​
Before registering for a trade show, do your homework on the most valuable and fitting shows for your company to attend. Research all feasible options (this could be shows in your area, across the country, or even internationally depending on your budget and goals.)
Get to know the show itself and what your competition has previously done there. For example, what size booth do they invest in? What show specials have they offered? Think about how each trade show will help you reach your goals and achieve strong ROI.
Once you have chosen the best trade show or shows to exhibit at, register and start planning your pre-show strategy.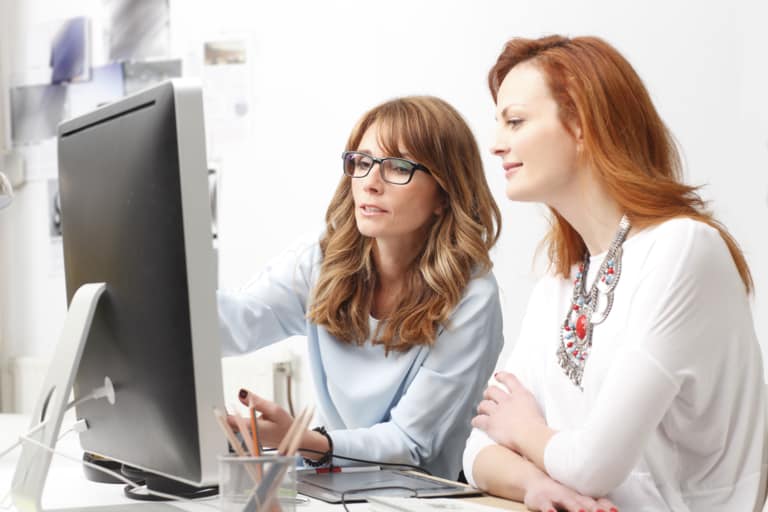 If you have access to the attendee list, reach out to all good potential leads. Send an email with a brief overview of your product or service, an outline of what you will be promoting at the show and any special offers that they can benefit from. End by asking if they would like to schedule an appointment to meet at the show.
Don't forget to schedule meet-ups with current clients too. Trade shows are a great place for face-to-face catch-ups to make sure they are happy with your services. You could even convince them to extend their contract or increase their spend with you.
Promote Your Booth and Presence At The Show
You will need to generate awareness and excitement about your booth before attendees arrive. Creating show content and promotions targeted at attendees is the best way to do so. This will aid in illustrating the value to them of your presence at the event to get them to mark your booth down as one to visit.
Advertise show promos such as demos, contests or giveaways, and new launches on all platforms that attendees could see. Create a blog post or press release outlining promos to share on your website and across your social media platforms. You could also promote promos in individual social media posts and/or in newsletters. Include your booth number on all promotions so attendees know exactly where to find you.
Many trade shows and their organizing bodies will also have newsletters and website content on show preparation and happenings. Make sure they are aware of your promotions and new launches by sending over press releases, they may pick-up the stories to feature, making you more prominent to attendees.
Along with promotions mentioned above, be sure to use any hashtags the event has created. Again, this will make the event aware of your content and they may decide to share it. Your content will also appear to attendees searching for those specific hashtags to help in their pre-show preparations.
Commenting on the event's posts can additionally be helpful. Attendees looking at the post will be exposed to you and may click through to your pages and plan a stop at your booth as a result.
2. Generate Media Coverage
Many trade shows invite relevant influencers, news outlets, and industry leaders to provide press coverage. Media attendees may walk the show and stop at interesting booths but most schedule appointments months in advance so making sure you are on their appointment list is a must.
You should be able to get the press/media list from the event website or by requesting it. If this isn't available, see who was at the show last year. Many media guests will return year after year.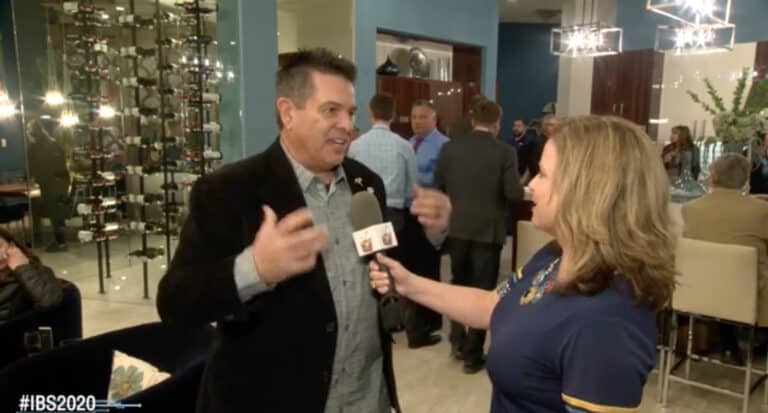 Decide which media attendees are valuable to you and reach out to them to set up an appointment as soon as you can. Introduce your company and explain your selling points and what you plan to promote at the event.
Make sure you have something new and interesting they would like to cover and put emphasis on that. For example, focus on a new product you are launching that is one of the first on the market instead of telling them about your older product line.
3. Optimize Your Trade Show Booth
Attendees need to be encouraged to stop at your booth as they walk the floor and then need to be wowed during their time with you. The booth should be exciting and enticing but also have something strong to offer the attendee once they interact.
Don't over pack the booth, keep furniture and inventory minimal. Ensure there is a good amount of space for your team and visitors plus space to conduct demos or have product samples displayed.
Don't place long tables at the front of the booth as they block the entrance, making it less welcoming. Place these at the back of the booth and bring visitors in to get to any materials (samples, sell sheets, etc.) they display.
STAND OUT AT YOUR NEXT TRADE SHOW. LOOK YOUR BEST WITH A CUSTOM BOOTH DESIGN THAT ENGAGES YOUR AUDIENCE.
If you need something displayed at the front, opt for a smaller bar height table. Ensure your branding such as company name, logo, and tagline if applicable are prominent.
Keep the design clean with a focus on your products and branding. Setting up a relaxing space will also attract attendees. Walking the trade show floor is tiring so having your booth as a place to sit and relax whilst discussing your offerings will be appealing.
Ensure you have clear sell sheets or brochures on your offerings. Marketing materials need to be easy to understand – what are you offering, why is it valuable, and how can the attendee get it. Have easy access to everything you will need during your pitch such as samples or price lists.
If your product is functional, consider setting up a demo or having a video of the product in use to share. Seeing a product in action will be more appealing to attendees than listening to a pitch alone or reading a brochure.
Host Giveaways To Increase Conversions
Giveaways are a great way to entice attendees and get their contact info or get them to complete an action. The prize needs to be a decent one to generate interest (over $100). You won't have time to meet everyone so getting attendees to leave contact info in exchange for the chance to win increases the number of leads you will leave with.
You could even request that to win, they try a free trial or schedule a meeting. Encouraging this next step makes it more likely you can convert them to customers after the show.
Make sure to set up the next step after all meetings. Schedule a follow-up call with the prospect, another in-person meeting if they are local, or a time to demo your product. This will help in keeping you top of mind and push the sale forward.
Also encourage them to follow you on social media or sign up to your newsletter if you update/send these regularly, to show them more of how you can help them, even when you aren't in direct contact. 
Chat with others wherever you can (waiting in line for food or in elevators, for example) and attend any networking events put on by the show or their partners. At large shows especially, it can be difficult for attendees to visit all the booths they want to so networking allows you to meet good prospects that may not have made it to your booth.
Even staying at the host hotel if there is one (something many exhibitors and attendees will do) increases your chances of striking up a conversation with what could be a new client!
After the show, you should have a lot of new leads. To make the most of the trade show, you now need to plan how to move these leads to the next step and convert them into customers. 
Create and send press releases with a show recap and successes. This could summarize your show experience or showcase any awards you may have won or other successes. Remember to still pass these on to media outlets as well as leads for a chance to be covered.
Re-connect with those you set up next steps with to thank them for meeting with you and confirm their next appointment. It's always a good idea to email anyone you met with at the end of the day to re-cap your meeting to avoid them forgetting about you or confusing you with another brand.

For those you didn't set up next steps with, promptly send a follow-up email reminding them who you are and asking if they would like to schedule a meeting once they are back in office to discuss how you can help them further.
Don't forget to put all new leads into your CRM and tag them as "Trade Show Leads" with the specific show name if possible. This will make it easier to see who from the show converted when calculating ROI.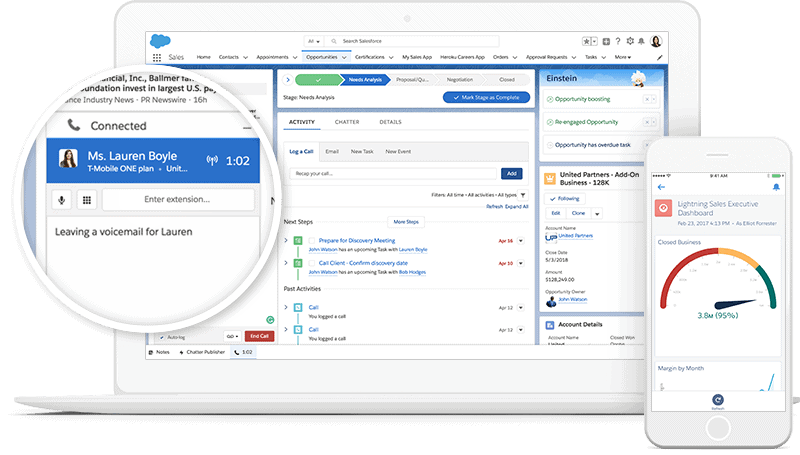 Calculating Return On Investment
You will ultimately know if you made the most of the trade show after calculating ROI.
Calculate your total expenses relating to the show and then your total revenue to put into the equation:
ROI = (Revenue – Expenses)/Expenses
If you tagged all leads and sales in your CRM with the trade show tag, you should easily be able to pull a report to see your total business from the show.
Remember that not all sales will be completed straight away so plan to calculate final ROI at the end of your average selling cycle. And make sure to update the number if new sales relating to the show are closed after calculation.
With these practical tips, your next trade show should be the best ever! If you're looking for some extra help to optimize your trade show experience, consider setting up an appointment with Brand Hause!
We offer custom Event and Trade Show Marketing with services including exhibit design, exhibit program management, and event planning to ensure you succeed at your next show or event. Get in touch today for a free consultation!

Want to boost engagement at your next trade show? We can help you integrate social media into your pre-show, at-show, and post show marketing.